Apple Tree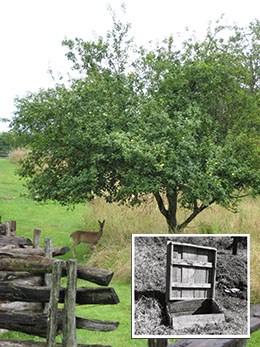 Living Off the Land
Although Sherman Hensley recalled that he "never did see a wild deer in my life," today deer and even black bear are frequent visitors to the settlement, perhaps taking advantage of the abundant apples on the old apple trees found there. Numerous apple trees, of many different varieties, were planted by residents of the settlement. Today the park is actively restoring the apple orchard.
"Apple holes" were often used at Hensley and were a fine place to store apples during the winter –covered with hay and boards, the apples would stay fresh until needed.
Gardening at the Settlement

Dorothy Greene Muncey, grand-daughter of Willie and Nancy Gibbons, described her grandmother's garden in this clip from an oral history interview taken by park ranger Bernard Goodman in 1970.

Date created:

2020-10-14 00:00:00.0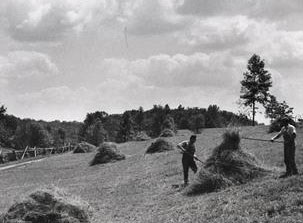 The families at the settlement had a choice in how they earned a living and chose the land. Although the high, largely inaccessible mountain land may have been all they could acquire, many assets seemed to have attracted the Hensleys to the mountain. The tract was sufficiently large for making a living primarily by farming, and it was affordable. Because it had been leased, much of the land was already cleared and fenced for farming and pasture, and there were cabins to live in until other dwellings could be built. At an elevation of more than 3300 feet, with adequate coolness and moisture, the land had a climate conducive to living and farming.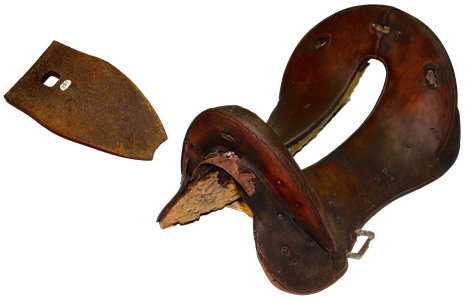 Fences make good neighbors, to paraphrase Robert Frost, but at the settlement they were used more for keeping livestock out of gardens than for delineating property boundaries.There was an art to building fences, as described by Herbert Hensley:
"We would start our rail fence and we'd let it be on the light of the moon, when we laid our ground rail.Some old people called it the worm rail.That was the ground rail, that was the first rail.We'd put us some rocks, maybe a rock under that, each end, maybe one end would be a little bit low, and we'd have to put a thicker rock under it, bring it up level.Then, on the light of the moon, we'd put that on there, on account of the rail staying up off of the ground, lay it on the light of the moon, or your ground rail wouldn't even bury down underground, wouldn't even go down, it'd stay on top of the ground.And if you put it on the old of the moon, about two years, it would sink down in to the second rail. . .so we wouldn't fence that way, we'd put out, we'd build our fence by the light of the moon.And they still on top of the ground, last longer, several years longer, anyhow, the bottom rails."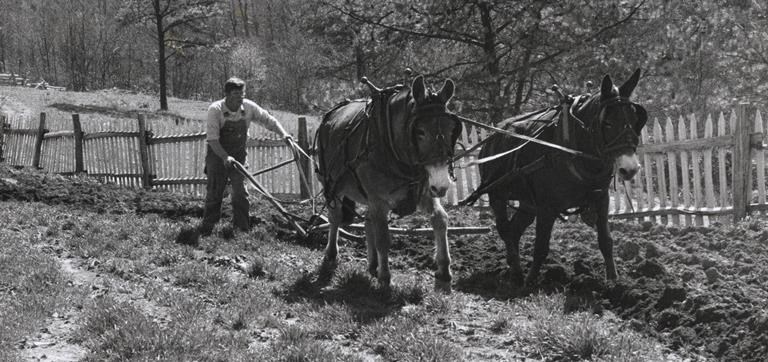 Last updated: June 16, 2015