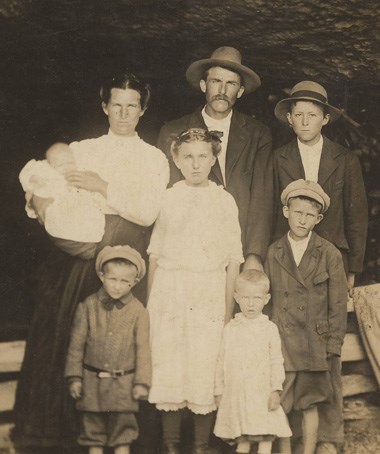 Restoration and Preservation
Bert Hensley and his family lived in one of the many buildings which were later restored as the settlement became part of Cumberland Gap National Historical Park. The buildings at Hensley Settlement fell into disrepair after the park acquired the land in the 1950s, and it wasn't until the 1960s that work began on restoring the old cabins. Great attention was paid to historic details in order to adequately restore the buildings. Utilizing many of the original techniques and appropriate materials, work crews painstakingly restored the buildings and preserved their stories.
Today, National Park Service staff work to keep the buildings preserved. This restoration and preservation keeps the stories of the settlement and its families alive.