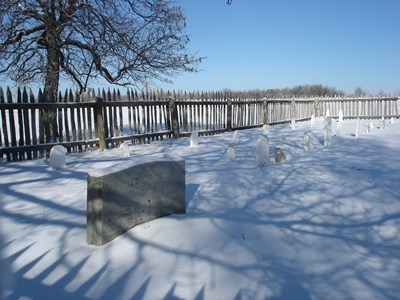 Death in the Community
The small graveyard at Hensley Settlement serves as a poignant reminder of the realities of life and death in an isolated part of Appalachia. Nine of Sherman and Nicey Ann's children are buried there, six of whom died before their 5th birthdays. In fact, out of the 35 marked graves, 25 are children of the residents. The earliest burial date is 1907, although many have no dates on them.
Death came in different forms. According to Lige Gibbons, Sherman Hensley's wife and two children died of TB. Lige himself lost a child to measles: "I lost one of ours. He had the measles, and I thought he was getting well. He was struck one night, speechless, and died just . . . the next night, by dark."