Pets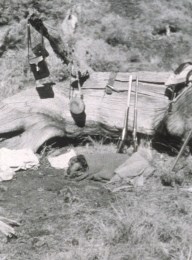 Pets must remain on a leash no longer than 6 feet. They are not allowed on any of the trails or in thje visitor center. Pets are welcome on the road, campground, and parking areas. Owners must properly dispose of pet waste and control pet behavior.
Pets may impact park wildlife and the rough lava may cause damage to your animal's paws.
There is a pet area on the restroom-side of the visitor center. Please pick up after your pet.
Properly identified service animals are permitted in all of the areas identified above.
Last updated: August 22, 2020