News Release
Craters of the Moon Designated an International Dark Sky Park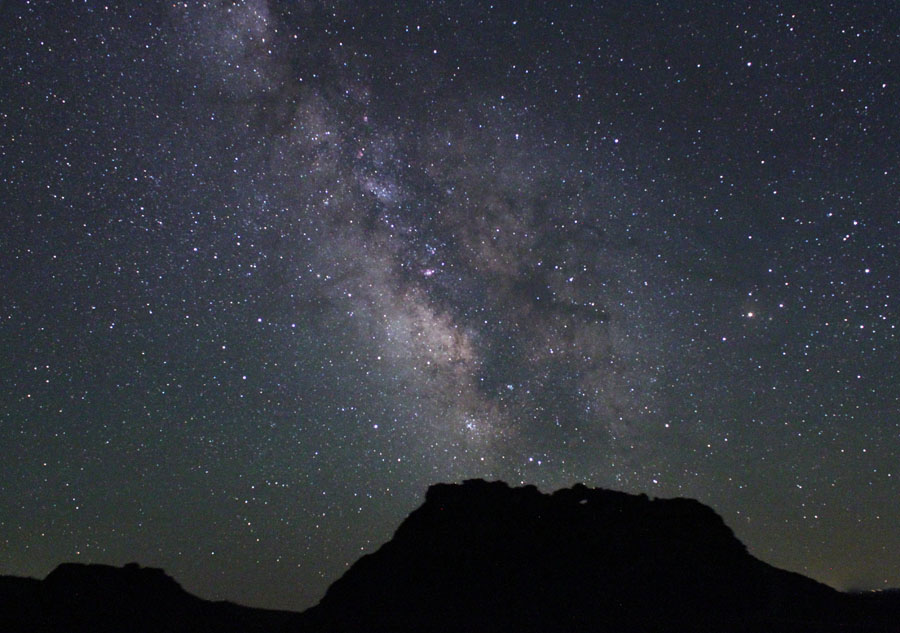 News Release Date:
September 5, 2017
Contact: Ted Stout, 208-527-1335
The International Dark-Sky Association (IDA) has granted silver-tier
International Dark Sky Park status
to Craters of the Moon National Monument.
Craters of the Moon was designated a national monument in 1924 and provides visitors opportunities to view a spectacular volcanic landscape. The stunning scenery and expansive landscapes of Craters of the Moon don't end when the sun sets.   
"The Milky Way stretching across the park's incredibly dark night sky is a sight many visitors will never forget," said Craters of the Moon Superintendent Wade Vagias. "With this designation, the International Dark-Sky Association recognizes the importance of the natural darkness found here."  
Park staff have made special efforts to ensure that park lighting is "night-sky friendly" with bulbs and fixtures that focus light downward instead of into the sky. Natural darkness is also recognized in park management documents which clearly state the value of night skies and the park's commitment to protect them.  
Originally named for its resemblance to the lunar surface, the landscape of Craters of the Moon has served as a stand-in for many planetary bodies. The tradition of space science research began here in 1969 when the second group of astronauts who landed on the lunar surface first made a visit to Craters of the Moon to learn about volcanic geology. The lava landscape is currently providing a research venue for NASA scientists who are laying the ground work for future journeys to Mars and beyond…  
As a newly designated International Dark Sky Park, Craters of the Moon will remain committed to mitigating light pollution within park boundaries and showcasing our dark night skies for visitors. The Idaho Falls Astronomical Society has provided night sky viewing events (Star Parties) at Craters of the Moon for over 25 years. Come out and "view the stars from the Moon" at our next Star Party September 22 & 23. 
More...
About IDA
The International Dark Sky Association, a 501(c)(3) nonprofit organization based in Tucson, Arizona, advocates for the protection of the nighttime environment and dark night skies by educating policymakers and the public about night sky conservation and promoting environmentally responsible outdoor lighting. More information about IDA and its mission may be found at 
http://www.darksky.org
.  
About the IDA Dark Sky Places Program
IDA established the International Dark Sky Places conservation program in 2001 to recognize excellent stewardship of the night sky. Designations are based on stringent outdoor lighting standards and innovative community outreach. Since the program began, 11 Communities, 26 Parks, nine Reserves, and one Sanctuary have received International Dark Sky designations. For more information about the International Dark Sky Places Program, visit 
http://darksky.org/night-sky-conservation/dark-sky-places
.  
Last updated: February 6, 2022