Fees & Passes
Overview of entrance requirements
Entrance Passes
An entrance pass is not required to access Coronado National Memorial.
Other National Park Service sites may require an entrance pass or fee. Depending on your trip plans, an interagency pass may save you money.
Permits
Are you a commercial photographer or videographer? Do you have a group larger than 15 people visiting the site? Would you like to have your wedding at the memorial? Visit the
Permits & Reservations
page to access information regarding Special Use Permits, Commercial Use Authorizations, and Photography/Videography Permits for Coronado National Memorial.
America The Beautiful Interagency Passes
Annual and Senior Passes are NOT available for purchase at Coronado National Memorial. We carry the Lifetime Access & Military passes, and the Annual Military & 4th Grade Passes.
Visit the USGS Store or the Recreation.gov websites below to purchase online the America The Beautiful - The National Parks and Federal Recreational Lands Annual Pass and Senior Pass, or visit a National Park Service site that charges a fee to buy an Annual or Senior Pass in person. The nearest parks to Coronado National Memorial that sell passes are Tumacácori National Historical Park and Saguaro National Park.
www.recreation.gov
store.usgs.gov/pass
Access Pass
Cost: Free lifetime pass
Available for: US citizens or permanent residents with permanent disabilities. Applicants must provide documentation of permanent disability and residency or citizenship.
How to get:
Additional Information:
Find detailed information about this pass on the USGS Store's Access Pass and Frequently Asked Questions webpages.
Find Frequently Asked Questions about this and other interagency passes on the USGS Store's website.
The Access Pass may provide a 50 percent discount on some amenity fees charged for facilities and services such as camping, swimming, boat launching, and specialized interpretive services.
The Access Pass generally does NOT cover or reduce special recreation permit fees or fees charged by concessioners.
Golden Access Passports are no longer sold. However, these passes are still honored according to the provisions of the pass. Passes may not be purchased as gifts since eligible recipient must show proof of eligibility.
Passes may not be purchased as gifts since eligible recipient must present proof of eligibility.
Military Lifetime Pass
Cost: Free
Available for:
Gold Star Families with a valid Gold Star Family Voucher
US military veterans with a valid, veteran ID
How to get:
Additional Information:
Military Annual Pass
Cost: Free
Available for:
Current US military members and their dependents in the Army, Navy, Air Force, Marines, Coast Guard, and Space Force, as well as Reserve and National Guard members. Please check photo ID requirements before arriving.
How to get:
Additional Information:
4th Grade Pass
Cost: Free pass valid for the duration of the 4th grader's school year though the following summer (September-August)
Available for: US 4th graders, including home-schooled and free-choice learners 10 years of age, with a valid Every Kid Outdoors paper voucher
How to get:
Step 1: Get a paper voucher by visiting the Every Kid Outdoors website and following the instructions.
Step 2: Exchange a printed voucher for the Annual 4th Grade Pass at federal recreation sites that charge entrance or standard amenity fees (day use fee). Find a location to pick up this pass at a federal recreation site.
NOTE: Digital versions of the paper voucher, such as on smart phones or tablets, are not accepted to exchange for an Annual 4th Grade Pass.
Additional Information: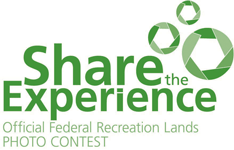 Coronado National Memorial is full of scenic wonder and beauty. Do you think you can capture that postcard shot to share with the nation?
Submit your photo at,
http://www.sharetheexperience.org/
, for the chance to be featured on the Annual Federal Recreation Passes and for the chance to win $25,000 in cash and prizes. Think you can bring Coronado to the national spotlight? Give it a shot!


Last updated: June 7, 2023