Alerts & Conditions
Following guidance from the CDC in consultation with National Park Service Public Health Offices, Coronado National Memorial has modified visitor services. Until further notice:
As of February 24, 2021 the visitor center is open daily 8:00 am - 4:00 pm.
All trails, restrooms, and picnic area remains open.
Interpretive Park Ranger programs are suspended.
Our Hiker Shuttle is suspended indefinitely.
The NPS urges visitors to do their part when visiting a park to follow CDC guidance to prevent the spread of infectious diseases by maintaining a safe distance between yourself and other groups; washing your hands often with soap and water for at least 20 seconds; avoiding touching your eyes, nose, and mouth; wearing a cloth mask over your nose and mouth if you have not yet been fully vaccinated; and most importantly, staying home if you feel sick.

The NPS Office of Public Health and the U.S. Public Health Service are closely monitoring the situation related to the outbreak of respiratory disease caused by a novel (new) coronavirus (COVID-19). For more information, please visit: https://www.nps.gov/coronavirus.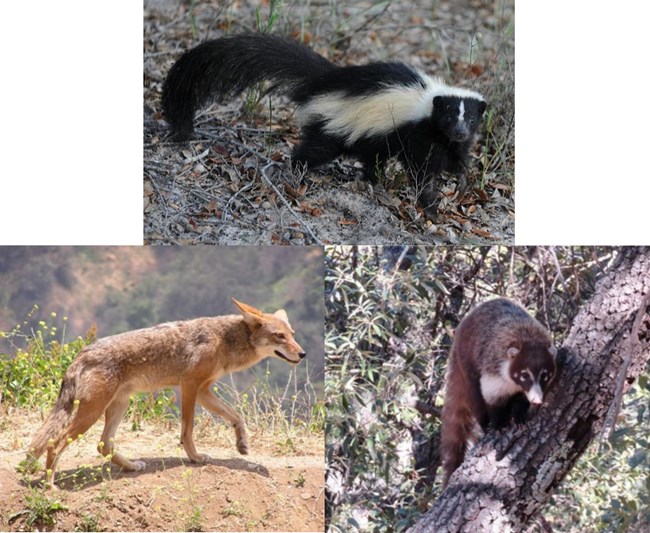 Rabies Warning
Rabies has been detected within Coronado National Memorial. Do not Approach, Feed, or Touch wild animals.
Signs of Rabid Animals:
Appearing sick or tame
Difficulty moving or paralyzed
Aggressive behavior
Drooling or biting
Active during abnormal hours
Report Dead Animals, Unusual Wildlife Observations, or Injuries
Park Ranger at Coronado Visitor Center - 520-366-5515 x0
or
Cochise County Sheriff's Office - Animal Control - 520-432-8502
If bitten, wash with soap and water for at least 5 minutes and seek immediate medical attention.
RABIES IS ALMOST ALWAYS FATAL IF LEFT UNTREATED
Loading weather forecast...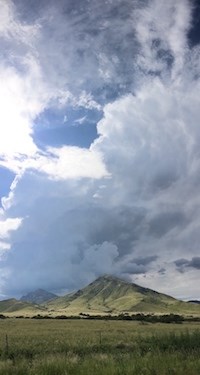 Monsoon Season: June 15 - September 30
Officially, Coronado National Memorial is in "monsoon season" from June 15 through September 30, and severe thunderstorms are possible. Though the season officially begins on June 15, often the park doesn't see its first seasonal storm until sometime in July. After then, it is common for thunderclouds to develop each day.
Some storms are severe and drop enough rain at once to cause flooding. Flash floods come quickly and can be dangerous.
Do not try to cross a flooded wash - often as quickly as the flood comes, it will dissipate as storms move across the landscape. Remember: Turn around, don't drown! Lightning can also pose a hazard this time of year. Time your activity to be indoors in the afternoon. If you are outside during a storm, find shelter. Lightning will often strike trees, so stay away and stay low if you get caught.
Last updated: May 19, 2021