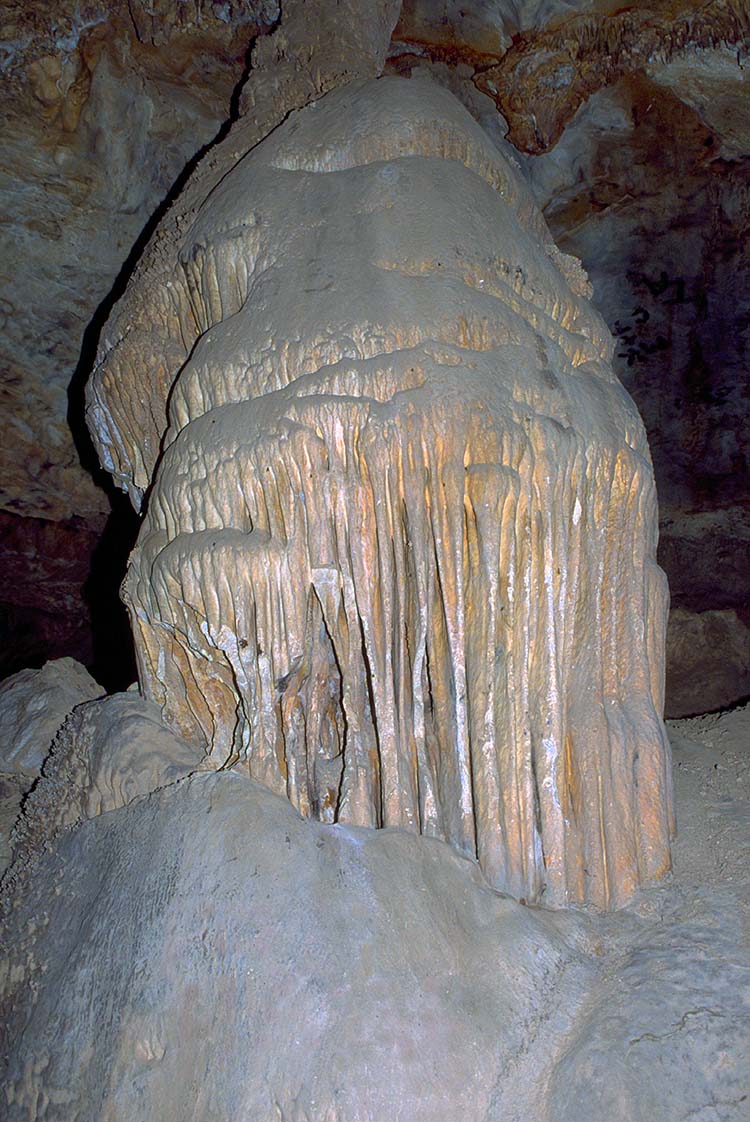 News Release Date:
February 3, 2015
Coronado National Memorial is pleased to announce the return of free guided programs in the park. Late winter and early spring are ideal seasons to join park staff for a hike to explore the natural and cultural history of the park. Mild daytime temperatures ensure comfortable hiking conditions through the park's oak woodlands and mountainous terrain. All programs are free of charge, and no reservations are necessary. 
Ranger-led Coronado Cave tours leave from the Coronado Cave trailhead, . mile west of the visitor center, on Saturdays at 10:00 am from February 7 to April 11. The cave is nestled in a limestone layer at the base of the complex geological puzzle that is Montezuma Peak. Exposed in the beam of a flashlight or headlamp, cave formations such as stalactites, stalagmites, flowstones, and columns emerge from the darkness. This guided hike and cave tour requires a moderate, one mile roundtrip hike to the cave entrance (500 foot elevation gain), and a steep, 30-foot rocky descent from the cave entrance to the cave floor. Participants are asked to bring a flashlight or headlamp, extra batteries, gloves, water, a snack, and sun protection. Sturdy shoes are required due to the uneven terrain. The tour lasts approximately two hours. Groups of 10 or more should call the park to arrange a group tour. 
The park is also offering a new program later this winter, Tuesday morning bird walks, from March 17 to April 7. Join an experienced volunteer naturalist for guided bird walks in the oak woodlands of Montezuma Canyon on these four Tuesday mornings at 8:00 am. Novice and experienced birders are invited to come and join in a conversation about the resident and migrating bird populations of this distinctive ecosystem. The two hour walk will cover about one and a half miles roundtrip on mostly level terrain. Participants should bring water and sun protection and meet at the Coronado National Memorial Visitor Center. 
Coronado National Memorial is south of Sierra Vista, Arizona. From Phoenix or Tucson, take I-10 east and exit south on Hwy. 90 to Sierra Vista. After reaching Sierra Vista, go south on Hwy. 92 about 20 miles to S. Coronado Memorial Drive. From Bisbee, take Hwy 92 west. Follow South Coronado Memorial Drive five miles to the visitor center. 
The park is open every day from sunrise to sunset. The visitor center is open daily from 8:00 am to 4:00 pm. For more information, please contact the visitor center staff at 520-366-5515, ext. 2300 or visit the park website at www.nps.gov/coro.