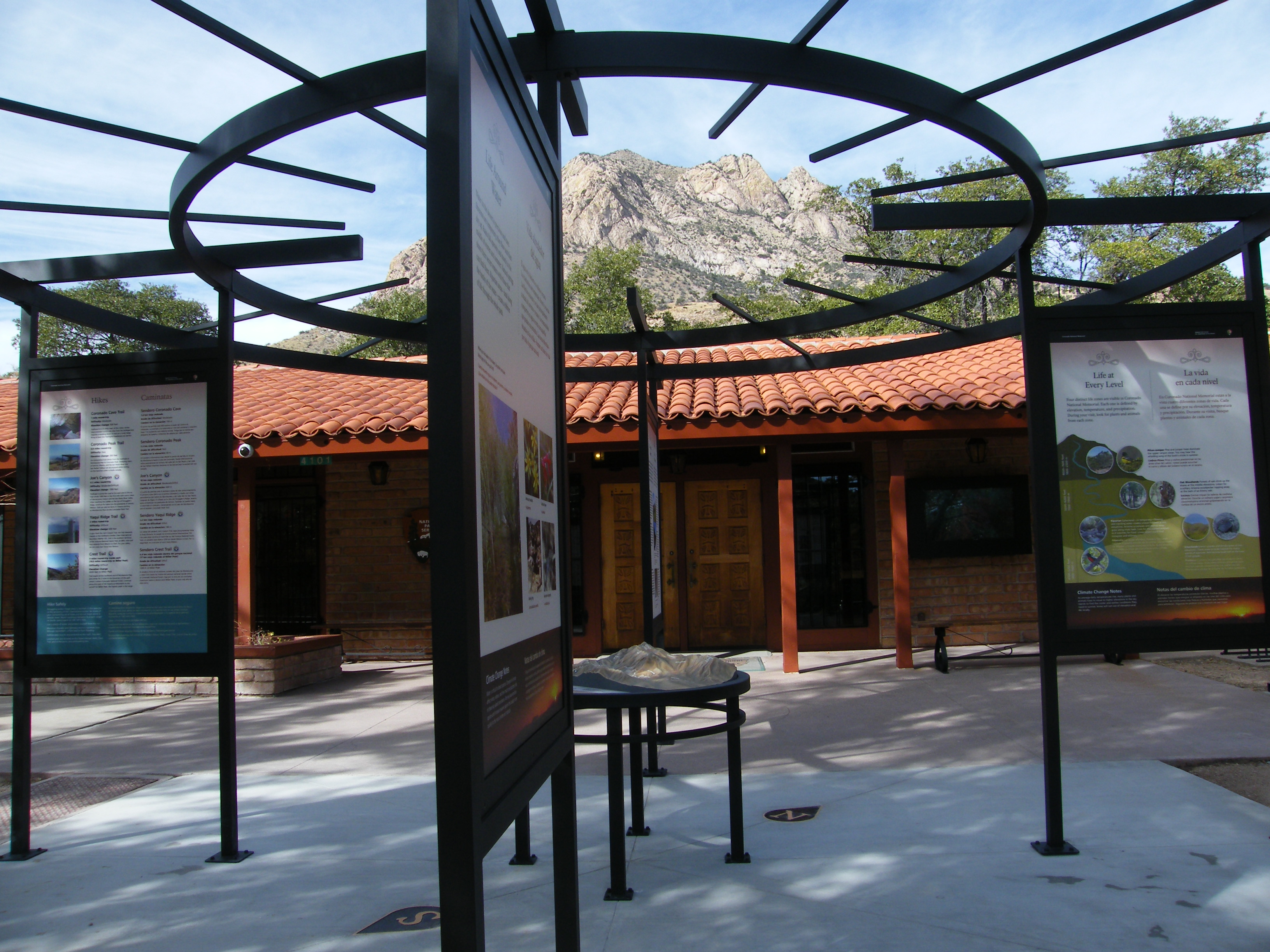 News Release Date:
January 6, 2016
Contact: Libby Schaaf, 520-824-3560 x307
Contact: Christopher Bentley, 520-366-5515 x2310
Grand Opening of New Exhibits at Coronado National Memorial Visitor Center, January 15, 2016
Hereford, AZ – Coronado National Memorial will officially open the new bilingual exhibits at the Coronado National Memorial Visitor Center on Friday, January 15. The park invites the surrounding communities to join park staff for a grand opening celebration at the Coronado National Memorial Visitor Center. A short ceremony at 1:00 pm to acknowledge all the contributors to this project will be followed by refreshments and a tour of the new exhibits. 
"This project was a long time coming," according to Allen S. Etheridge, Superintendent of the Southeast Arizona Group of National Park Sites which includes Coronado National Memorial. "The Visitor Center was built in the 1960's and some of the previous exhibits were original to the building. While the events of the past do not change, our interpretation of history does – it was time for an update." 
The new exhibits are bilingual, English and Spanish, and designed to appeal to a wide variety of audiences with many interactive features. The park is currently producing an audio description for the entire exhibit collection to enhance the visitation experience for the visually impaired community. 
The main theme of the new exhibit collection highlights not only the Coronado expedition of 1540, but also the fusion of cultures in the American Southwest and northwest Mexico. The Spanish arrival in the new world, while contentious and often violent, brought about one of the most dramatic cultural and biological exchanges in recorded history. The traditions, customs, food, religion, architecture, and languages are woven into the communities and landscapes in this region. Zuni, Navajo, Anglo, Mestizo, O'odham – hundreds of ethic identities make up the fabric of what we call the American Southwest and northwest Mexico. Etheridge adds, "We hope a visit to the exhibits will enhance our visitors' appreciation of the rich culture of this region that transcends boundaries and borders."