Smoky Mountain Campground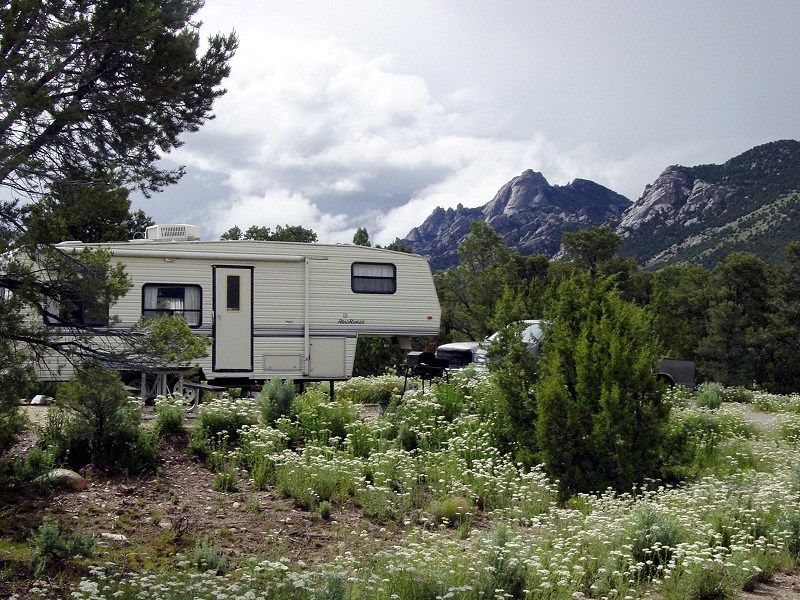 The Smoky Mountain Campground, part of Castle Rocks State Park, is located near the east entrance of City of Rocks. The same rules and regulations apply, for camping, in both Castle Rocks State Park and City of Rocks National Reserve. Please pay fees at the entrance station. There also is a lodge, bunkhouse and a glamping yurt available to rent.
General Camping Information
RV Campsites:
There are 38 campsites. Sites 1-31 are general campsites. Sites 11 and 24 are designated ADA accessible. Sites 33-38 are designated for equestrian campers. The camp host is located at site 32. Each campsite is equipped with 30 amp electrical service, water service, partial shade, picnic tables, vehicle pads, and is pet friendly. Smoky Mountain also features an RV dump station. Recycling stations are located near the shower house and site 31.
Equestrian Campers:
Please help us maintain the scenic quality and natural resources by adhering to the following:
Do not tie stock directly to a tree - use the corral provided.
Do not take stock animals through the main camping loop.
Use weed-free hay or pellets.
Please remove manure and excess hay from sites. A storage bin is provided for proper disposal. Carry a tool to scatter remaining hay or waste, and to smooth out the area of impact for the equestrian camper.
If possible, use pellets in lieu of hay or suspend hay in netting from hitch line.
Keep horses away from potable water spigots and electrical pedestals.
Restrooms and Showers:
Three restrooms are available at Smoky Mountain. Flush toilets are available May 1 to Sep. 30, in the shower building, and the building located behind the camp host site. A vault toilet is available year round at the equestrian trail head. The shower facility is located in the center of the campground. Overnight guests to City of Rocks must pay the entrance fee to use Castle Rocks State Park facilities.
Click here for prices and reservations.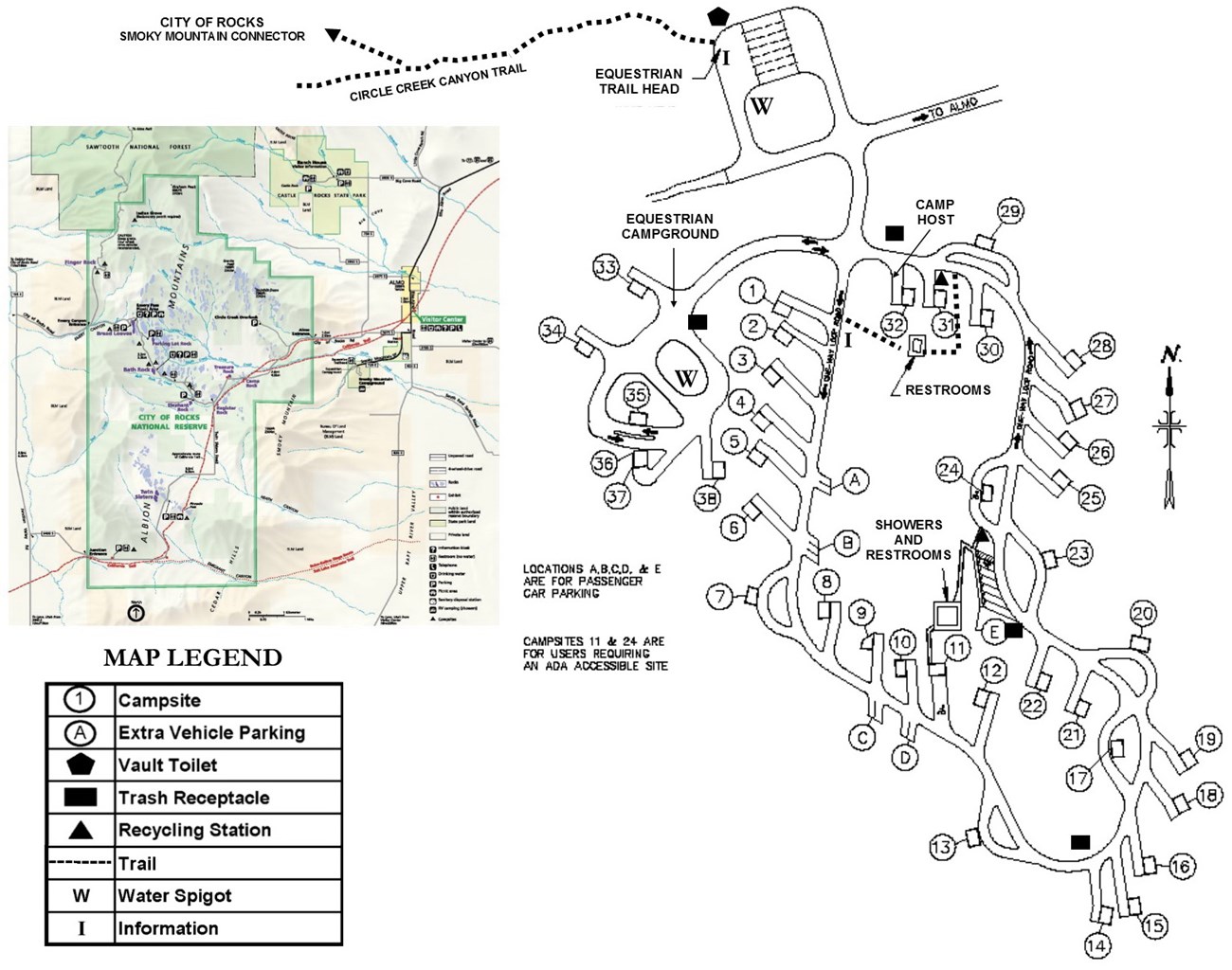 Last updated: December 10, 2020