Alerts & Conditions
Loading weather forecast...
Air Quality
Smoke from wildfires can affect air quality during summer months. View up to date AQI (Air Quality Index) from our Visitor Center's PurpleAir quality monitor. It takes real-time data and averages out the reading every ten minutes.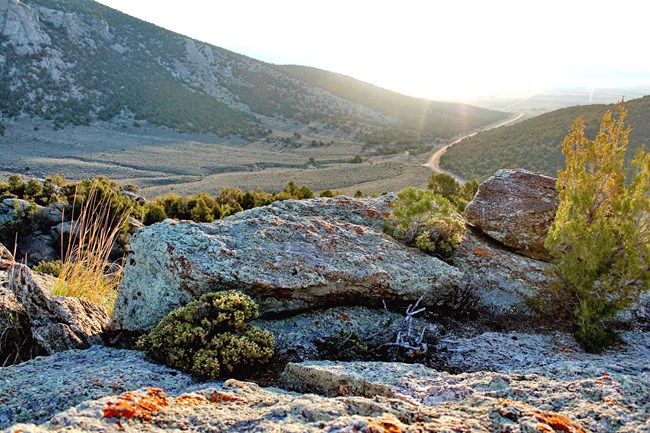 Seasons
Summers are generally dry with temperatures ranging from lows in the upper 40's to highs in the upper 80's, but prepare for extremes. On rare summer nights in the upper elevations temperatures can dip into the 30's. On rare occasions, the Almo Valley can experience midday highs reaching 100° F. Afternoon thunderstorms are common in the summer months (June - August).

Winter. Average weather includes lows in the teens and daytime highs in the 30s or 40's. Snow can accumulate up to 12-16 inches at times in the Almo Valley and several feet in the Reserve, but typically the valley snow melts to within a few inches. Drifting snow is a concern throughout the winter and may make many roads impassable. Emery pass usually remains impassable throughout the winter. Visit our Facebook Page to see updates on conditions.
OTHER CONDITIONS
Last updated: August 29, 2022