Camping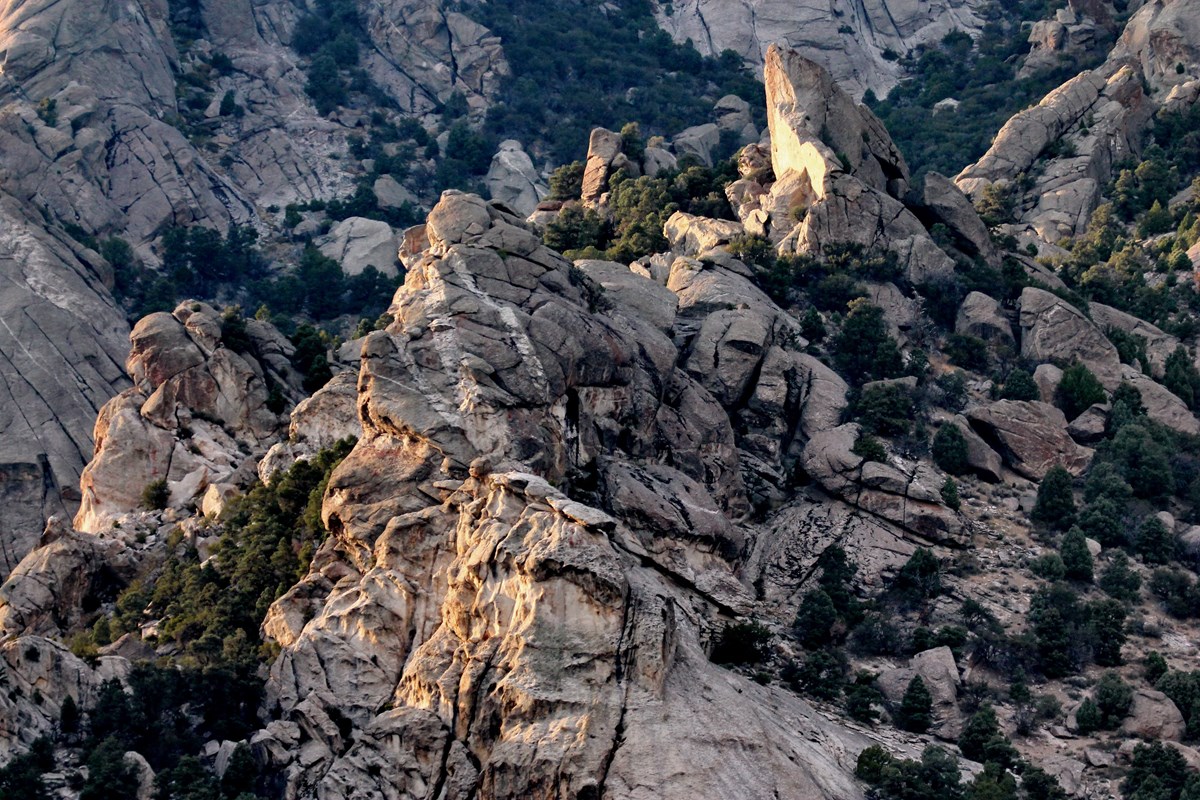 City of Rocks Campground
During summer months we recommend advanced campsite reservations, especially on weekends and holidays.

Camping in City of Rocks is a great way to enjoy being out in nature. Relax beneath the cool shade of aspen, juniper, mountain mahogany, or pine. Spend the night surrounded by impressive granite formations and starry skies. There are 64 campsites to choose from with easy access to hiking trails and vistas.
All campsites have a fire-ring/ground grill and a picnic table.
Clean vault toilets are located in central areas.
Drinking water is available at Bath Rock and Emery Pass Picnic Area (April-October).
City of Rocks offers designated backcountry camping in the Indian Grove area. Permits are required for backcountry camping, visit this page for more information.
Group Campsites
Twin Sisters: 12-35 people per night
Bread Loaves: 12-25 people per night
Juniper: 12-25 people per night
Equestrian Camping
Juniper Group Site: features a corral, standard campsite amenities, and a vault toilet.
Smoky Mountain Campground: 6 sites with water, electricity, paved camping spurs, corrals, and showers. See Smoky Mountain section below for pricing and amenities.
Fees
Entrance Fee: None!
Single Campsite: walk-ins $12.72 per night, additional $10.60 reservation fee
Group Campsite: 12 people minimum, $26.50 reservation fee + $3.18 per person per night
*prices include tax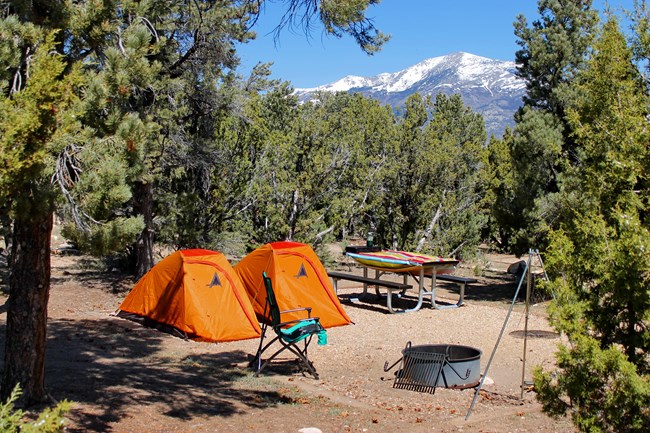 Smoky Mountain Campground
Smoky Mountain Campground is conveniently located just two miles away from the Visitor Center and services in the town of Almo.

There are 38 campsites available, 9 of which are pull-through. Sites 11 and 24 are designated ADA accessible. A separate loop with 6 sites accommodates equestrian campers. Each site includes:
water service May-September
30 amp electrical hook-ups
fire-ring/ground grill
picnic table
partial shade
There are flush toilets and showers open May-September and a vault toilet open year-round at the equestrian trail head. An RV dump station is provided near the campground entrance.
Fees
Entrance Fee: $5 per vehicle or valid Idaho State Parks Passport/Annual Pass
Campsites: $25.44 per night ID Resident, $28.62 per night Non-Resident
Campsites Off-Season (no water): $21.20 per night ID Resident, $24.38 per night Non-Resident
Shower Fee: $3.00 for guests without Smoky Mountain camping reservations
* prices include tax

Prices vary based on season, state residency, and eligible discounts, please visit the online reservation system for more information.
Camping Rules:
Pay fees: online, at designated fee areas, at the Visitor Center, or to our Fee Collection Ranger
Walk-in campers can only pay for 1 night at a time
Length of stay is limited to 14 days in any 30-day period
Pets must be on a leash and not left unattended, please clean up after your pets
Gathering of firewood is prohibited
Use established campsites and fire rings only
Fireworks are prohibited at all times
Quiet hours are between 10:00 pm and 7:00 am
City of Rocks: maximum of 8 people, 2 vehicles, and 2 tents per single site
Smoky Mountain: campsite and facility use are for 1 vehicle
Check-in 2:00 pm and check-out 1:00 pm
City of Rocks is a trash free Reserve. If you pack it in, please pack it out
Equestrian Rules:
Help us maintain scenic quality and natural resources by adhering to the following:
Do not tie stock directly to trees, please use the corrals
Do not take stock animals through the main camping loop in Smoky Mountain
Use weed-free hay or pellets
Remove manure and excess hay from sites
If possible use pellets instead of hay or suspend hay in netting
Keep horses away from potable water spigots and electrical pedestals
Looking more accomodation options?
Check out The Lodge, Bunkhouse, Willow Glamping Yurt, and day use Pavilion.

Castle Rocks Lodge: $159.00 per night ID Resident, $174.90 Non-resident
Castle Rocks Bunkhouse: $106 per night ID Resident, $116.60 per night Non-resident
Willow Glamping Yurt: $137.50 per night ID Resident, $143.10 per night Non-resident

Castle Rocks Pavilion: $37.10 per day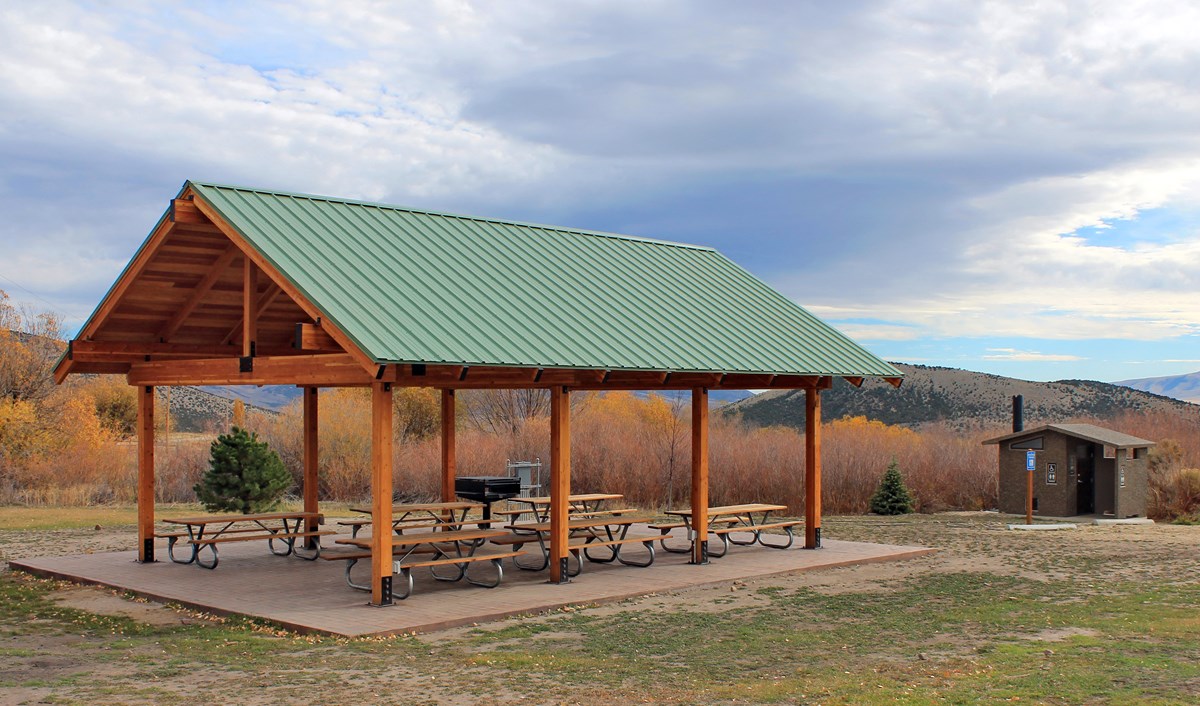 Last updated: September 24, 2020