Plan A Field Trip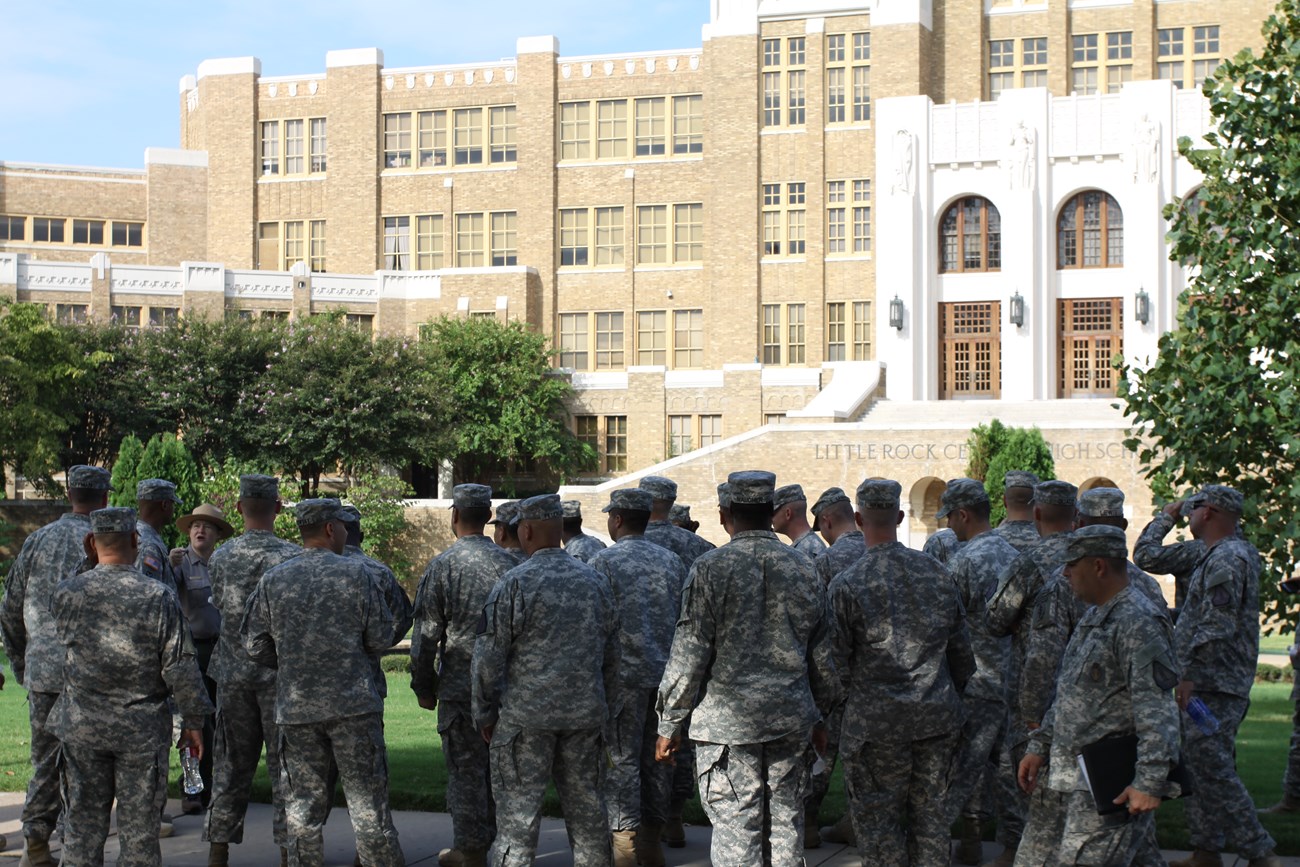 How to Schedule a Field Trip
Please call the National Historic Site at (501) 374-1957 to schedule a fieldtrip and reserve a date for your group.

A reservation is required for all fieldtrip groups; the exhibits, the mulitipurpose room, and/or the ranger-led tour or guided program have limited capacity. Note: COVID-19 restrictions may limit group sizes; ask a ranger about this policy.
Groups must have a prior reservation; your reservation will be confirmed by an email from staff at the National Historic Site, so watch for an email from an address ending in nps.gov
Fieldtrips typically include time in the Visitor Center exhibits, a screening of the park's interpretive film, and a guided streetscape tour. Note: COVID-19 restrictions may limit these availabilities, so ask a ranger about this policy.

For more information about a guided tour as part of your fieldtrip, visit the

Guided Tours

page.

If you don't have time for the guided tour, other alternatives include a ranger talk on the site's historic themes, orientations to exhibits/site features, and the park's interpretive film.

Your fieldtrip will begin at the NHS Visitor Center (2120 W Daisy L Gatson Bates Dr., Little Rock, AR 72202) unless otherwise indicated.

The Visitor Center parking lot can accommodate multiple buses/automobiles and has accessible parking available.

You must schedule at least two hours for your fieldtrip if you have reserved a guided tour of Central High School and also would like to explore the exhibits or a film.
Guided tours can typically be given on available weekdays/weekends (currently Tuesday - Saturday) at 1:00 p.m. CDT/CST, so a two-hour fieldtrip block that includes a guided tour would be require availability from a group from 1:00 - 3:00 p.m CDT/CST.

If your availability does not include the typical 1:00 - 3:00 p.m CDT/CST timeslot, we can discuss alternative times with you.
Last updated: November 3, 2022