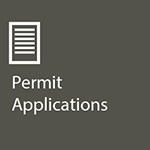 Wedding and Special Event Permits
Weddings and other special events, such as church services, require a Special Use Permit (SUP) from the park and must follow specific guidelines, according to policy and regulation.
Completed applications for SUPs for weddings and other special events, along with a non-refundable fee, must be received by the park no less than 14 days prior to the start of the event.
A SUP is also required for certain activities such as political events, public assemblies, demonstrations, the distribution of literature, and other activities commonly referred to as "First Amendment" activities.
Please download the guidelines and application files below as needed.
For questions about the special use permit process, inclduing filming, weddings, or special events, then email us here.For more information concerning SUPs or to determine if your activity requires one, please call (706) 866-9241.

Commercial Filming and Still Photography Permits
All commercial film production requires a permit. Commercial still photography requires a permit in certain instances. Visitors taking photos or filming for their personal use do not need a permit. Please read Filming Guidelines and Fees before submitting a Filming Permit Application.