Fees & Passes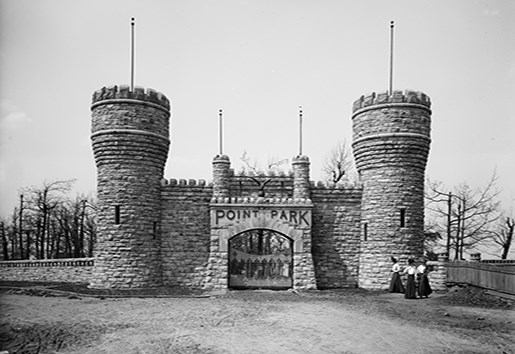 NPS Announces Fee-Free Days for 2021

During the fee-free days, Chickamauga and Chattanooga National Military Park will waive entrance fees to Point Park, atop Lookout Mountain, for all visitors.

The six entrance fee-free days for 2021 are as follows:
Monday, January 18:

Martin Luther King Jr. Day

Saturday, April 17: First day of National Park Week
Wednesday, August 4: One year anniversary of the Great American Outdoors Act
Wednesday, August 25: National Park Service Birthday

Saturday, September 25: National Public Lands Day

Thursday, November 11: Veterans Day
We hope to see you at YOUR national park this year!

ENTRANCE FEES:
Chickamauga Battlefield:
No Entrance Fee
Cravens House on historic Lookout Mountain:
No Fees Charged
Point Park at Lookout Mountain Battlefield:
ADULT $10.00 Per Person - Entrance good for 7 days
(Age 16 years or older)
CHILDREN FREE
(Age 15 and under)

For entry to Point Park, a part of Lookout Mountain Battlefield, Daily Site Passes (Entrance Fees) and Annual Site Passes may be purchased in-person at the Point Park entrance gate. They are also available for purchase at Recreation.gov

Please note that Point Park Entrance Fees may be purchased only with a credit card at this time.
_______________
EDUCATIONAL INSTITUTIONS:
School groups may request an academic fee waiver if you make reservations at least two weeks prior to your visit.
_______________
PASSES:
America the Beautiful National Park Passes, such as the Senior Pass, Access Pass, Annual Pass, Military Pass, and 4th Grade Pass may be purchased at the fee booth inside the gate at Point Park. Please note that pass availability might vary from day to day. If you are planning on visiting Point Park to purchase a pass, please call the Lookout Mountain Battlefield Visitor Center at 423-821-7786 to confirm pass availability that day.

For additional information about where to buy a pass for all National Park Service sites, either in person or online, please visit the America The Beautiful - National Parks & Federal Recreation Lands Pass website.

Last updated: July 9, 2021