News Release
Seasonal Snowmobile Trail to Close For the Season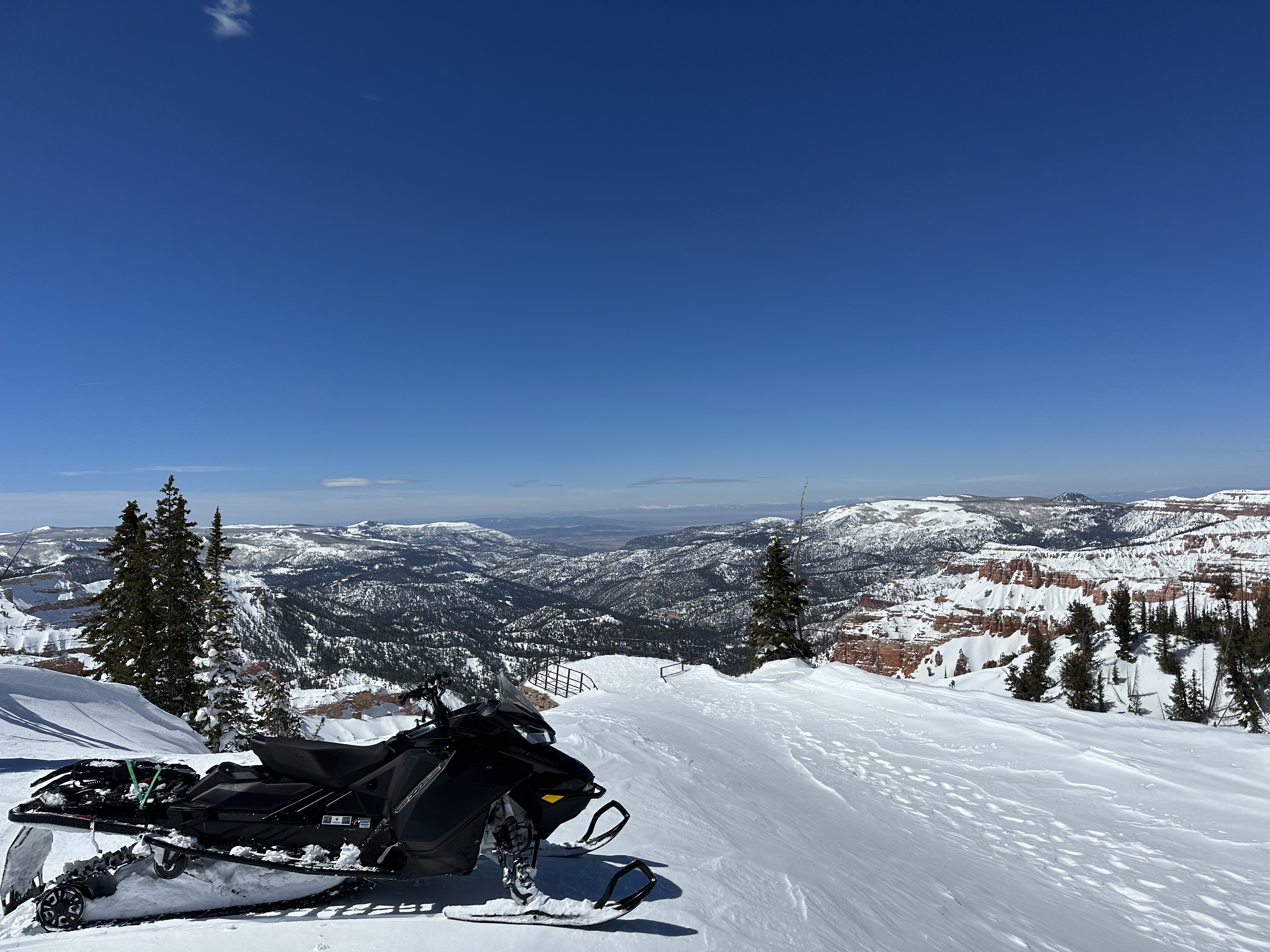 News Release Date:
April 26, 2023
Contact: Jonathan Pyne, 435-986-7120
On Thursday, April 27, Cedar Breaks National Monument will close the seasonal snowmobile trail through the park. Snowmobile use inside Cedar Breaks National Monument is restricted to the designated trail along Rim Road (the road through the park). The closure is necessary to begin preparing for the 2023 summer season, including plowing the park road and removing winter operations signage.
Snowmobile access will resume in the Fall/Winter when sufficient snowfall has once again covered the road surface. Visitors are welcome to continue snowshoeing and cross-country skiing in the park while sufficient snow remains, are advised to watch for equipment operating on the road. Though snow clearing operations are currently underway, there is no projected reopening date for Rim Road to vehicular traffic.
The National Park Service expects another busy season at Cedar Breaks. Point Supreme will remained closed until August 22 as construction resumes on the new visitor contact station. Summer services will resume June 16. The campground will open June 30. Additional information on the summer season will be released in the coming weeks.
Last updated: April 27, 2023