News Release
Cedar Breaks Road Opens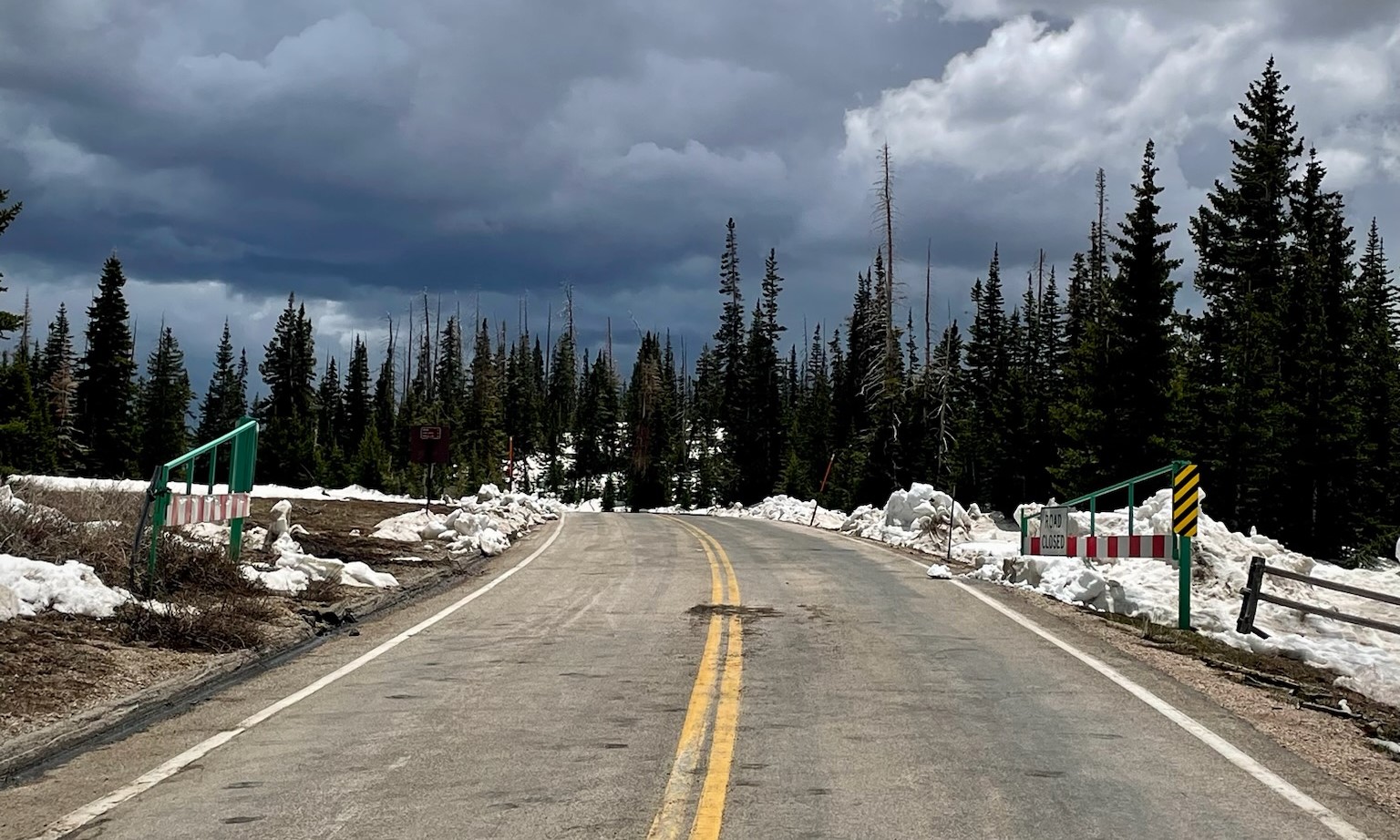 News Release Date:
June 1, 2023
Contact: Jonathan Pyne, 435-986-7120
Cedar City, Utah – After a very busy and plentiful winter season, the roads to and through Cedar Breaks National Monument are open thanks to the hard work and dedication of the Utah Department of Transportation crews. Visitors should be very cautious when visiting the park during this time as snow and ice patches still cover many paths and overlooks. Trails remain buried beneath snow and fallen trees; park crews will clear these trails as soon as possible.
Summer visitor services at the Temporary Information Center including the Zion Forever Project (ZFP) park store will begin on Friday, June 16th.
In 2021, construction began on the new Cedar Breaks Visitor Contact Station. This new facility will serve an increasing number of visitors to the park through an expanded indoor contact space, exhibits, and park store, new restroom facility, and sheltered outdoor space for public programming. The visitor contact station is part of the Centennial Challenge initiative which leverages public-private partnerships to fund major improvements within the national park system. Private fundraising was spearheaded by Zion Forever Project, the official philanthropic partner of the park.
During construction, expected to continue through 2023, the Point Supreme Overlook is closed to all public access. A portion of the parking lot has been closed for construction activities, though a limited number of spots remain at the South Rim Trailhead. Overflow parking is available at the Temporary Information Center across the street.
Last updated: June 2, 2023