News Release
Fruit Harvest Outlook 2023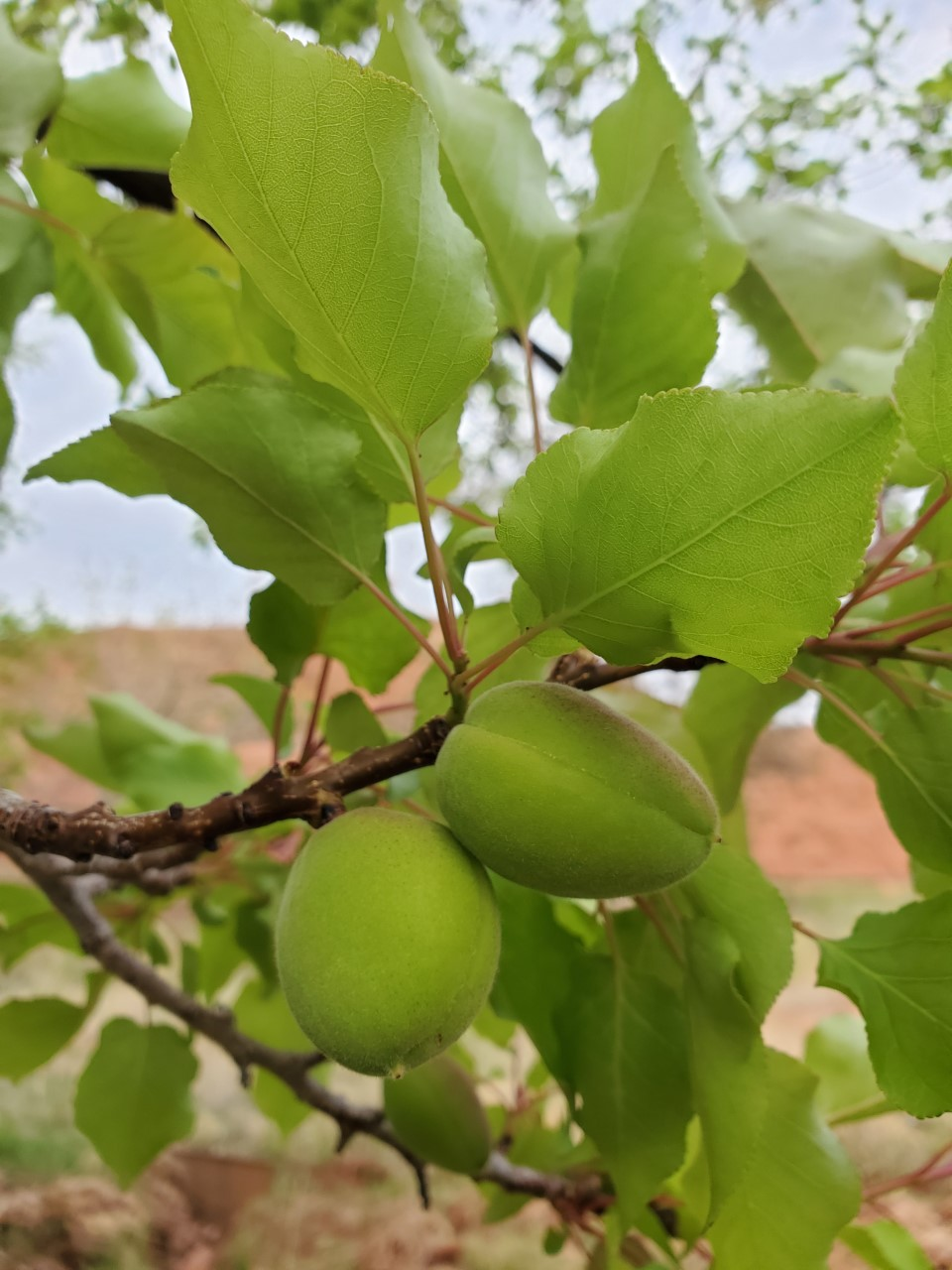 News Release Date:
June 1, 2023
Contact: Visitor Center, 435-425-3791
Fruit harvest season is fast approaching in Capitol Reef National Park! Cherries, apricots, peaches, plums, apples, and pears are available for harvest each summer. Due to good spring weather and a low pest pressure so far, the 2023 fruit outlook is optimistic.

Current field conditions show that there will be strong crop of apricots and an average crop of peaches, apples, and pears. Unfortunately, cherries and plums will both be quite limited. The park's cherry trees have been affected by insect and irrigation pressures for several years, and many of the most productive trees are declining due to old age. Capitol Reef National Park planted 131 cherry trees this spring and plans to continue planting cherries and peaches in the coming years to increase the availability of these popular crops.

Apricots and sweet cherries are anticipated to become available in early July. The main peach harvest is expected to occur in late August to early September. Apples and pears may also begin to ripen in late August and early September. Fruit harvest information and pricing will be recorded on the Capitol Reef orchard hotline as fruit ripens and specific harvest start dates are determined. The fruit hotline may be reached by calling (435) 425-3791. Press one for general information, then press five for the orchard hotline. Fruit harvest information is also updated on the park's Facebook page and Twitter feed. For more information about the Fruita orchards visit: www.nps.gov/care/learn/historyculture/orchards.htm.

Capitol Reef National Park uses the money collected from fruit sales to defray the cost of maintaining the orchards, among the largest in the National Park System. These orchards are maintained using historic fruit production methods, preserving heirloom fruit varieties, and providing insights into the challenges faced by the pioneer settlers of the Church of Jesus Christ of Latter-day Saints, who established the orchards in the late 1880s.

The National Park Service provides special fruit picking ladders and tools. Climbing fruit trees is not permitted in the park. Carefully read and follow posted instructions while picking fruit. Watch your footing when walking through the orchards and use caution on ladders. Please bring your own bags for collecting fruit.
For more information about Capitol Reef National Park, visit www.nps.gov/care or follow on Facebook, Twitter, and Instagram @CapitolReefNPS
Last updated: June 1, 2023