Amphibians
Capitol Reef National Park contains nearly a quarter million acres in the slickrock country of southern Utah. Wildlife is diverse because of a variety of habitats such as pinyon-juniper, perennial streams, dry washes and rock cliffs. We solicit details of the wildlife seen by visitors because such information adds immeasurably to the value of the park records. A complete Wildlife Checklist is available for download.
PELOBATIDAE -- Spadefoot Toads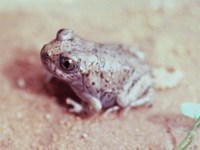 Great Basin Spadefoot Toad (Spea intermontana): These toads have been reported from the South District near Halls Creek, in various tanks in the Waterpocket fold, and from the Fruita area. They have vertical pupils and enter permanent and semi-permanent water in response to rain. During dry weather, they burrow into the ground.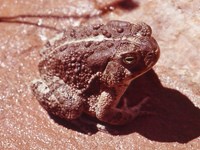 Woodhouse's Toad (Bufo woodhousii): Woodhouse toads are found in Fruita, Halls Creek, and tanks in the Waterpocket Fold. They have white dorsal stripes with prominent cranial crests. They are a riparian species that live along river courses and ditches.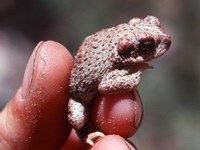 Red-spotted Toad (Bufo punctatus): These toads are found in Fruita and the South District of the park. They have flattened heads and round parotoids. They are usually associated with rocks.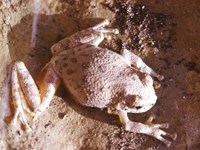 Canyon Treefrog (Hyla arenicolor): Canyon treefrogs are found in tanks in the Waterpocket Fold and at the south boundary in Halls Creek. They prefer intermittent streams with rocky pools and have prominent toe pads.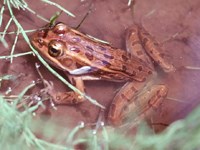 Northern Leopard Frog (Rana pipiens): These frogs are found along the Fremont River. They have oval or round dark spots with pale borders and frequent permanent water areas.
Last updated: June 25, 2015