News Release
Bipartisan Infrastructure Law to invest over $60K in restoration and resilience in Southeast Utah Group Parks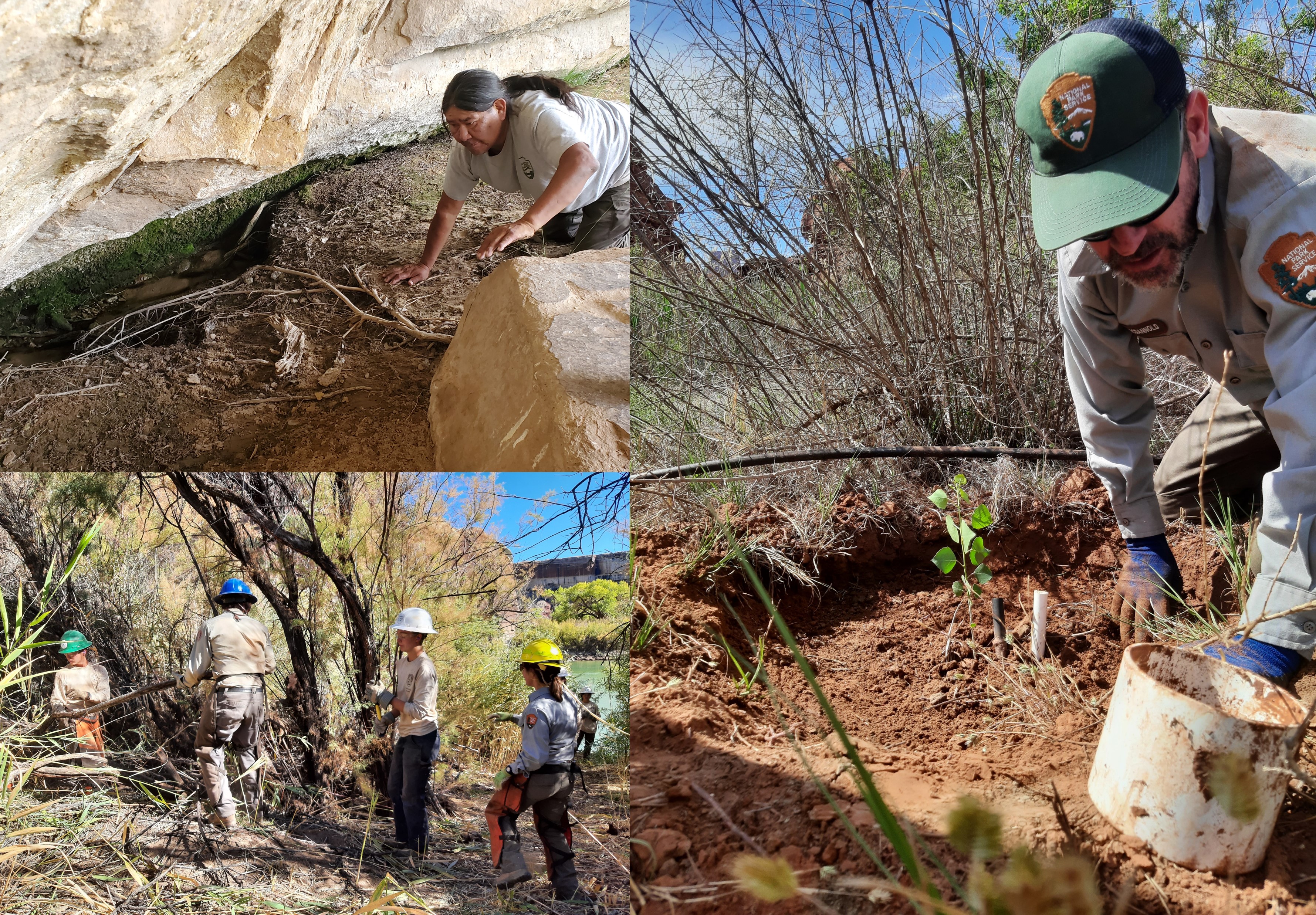 News Release Date:
August 11, 2023
Contact: Karen Garthwait, 435-719-2142
MOAB, Utah – Canyonlands National Park and Hovenweep National Monument will restore riparian ecosystems and partner with associated Tribes with $60,000 from the Bipartisan Infrastructure Law (BIL). Another project awarded with nearly $1.6M will assess the climate change vulnerability of water supplies in many national parks affected by drought, including Arches and Canyonlands national parks and Natural Bridges National Monument. 
These projects are part of a nationwide effort to restore natural habitats and address climate change impacts. In fiscal year 2023, President Biden's Investing in America, through the Bipartisan Infrastructure Law and the Inflation Reduction Act, will provide $52 million to the National Park Service to fund projects throughout the country related to ecosystem resilience, restoration, and environmental planning needs.
The Canyonlands project to enhance and promote resilience of riparian ecosystems focuses on removing invasive vegetation and planting native species along rivers and their tributaries throughout the park. Park staff will remove tamarisk at Cabin Bottom and Anderson Bottom along the Green River, in part with help from the Utah Conservation Corps. Native cottonwoods, box elder, and Gooddings willow recently planted near camp and picnic areas along the Green and Colorado rivers are also part of this project. At Hovenweep, park staff will collaborate with Tribal partners to restore the health of culturally significant springs. This project to conduct climate change vulnerability assessments of park water supplies will increase the security and sustainability of NPS water for people, develop adaptation strategies, and inform investment decisions.
Southeast Utah Group parks also received BIL funding in 2022 for a multi-park native seed increase contract with the Upper Colorado Plant Center in Meeker, Colorado.
"Receiving another year of funding allows our parks to continue advancing these important and impactful projects," says Acting Superintendent Brendan Bray.
The projects announced today infuse much-needed funding to put people to work addressing critical ecosystem needs to restore healthy and resilient park lands while benefiting communities surrounding parks. Through the Bipartisan Infrastructure Law and Inflation Reduction Act, the National Park Service is working to address the impacts of the climate crisis, including intensifying drought, wildfires, flooding and legacy pollution in national parks and other public lands. Resources are making significant strategic investments to repair critical facilities and infrastructure and enhance conservation through ecosystem restoration and recreation opportunities.
The full lists of fiscal year 2023 projects are available online: IRA Restoration and Resilience projects and BIL Ecosystem Restoration projects.
Last updated: August 11, 2023