Getting Around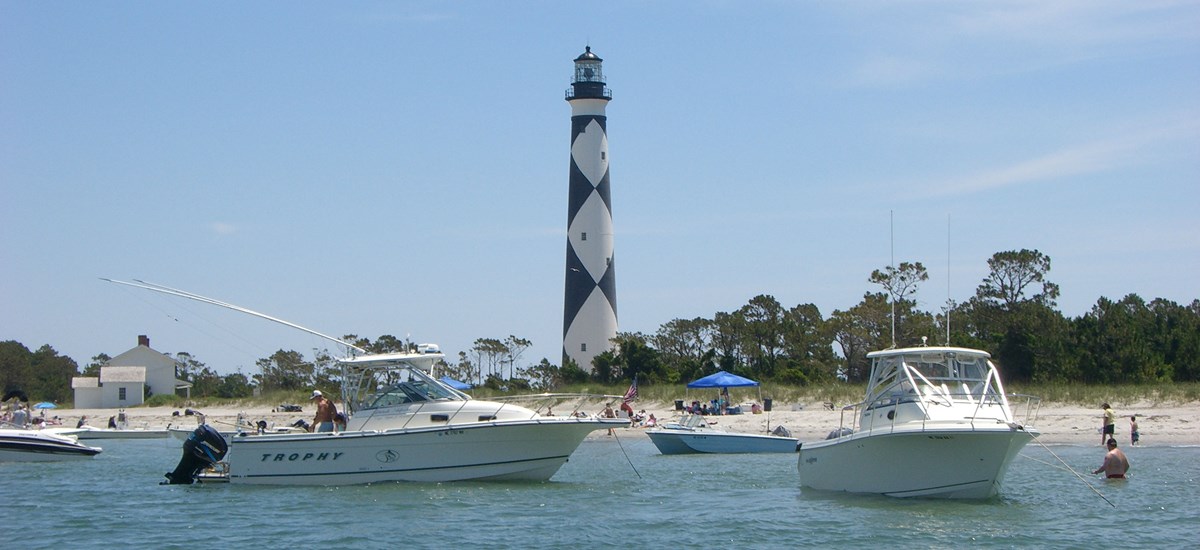 Most visitors arrive at the islands of Cape Lookout National Seashore through one of the
authorized ferry services
. Personal
boats
, including
kayaks and canoes
, as well as
personal watercraft (PWC)
may also be used to reach the islands. Once there, most visitors then walk to where they wish to go. Near the lighthouse, a boardwalk makes the journey from the ferry dock to the beach a little easier.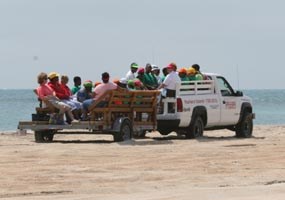 Beach Driving is allowed on two of the islands that make up the seashore: North Core Banks and South Core Banks. A 4-wheel drive vehicle, all-terrain vehicle (ATV), or small utility vehicle (UTV) can make searching for that good shelling, surf-fishing, or camping spot a little easier. Make arrangements with one of the vehicle ferry services to transport your vehicle to the seashore.

All vehicles will need to have the free ORV Education Certificate before they can drive on the islands. This free certificate is good for one year and may be obtained online or in person.

Don't forget to get a Long Term Parking Permit if you will be leaving your vehicle on the islands unattended for 24 hours or more. Information and the permit application can be found on the Permits page.

If you don't want to bring your own vehicle, check with the ferry service for details on the beach shuttle.

Bicycles are allowed on the North Core and South Core Banks, on designated routes open for off-road motor vehicles use, however the "back road" is not recommended for bicycle use. Bicycles are also permitted on the nature trail near the Harkers Island Visitor Center as long as they give way to pedestrians.


Last updated: July 7, 2017