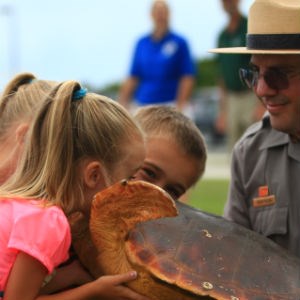 Learn...
... about the animals, plants and people that have called the shores of Cape Lookout home.
Rangers can help you identify the items that you discover along the beach. You can also listen to one of the scheduled ranger programs to learn more about Lighthouse Keepers, shipwrecks, and sea creatures of the area.

Check out our Brochures for Kids and be sure to pic up your Park Trading Cards.