Zimmerman Center for Heritage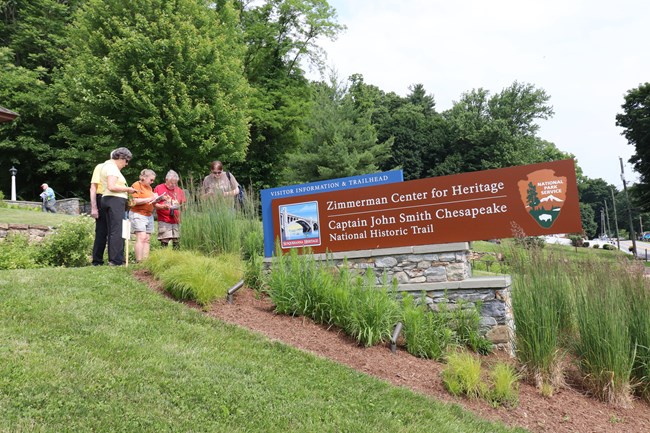 The Zimmerman Center for Heritage
is the headquarters of the Susquehanna National Heritage Area and serves as the trail's Pennsylvania visitor center.
Overlooking the Susquehanna River from Wrightsville, PA, the Zimmerman Center offers: a pier where visitors can launch a canoe or kayak; boat tours; the art collection "Visions of the Susquehanna River"; fieldtrip opportunities; and all the information you need to plan an adventure on the river.
The Zimmerman Center for Heritage is a fantastic resource for those looking to learn more about the Susquehannock Indians, the Iroquoian tribe who occupied the area for hundreds of years prior to European contact. Behind the Zimmerman Center, take a short hike up the hill to
Native Lands Park
, the site of the last known Susquehannock village. The tribe occupied 16 ninety-foot longhouses that overlooked the river from 1676-1680. Their story illustrates the dramatic impact that European colonization had on indigenous peoples. In Spring 2021, the Zimmerman Center unveiled a new exhibit on the Susquehannock Indians, which will include artifacts and a film.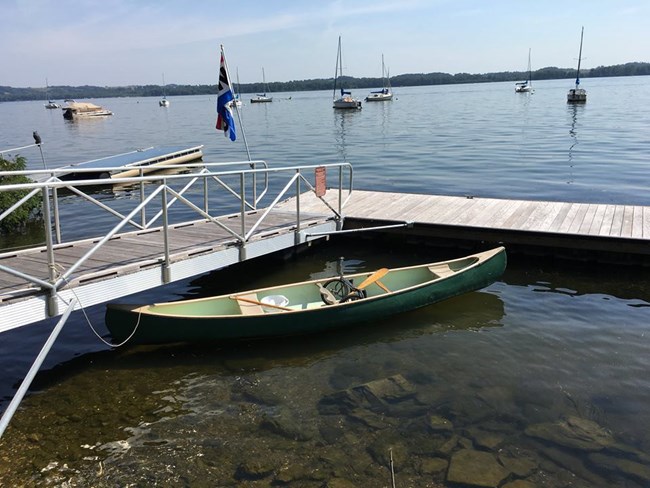 Website:
www.susquehannaheritage.org/explore-2/zimmerman-center/
Address: 1706 Long Level Road, Wrightsville, PA 17368
Hours:
10 a.m. to 4 p.m.
Tuesday through Sunday
(Closed on major holidays)
Guided tours are available on weekends.

Email:
info@susquehannaheritage.org
Phone: 717-252-0229
Last updated: August 27, 2021