Maps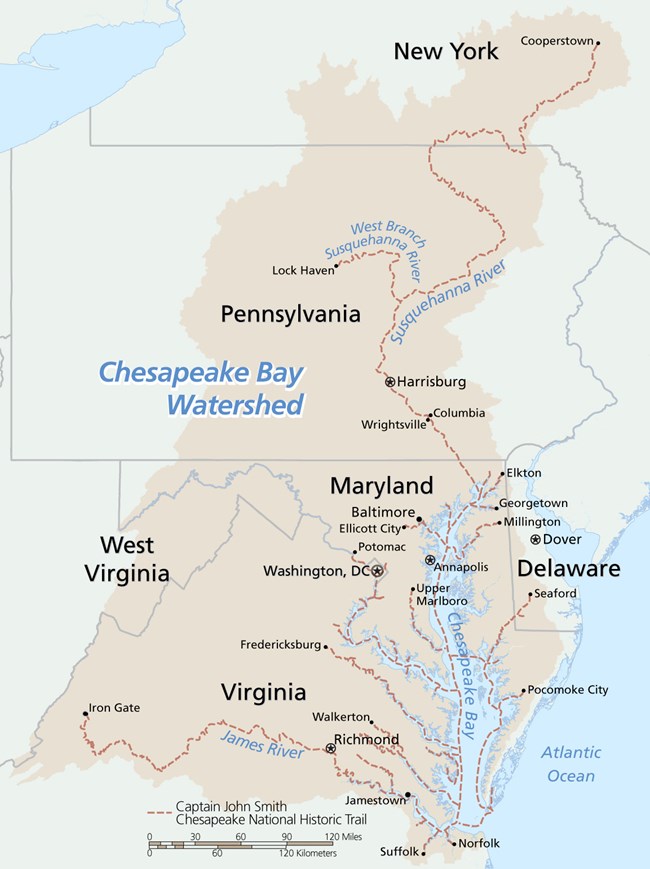 Trail Maps & Brochures
The trail's brochure includes a map of the trail route along with points of interest, public water access sites, local water trails, and locations of the NOAA interpretive buoys marking the route. We also publish a Pocket Guide to the James River.

Here's how to get one:

1. Pick up a printed version at one our visitor centers or one of our many partner and tourism locations. Please call ahead to confirm availability.

2. Email us to have a brochure mailed to you. Large print version available on request.

3. View and download the brochure using the links below:
Map of the Captain John Smith Chesapeake National Historic Trail
Places to Go

Discover the trail's four visitor centers located throughout the Chesapeake region.

"Smart Buoys" Mark the Water Trail

Along the trail are NOAA "Smart Buoys" that provide the trail visitor with a unique experience unlike any other trail. Learn more here!

Passport Stamps

Document your visit to the trail with a passport cancellation stamp. Stamps can be found at dozens of locations throughout the region.
Last updated: November 22, 2022