Native Lands Park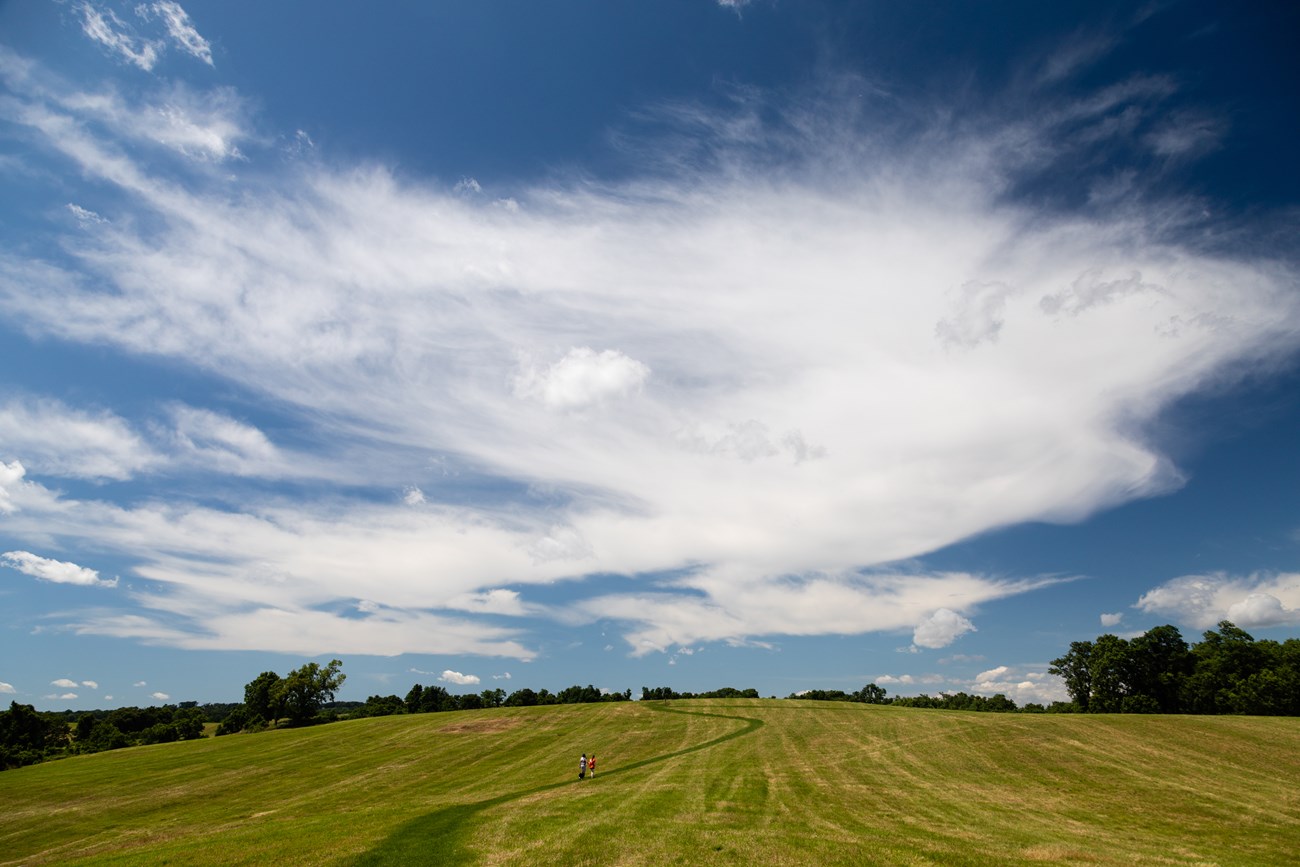 Between 1676 to 1680 the last known town of the Susquehannock people stood in what is now Native Lands County Park. The town was surrounded by a log stockade wall which enclosed more than a dozen 90-foot longhouses. Each longhouse was home to some 50 family members, placing the towns population at about 900 individuals.

Just twenty years before, the Susquehannock's population was around 3,000. Devastated by foreign diseases and at war with rival tribes like the Seneca, the Susquehannock consolidated at this location from larger towns on the opposite shore. They had lived along the lower Susquehanna River since about 1575.

As you look out on the rolling fields of Native Lands County Park, imagine large agricultural fields farmed by the town's women and children to feed its substantial community. Notice the clear view of the river from this high point, a strategic location to defend the town from enemies.

Visitors should park at the Zimmerman Center for Heritage to enter Native Lands County Park from the trailhead. Guided interpretive tours of the park are available. Topics include Susquehannock lifeways, the river as a source of inspiration, and the nature of the river. Visitors can also enjoy the self-guided Heritage Trail which offers outstanding views of the Susquehanna River from a rolling landscape of meadows and woodlands.

The Zimmerman Center for Heritage is located at:
1706 Long Level Rd
Wrightsville, PA 17368
Zimmerman Center for Heritage

The Zimmerman Center is the trail's gateway to the Susquehanna River and Native Lands Park, the site of the last Susquehannock village.

Upcoming Events

A calendar of upcoming events for the Captain John Smith Chesapeake National Historic Trail and its partners.

History & Culture

Discover the people, cultures, places, and events that made history here in the 1600s and beyond.
Last updated: August 27, 2021