News Release
National Park Service Issues Request for Proposals to Lease Oregon Inlet Marina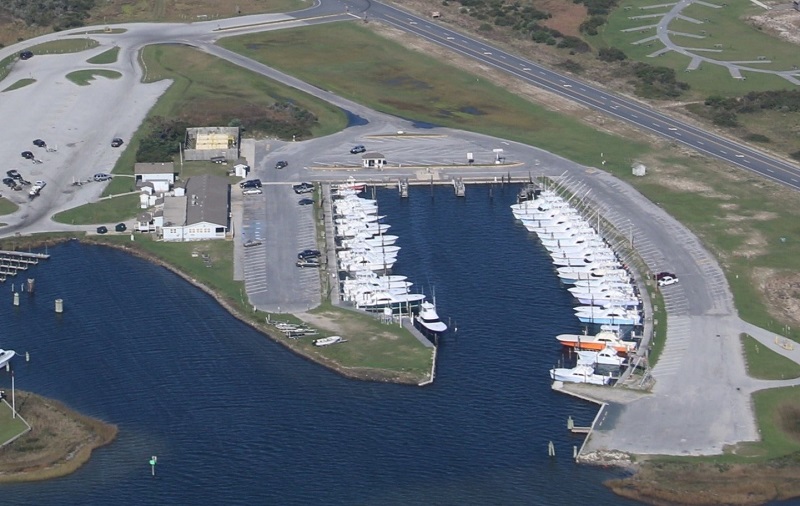 News Release Date:
June 7, 2018
Contact: Sarah Merrill, 252-475-9033
Cape Hatteras National Seashore is pleased to announce the opportunity for interested parties to submit proposals to lease Oregon Inlet Marina (currently operated as Oregon Inlet Fishing Center).
The Oregon Inlet Marina is located at 98 NC-12, Nags Head, NC, just north of the Herbert C. Bonner Bridge. It includes a 60-slip marina; seven buildings totaling 7,369 square feet; approximately 7.4 acres of associated land area; a parking lot with approximately 220 spaces; six vessel fuel pumps, one vehicle fuel pump, and associated fuel system and storage.
The National Park Service seeks a lessee for a long-term lease of Oregon Inlet Marina in order to:
Enable continued use of the property for marina slip rentals and associated services for charter fishing boats (for-hire fishing vessels), headboats, and tour boats;

Provide regular maintenance and upkeep of the marina and associated facilities; and

Undertake improvements necessary to ensure that a safe, sustainable, environmentally sound, and resilient marina bulkhead, or equivalent shoreline stabilization project, is implemented to allow for marina operations throughout the term of the lease.
The Request for Proposals, open June 7 – September 5, 2018, is available at
https://www.nps.gov/caha/getinvolved/oregon-inlet-marina-request-for-proposals.htm
.
Last updated: June 7, 2018