Jobs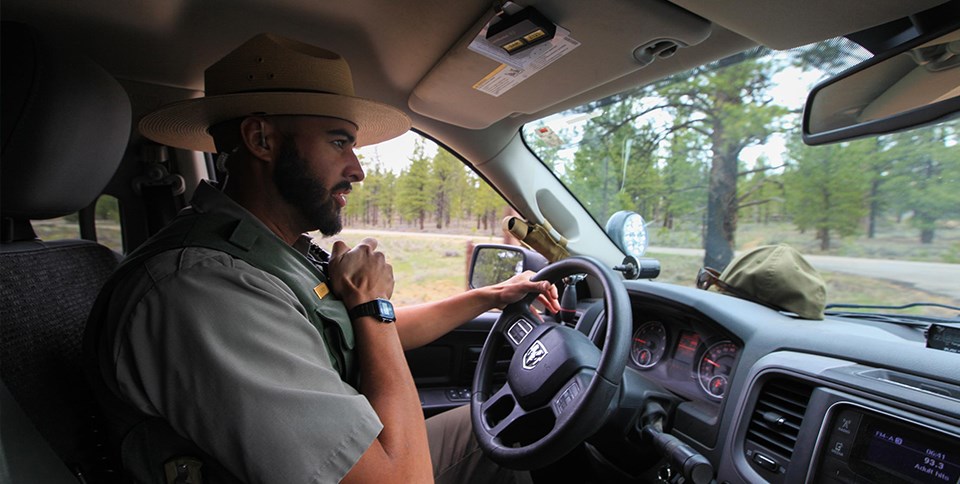 Work With Us!
A wide variety of exciting and challenging employment opportunities await you at Bryce Canyon National Park. We fill positions in many fields, including interpretation, maintenance, administration, resource management, law enforcement, and visitor services. Some jobs are office-oriented, others focus on working with the public, and many involve working outdoors. Each job performs a vital function—providing visitors an opportunity to enjoy a unique experience, while working hard to preserve natural and cultural resources for future generations.
Local Job Opportunities
In addition to those positions listed below, some positions become available specifically to people who live nearby Bryce Canyon National Park. Every Local Hire postition will require the following form: Certification of Living Contiguous to the Area be submitted as part of the application.

Check here often for job announcements and note opening and closing dates for specific listings.
Current Job Opportunities
Applications for non-local hire positions sent directly to Bryce Canyon National Park will not be considered.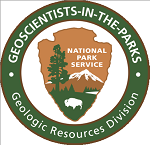 Geoscientists-in-the-Parks
The Geoscientists-in-the-Parks (GIP) program works with partners to match college students and recent graduates age 18 - 35 years old with short-term, paid, internships with the National Park Service. Participants may assist with research, synthesis of scientific literature, geologic mapping, GIS analysis, site evaluations, resource inventorying and monitoring, impact mitigation, developing brochures and informative media presentations, and educating park staff and park visitors.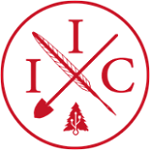 Intergovernmental Internship Cooperative
The Intergovernmental Internship Cooperative (IIC) is a partnership between Southern Utah University, various land management agencies and Native American tribes of southern Utah, northern Arizona and eastern Nevada. Together, this partnership has developed challenging internship opportunities for students from most SUU degree programs and a diversity of exciting professional fields. IIC agency partners mentor interns providing "real world" work experience that complements their academic pursuits and helps prepare students for successful careers.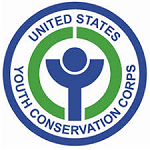 Youth Conservation Corps
The Youth Conservation Corps (YCC) program offers an opportunity for youth 15-18 years of age to experience out-of-doors work projects along with learning opportunities. Work projects include trail repair, campsite rehabilitation, construction of picnic sites, area re-vegetation, exotic weed removal, painting of fences and other tasks needed to help keep the park in great condition.
Summer programs typically run 11 weeks. Work days are normally Monday – Thursday, except the first week, which will be Tuesday – Friday due to the Memorial Day holiday the last Monday in May. Bryce Canyon does not offer a residential program, therefore all participants must live outside the park and make arrangements for daily travel to work. Hours of work are 8:00 AM – 4:30 PM. The wage is $9.25 per hour (two dollars an hour over the Federal Minimum Wage).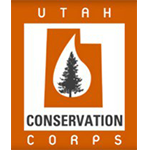 Utah Conservation Corps
UCC is an AmeriCorps program made up of members, staff, and partners dedicated to service to our community and environment. They engage in projects throughout the state of Utah that address goals relating to environmental conservation, leadership, education, and sustainability. UCC AmeriCorps members commit to a term of service that may range from 3 months to a year. Utah Conservation Corps is a program of Utah State University's Center for Civic Engagement & Service Learning.
Summer Astronomy Outreach Internship
Funded by the National Science Foundation, the Willard L. Eccles Foundation, and the Sorenson Legacy Foundation, the two selected interns will spend the summer living at Bryce Canyon and participating in park astronomy programs. These programs involve giving talks about astronomy and dark sky preservation and operating telescopes. These internship positions are specifically targeted at undergraduate students interested in teaching astronomy to the general public. This program is coordinated through the University of Utah Physics Deparment.


Last updated: April 20, 2022