Work With Us
Have you ever wanted to work in a national park? Applying for a job here is a little different from applying to work with a private employer, and we want to give you all the information you need to get ready. Read on to learn about how to structure your resume and what life is like at Bryce Canyon National Park.
About Bryce Canyon
Bryce Canyon National Park is located in southern Utah, along the eastern edge of one of the highest plateaus in North America. Ranging in elevation from 6,620 feet to 9,115 feet, the park protects a wide variety of flora and fauna, world-class night skies and vistas, and showcases one of the largest and most colorful concentrations of erosional geologic features in the world, including hoodoos, fins, windows, fluted cliffs, bridges, arches, and grottoes.
Weather
Due to its high elevation, Bryce Canyon is cool in the summer and often very snowy in the winter. Average summer temperatures range from highs in the 80s F to lows in the 40s F while winter temperatures range from highs in the 30s F to lows in the teens.
Living near Bryce Canyon
About half of Bryce Canyon's staff live within the park, and the other half live in nearby towns. The nearest towns are Bryce Canyon City, Tropic, and Panguitch. Ammenities in these towns include small grocery stores, a post office, an elementary school and high school, a hardware store, gas stations, restaurants or coffee shops, and many hotels.
A full range of shopping, medical, dental, religious, and recreational facilities are available in Cedar City (82 miles), Kanab (62 miles), and Richfield (106 miles).
Current Job Opportunities
Writing a federal resume
The resume you need in order to get a job in the National Park Service or any federal agency is different from the resume you need to get a job from a private employer.
When you apply:
Start early. Writing a federal resume takes time, and you may not have much time to submit an application before job announcements close. Make your USAJobs account well before you want to apply for a job.

Don't be afraid if your resume is long. Federal resumes are often 6 pages or longer.

Don't leave anything out. Explain all of your employment and academic experience. We are not allowed to read between the lines. If you do not take credit for what you have done, we cannot and will not make assumptions about what you have done or learned. We want to read about all of your knowledge, skills, and abilities.

Get others to explain your experience. List contacts for as many past supervisors as possible. We may contact them to learn about your experience.

Be organized. There is no required format for a federal resume. If you want to use a template, consider the free resume builder at USAJobs.gov
Check USAJobs.gov to learn more about how to apply for a federal job.
Applications for non-local hire positions sent directly to Bryce Canyon National Park will not be considered.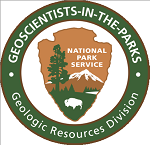 Geoscientists-in-the-Parks
The Geoscientists-in-the-Parks (GIP) program works with partners to match college students and recent graduates age 18 - 35 years old with short-term, paid, internships with the National Park Service. Participants may assist with research, synthesis of scientific literature, geologic mapping, GIS analysis, site evaluations, resource inventorying and monitoring, impact mitigation, developing brochures and informative media presentations, and educating park staff and park visitors.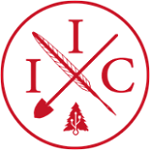 Intergovernmental Internship Cooperative
The Intergovernmental Internship Cooperative (IIC) is a partnership between Southern Utah University, various land management agencies and Native American tribes of southern Utah, northern Arizona and eastern Nevada. Together, this partnership has developed challenging internship opportunities for students from most SUU degree programs and a diversity of exciting professional fields. IIC agency partners mentor interns providing "real world" work experience that complements their academic pursuits and helps prepare students for successful careers.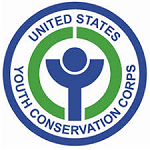 Youth Conservation Corps
The Youth Conservation Corps (YCC) program offers an opportunity for youth 15-18 years of age to experience out-of-doors work projects along with learning opportunities. Work projects include trail repair, campsite rehabilitation, construction of picnic sites, area re-vegetation, exotic weed removal, painting of fences and other tasks needed to help keep the park in great condition.
Summer programs typically run 11 weeks. Work days are normally Monday – Thursday, except the first week, which will be Tuesday – Friday due to the Memorial Day holiday the last Monday in May. Bryce Canyon does not offer a residential program, therefore all participants must live outside the park and make arrangements for daily travel to work. Hours of work are 8:00 AM – 4:30 PM. The wage is $9.25 per hour (two dollars an hour over the Federal Minimum Wage).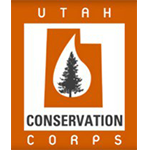 Utah Conservation Corps
UCC is an AmeriCorps program made up of members, staff, and partners dedicated to service to our community and environment. They engage in projects throughout the state of Utah that address goals relating to environmental conservation, leadership, education, and sustainability. UCC AmeriCorps members commit to a term of service that may range from 3 months to a year. Utah Conservation Corps is a program of Utah State University's Center for Civic Engagement & Service Learning.
Summer Astronomy Outreach Internship
Funded by the National Science Foundation, the Willard L. Eccles Foundation, and the Sorenson Legacy Foundation, the two selected interns will spend the summer living at Bryce Canyon and participating in park astronomy programs. These programs involve giving talks about astronomy and dark sky preservation and operating telescopes. These internship positions are specifically targeted at undergraduate students interested in teaching astronomy to the general public. This program is coordinated through the University of Utah Physics Deparment.


Last updated: November 8, 2022