Pawtucket Falls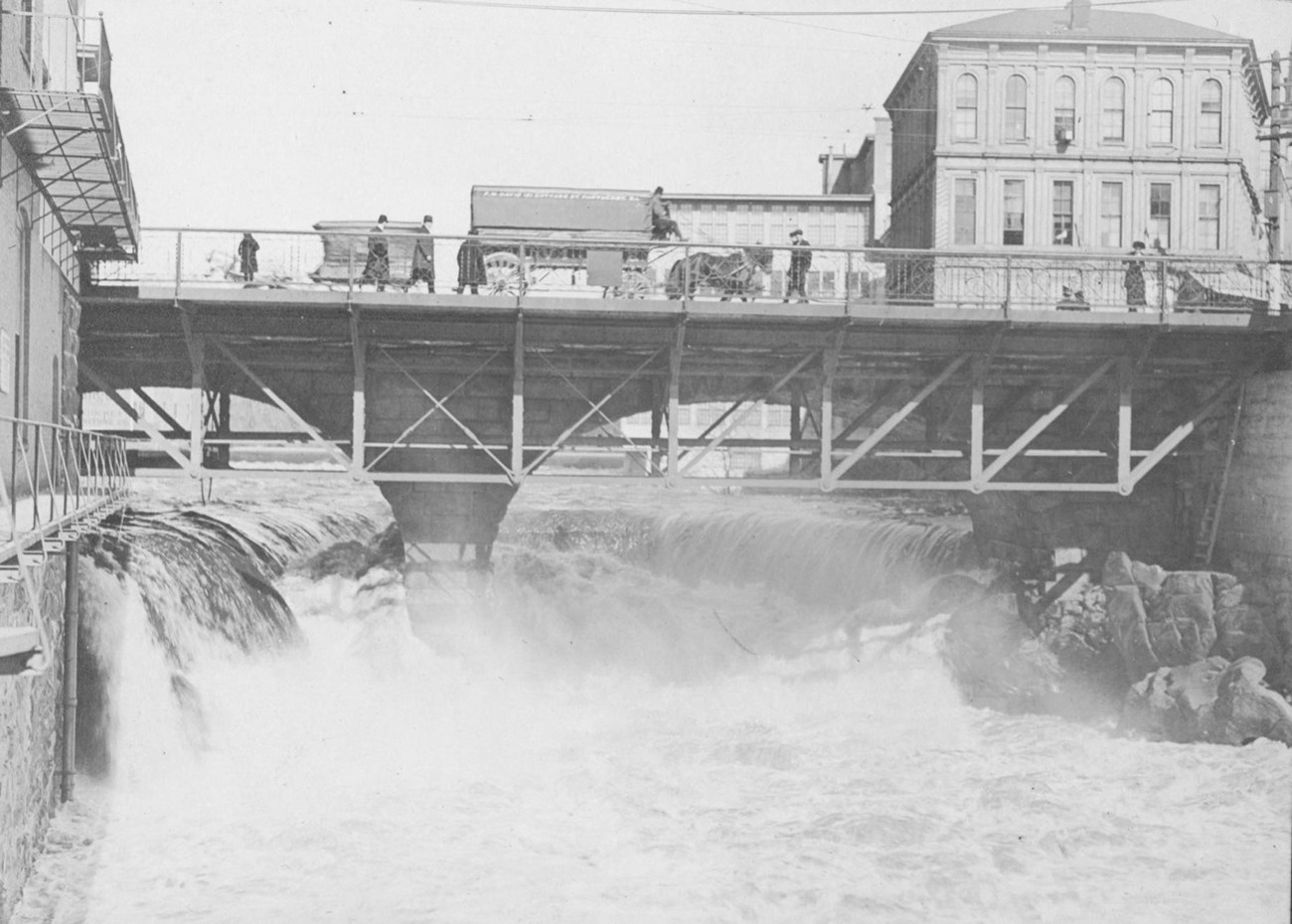 Pawtucket is an Algonquin word for "place of the falls." The Pawtucket Falls is the last waterfall on the Blackstone River. At the bottom of the falls, the freshwater Blackstone River becomes the brackish Seekonk River. Brackish water is a mix of fresh and saltwater. The tides of Narragansett Bay push salty water up to the bottom of the falls.
For centuries Native Americans crossed the river on the rocks below the falls. This spot allowed them to cross on foot from one side of Narragansett Bay to the other. Several Native American trails met at this crossing. It was also used as a fishing site.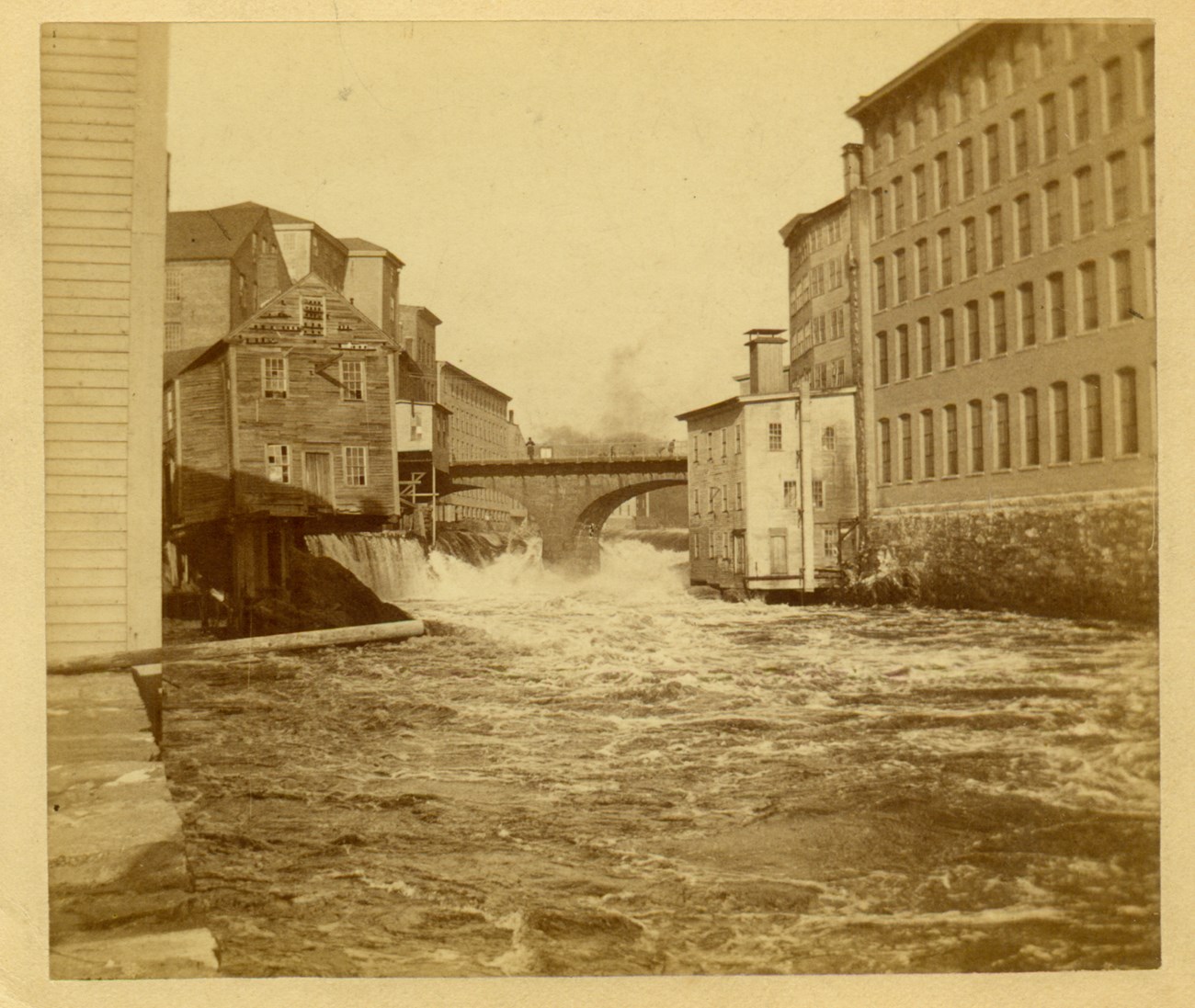 In 1671, Joseph Jenckes, Jr., built an iron forge by the falls. He used the water to power his trip hammer and blast furnace. Soon other iron workers joined him, founding the Village of Pawtucket. Pawtucket grew in the early 1700s, especially after a bridge was built over the Falls in 1713. A dam and power canals were also built. Iron works, grist mills, sawmills, oil mills, and shipyards were some of the early businesses in the area. Some of the people who came to the village were blacksmith Oziel Wilkinson, his son David, and a carpenter named Sylvanus Brown.
In the 1780s, wealthy Providence merchant Moses Brown decided he wanted to build water powered machines to make cotton thread. He rented a shop in Pawtucket to take advantage of the waterpower and the local machine makers. Also, ocean-going ships could sail up the Seekonk River to within a few hundred feet of the Falls. Those ships could bring in raw cotton and take away the finished textiles.
At first Brown's machine experiments failed, but in 1789 Samuel Slater came to work for him. Slater had worked in water powered cotton mills in England. In 1790, with Slater's knowledge and the local mechanics' skills, they built new experimental machines that did work, achieving the first water powered cotton spinning in America. Three years later, they moved the machines to the newly built Slater Mill.
People, Places and Stories
People

Learn more about the people who helped influence the industrialization of the Blackstone River Valley

Places

Learn more about the significant places situated in the Blackstone River Valley that spearheaded the American Industrial Revolution

Stories

Learn about the stories that influenced the industrialization of the Blackstone River Valley
Last updated: July 17, 2021