Moses Brown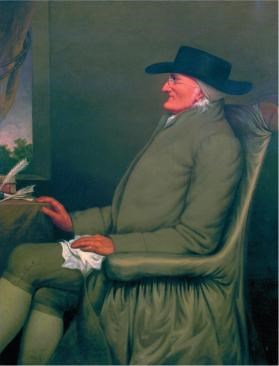 Moses Brown is one of the most important figures in America's Industrial Revolution. His wealth and business knowledge were critical to Samuel Slater's success. He was a key factor in the beginning of the industrial age.

Moses was the youngest of four brothers. His father died when he was still an infant. His uncle Obadiah Brown raised Moses. When Obadiah died in 1762, Moses and his three brothers inherited shares in their uncle's business. The brothers took part in a wide variety of merchant activities. They became very wealthy as a result of their business. Notoriously, the brothers participated in the trans-Atlantic slave trade.

Moses married his cousin Anna, and they had two children survive to adulthood. Anna died just nine years after their marriage leaving Moses with a son and daughter. It was the children's tutor, Job Scott, who convinced Moses to convert and become a member of the Society of Friends (also known as Quakers).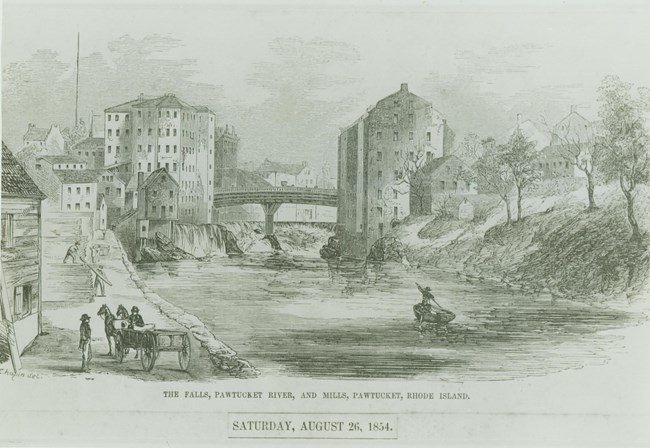 After retiring from the family business, he began experimenting with textile manufacturing. He partnered with his cousin Smith Brown and future son-in-law William Almy. They purchased land and water rights along the banks of the Pawtucket Falls. All their early attempts at production failed. In 1789, Moses hired an English immigrant named Samuel Slater. One year later, the experimental mill was finally a success.

Brown pursued other interests and hobbies for the rest of his life, while always keeping a close eye on his growing textile empire. He also became a vocal abolitionist. He helped found the Providence Society for Abolishing the Slave Trade. He was also known for helping individual slaves and free blacks with financial and legal assistance.

Moses lived to the age of 97. He outlived three wives, all three of his children, and three of his four step-children. Moses Brown is arguably one of the most important figures in initiating the American Industrial Revolution.
People, Places and Stories
People

Learn more about the people who helped influence the industrialization of the Blackstone River Valley

Places

Learn more about the significant places situated in the Blackstone River Valley that spearheaded the American Industrial Revolution

Stories

Learn about the stories that influenced the industrialization of the Blackstone River Valley
Last updated: December 14, 2021