Hopedale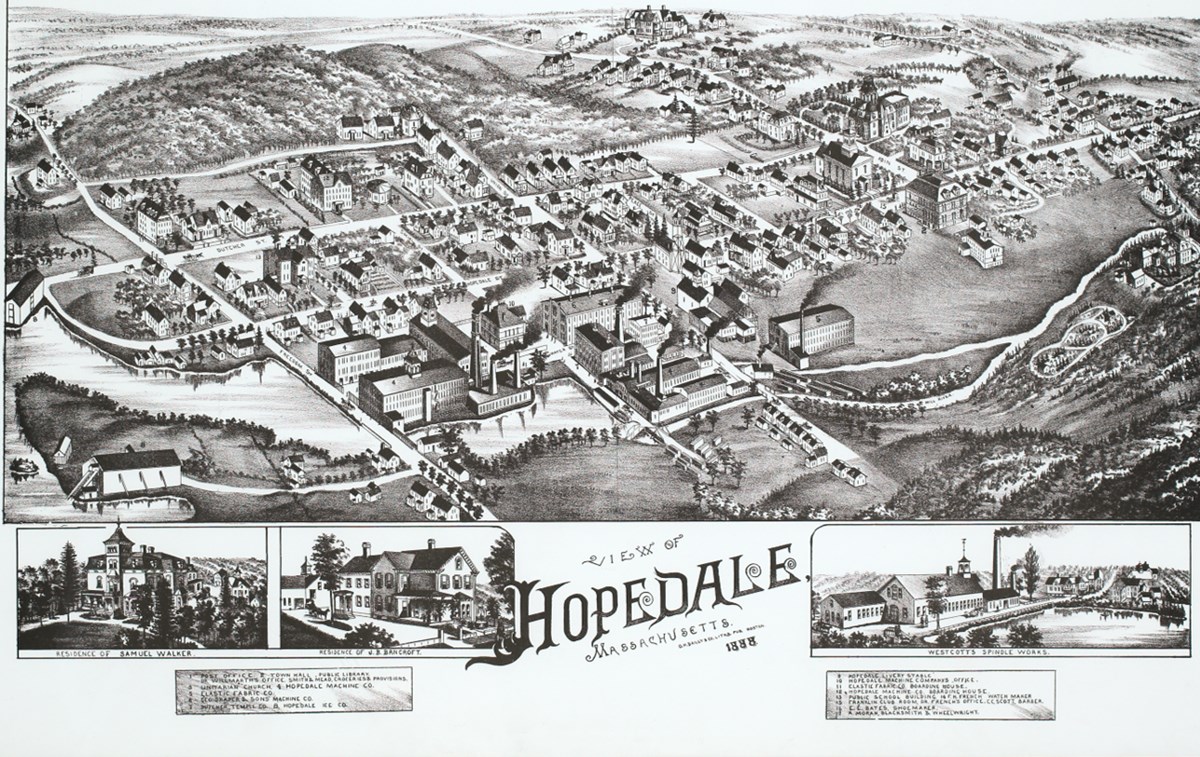 Hopedale is a place of reinvention. Over the past two centuries, this place has been transformed time and again by its residents. From a quiet rural village, to a prosperous commune, to a booming factory town, Hopedale has undergone great changes—and is in the process of transformation once again.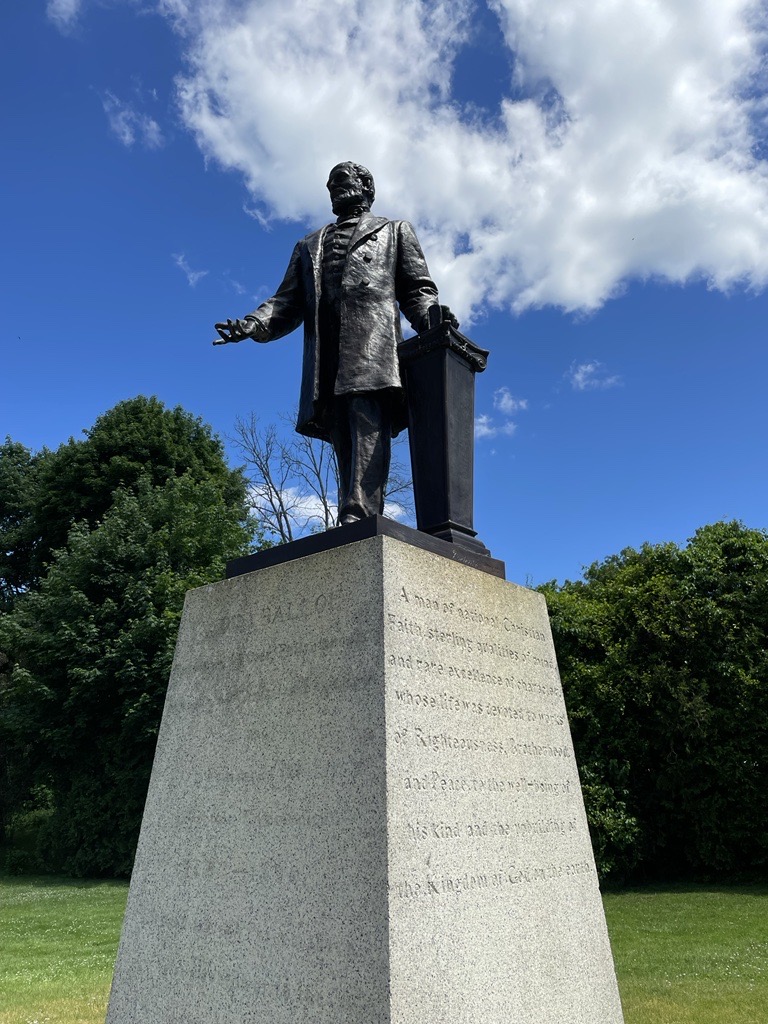 Commune Era
In March 1842, the "first religious meeting" for Fraternal Community Number One was held in an aging farmhouse. From that day forward, a group of radical Christians sought to build their own ideal society in a Dale of Hope. They were led by Reverend Adin Ballou, who believed an ideal Christian society could be created from the ground up.
On 600 acres of land, Ballou and his fellow believers made Hopedale a reality. They constructed dozens of homes, a place for worship, a school, and print shop. Industry ran under joint stock initiatives; many had their own businesses, but all worked to support the Community as a whole. "All of our residents were busy people," Ballou wrote, and "idlers and dawdlers not being encouraged or even tolerated."
Members of the Community agreed to a pledge. They sought to promote equality between the sexes, voting rights, abolition of slavery, temperance, and non-resistance.
Education was also an important part of life in the community. Abbie Ballou Heywood trained to be a teacher and resided in Hopedale. Unlike in most nearby communities, attendence at school was the norm in Hopedale. Abbie taught local children (as well as those of prominent activists). She carried on her father's legacy of furthering various social causes.
Draper Era
One of the early Community members was Ebenezer Draper. He ran a small machine shop that made parts for mechanical looms. Draper's business was very successful, and he kept buying more shares of the commune. By the early 1850s, he and his more business-minded brother, George, technically owned most of Hopedale.
George Draper urged his brother to dissolve the Community. In 1856, Ebenezer withdrew his investments. The Community could not survive without their support and backing. George was a successful businessman and inventor who had different ambitions for Hopedale. Within a few decades, the Draper Company would become the nation's leading manufacturer of looms.
At its height the Draper Corporation had over 4,000 workers. This era of prosperity did not last. The Draper family gradually sold most of their properties and by 1978, the mill was closed.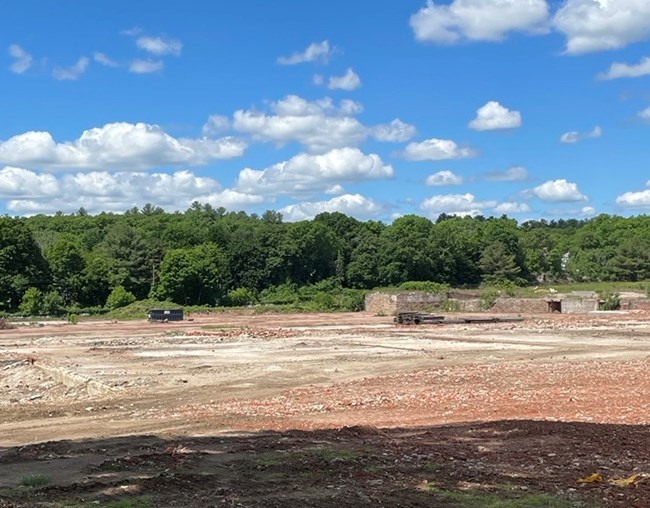 A New Hopedale
For over 100 years, the Drapers expanded their business, creating a huge presence in Hopedale. The long and large Draper complex underwent demolition starting in August 2020.
Today, there are elements of the commune era and the Draper era left imprinted on the town. The town's moral and social principles are still seen in the streets of Hopedale named Freedom, Social, Union, Peace, and Hope. A community center and other buildings still bear the name Draper.
People, Places and Stories
People

Learn more about the people who helped influence the industrialization of the Blackstone River Valley

Places

Learn more about the significant places situated in the Blackstone River Valley that spearheaded the American Industrial Revolution

Stories

Learn about the stories that influenced the industrialization of the Blackstone River Valley
Last updated: June 18, 2022