Hopedale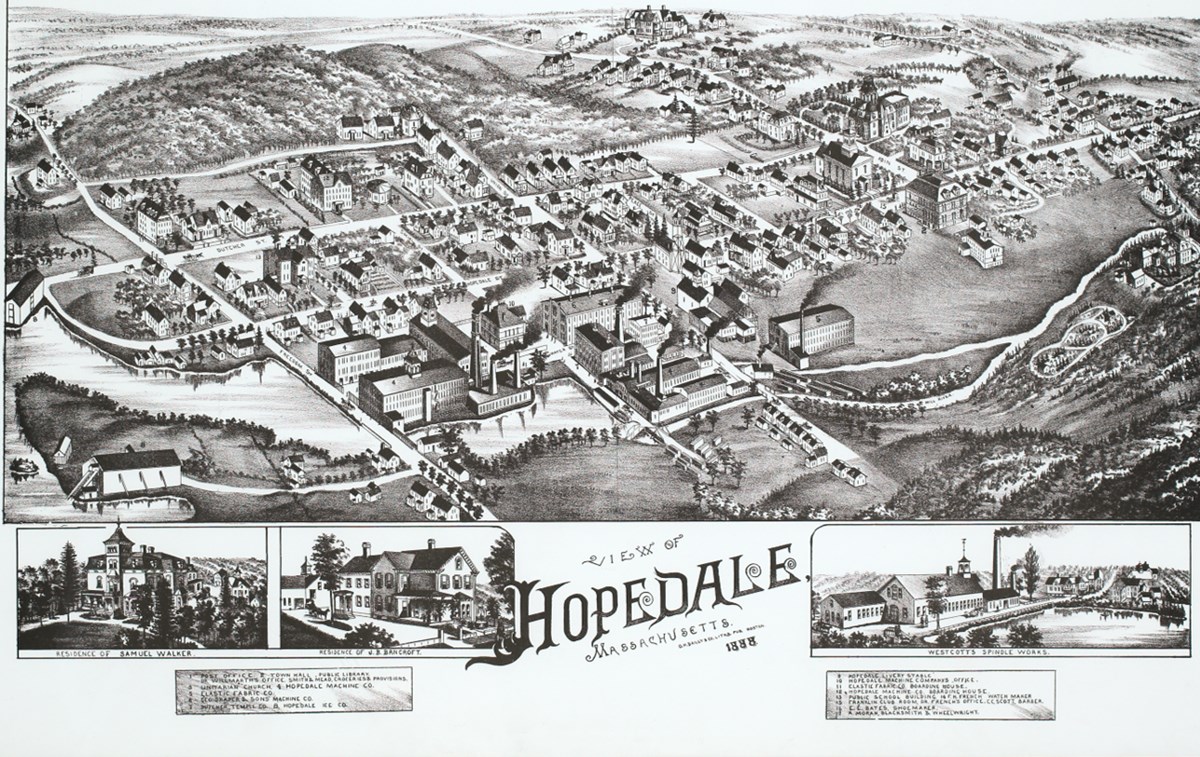 Hopedale is unique. There were two distinctive attempts to create an ideal society there. It was first founded as a commune of Practical Christians in 1841. After the commune failed, it evolved into a paternalistic mill village.
Reverend Adin Ballou believed an ideal Christian society could be created. He and forty-four followers bought a 258-acre farm along the Mill River. Ballou and his followers named their small village "Fraternal Community No. 1," believing that it would be the first of many. The citizens believed in the concepts of temperance, abolition, women's rights, Christian socialism, and non-violence.

One of the community members was Ebenezer Draper. He ran a small machine shop that made parts for mechanical looms. Draper's business was very successful, and he kept buying more shares of the commune. By 1856, he and his more business-minded brother, George, owned most of Hopedale. They decided to turn it into a mill village. This began a new era in Hopedale. George was a successful businessman and inventor. He made the Draper Company the nation's leading manufacturer of looms.
The Draper family had complete control over Hopedale for over one hundred years. They combined their great wealth with a strong social conscience. They provided jobs, built and maintained award-winning workers' houses and beautiful public buildings, and ran most aspects of life in Hopedale.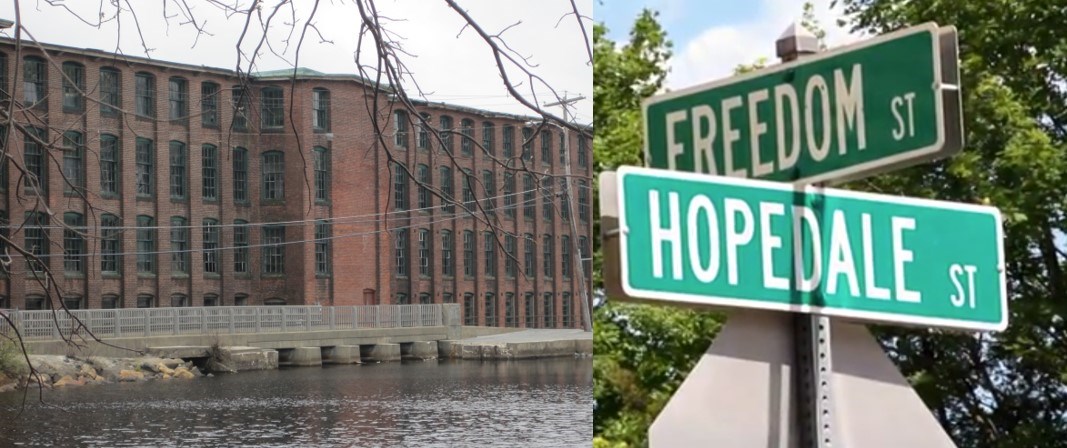 At its height the Draper Corporation had over 4,000 workers. Things changed by the 1960s though. The American textile industry was declining. The Draper family sold most of their properties. By 1978 the mill was closed.
Today, the sprawling mill lies on the edge of Hopedale like a sleeping giant. The town's moral and social principles are still seen in the streets of Hopedale — streets named Freedom, Social, Union, Peace, and Hope.
Last updated: July 17, 2021