Adin Ballou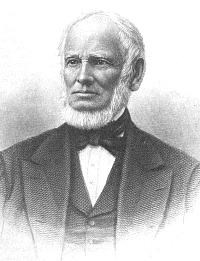 Adin Ballou is one of the most interesting figures of the Blackstone Valley. Ballou was a religious idealist. His beliefs in pacifism, socialism, and abolitionism came together in Hopedale. Ballou hoped this community would be the first of many that would change society.

Ballou was born on April 23, 1803, on a small farm in Cumberland, Rhode Island. He became a Universalist Minister. After his first wife died in 1829 after giving birth to a daughter, Ballou fell seriously ill. A young woman named Lucy Hunter nursed him back to health. Shortly after his sickness, he married Lucy. Lucy remained his wife and companion for the rest of his life.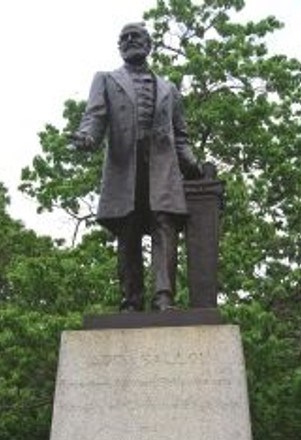 By 1841, Ballou was convinced his ideas could reshape society. He and forty-four followers purchased a 258-acre farm along the Mill River. They named their community "Fraternal Community Number 1." They believed their experiment was the first of many more to follow. Their commune was based upon the ideals of Practical Christianity. They thought that society should be remade on the principals of Christianity. Community members believed in temperance, abolitionism, women's rights, socialism, and non-violence.

Ballou's dream failed in 1856. Commune member Ebenezer Draper and his brother George held most of the shares in Hopedale. The brothers converted the village from a commune to a mill village. Ballou remained as Hopedale's minister. The village continued to be a place of progressive thought and action.

In 1880, Ballou retired from being the minister in Hopedale. He published a history of the local area in 1882. He died in 1890 at the age of 87. Ballou's legacy remains in the street names of Hopedale - "Peace," "Hope," "Freedom," and "Union." It is not difficult to see what Ballou stood for. A statue of Ballou is located in Adin Ballou Park in Hopedale, Massachusetts.
People, Places and Stories
People

Learn more about the people who helped influence the industrialization of the Blackstone River Valley

Places

Learn more about the significant places situated in the Blackstone River Valley that spearheaded the American Industrial Revolution

Stories

Learn about the stories that influenced the industrialization of the Blackstone River Valley
Last updated: December 14, 2021