Getting Around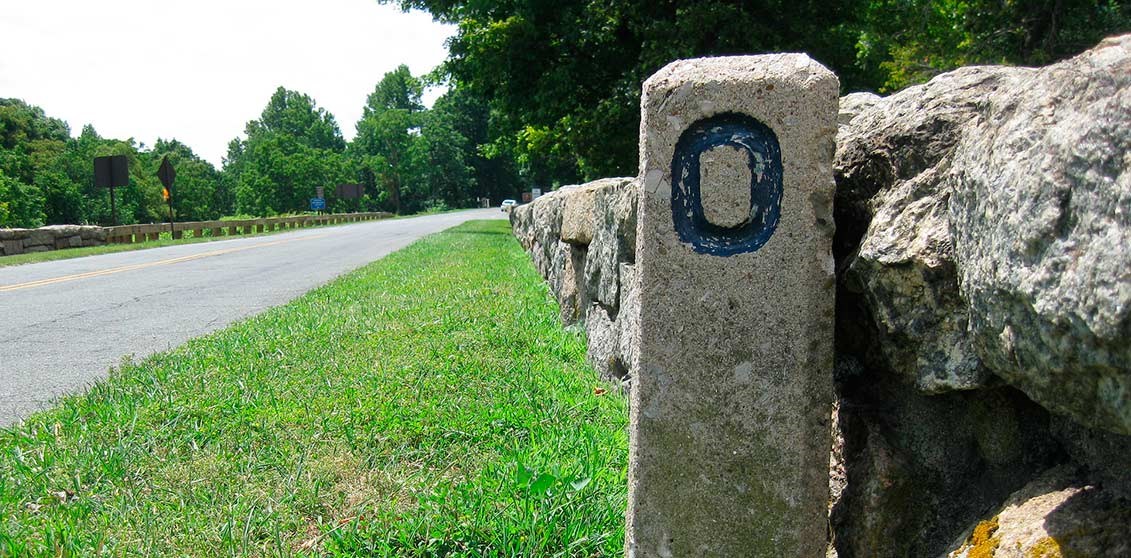 The parkway is marked every mile by concrete mileposts beginning at MP 0 near Shenandoah National Park and ending at MP 469 at Great Smoky Mountains National Park. The speed limit on the parkway is 45 mph unless posted otherwise. The winding nature of the parkway and changes in elevation mean that large recreational vehicles will need to allow for some extra time. Personal vehicles, motorcycles, tour buses and bicycles are allowed. Commercial traffic or activity is not permitted.
Traffic is heaviest in June, July, August and October, especially on weekends and holidays. Plan on extra time during the busy season or, if possible, plan to travel during the weekdays.
During the winter, sections of the parkway may be closed due to ice and snow. "An open parkway is a safe parkway" has always been our guiding principle, so thawing and refreezing on bridges or in shaded curves may keep some sections closed for extended periods in the winter.
To learn more about how to get around safely, see our Directions page and our Driving Safety page.
The Blue Ridge Parkway's iconic milepost markers are the perfect tool for wayfinding during a parkway journey. Learn more about this handy tool in this short video.

Duration:

1 minute, 26 seconds


Last updated: June 1, 2021