Research in the Big Thicket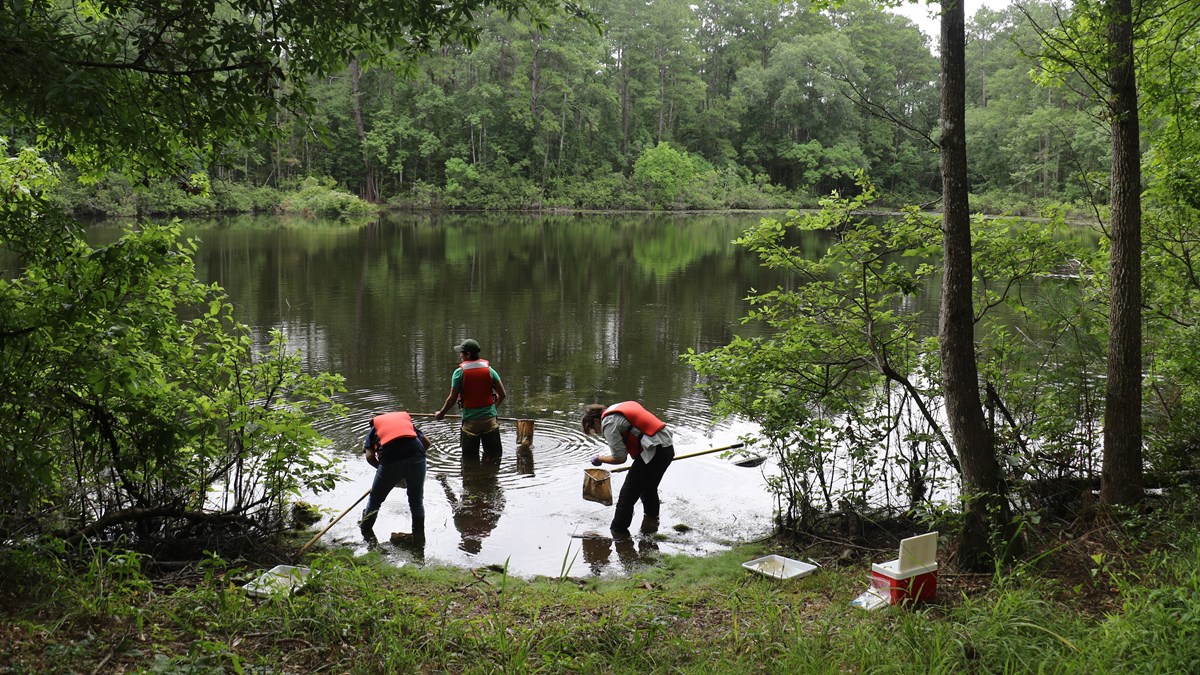 One of the most notable aspects of the Big Thicket region is its biodiversity - the amazing array of species found here that truly demonstrates that it is the biological crossroads of North America. As noted in the "Animal" and "Plant" pages, this area is home to a wonderful array of vertebrate and vascular plant species unmatched by few places on Earth. However, they represent only a fraction of the diversity of life in the preserve. With the creation of the preserve in 1974, it soon became a research wonderland for those wanting to document new species and unmatched biological diversity. Studies documenting such things as nearly 1,800 species of insects just in the Lepidoptera family (butterflies, moths, and skippers) only fueled the flames for more researchers to study the Big Thicket. In 2006, efforts began on an All-Taxa Biological Inventory (ATBI). With the assistance of the Big Thicket Association, who seek and obtain grant funding, enlist other partners and new researchers, and who help coordinate the research and synthesis of data, an in-depth ATBI inventory effort is ongoing under a program titled the "Thicket of Diversity".
Species Lists
Over the years, researchers have gathered impressive data on many taxonomic groups and ecological processes in the preserve, from species inventories of mussels and bats to the impacts of saltwater intrusion. Our NPSpecies page has a complete list of all plant and animal species found in the preserve.
Last updated: December 9, 2020