Primitive Roadside Campsites— Glenn Springs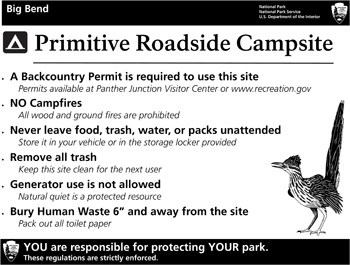 Campsite Specifics
There are two primitive roadside campsites located at Glenn Spring. They are located approximately 8.5 miles from the pavement.

Primitive roadside sites offer nice views, solitude, and a small flat gravel space to set up camp next to your vehicle. No shade, toilets, or other amenities are provided. The use of generators is prohibited in the backcountry.

Glenn Springs campsite #1 (GS-1) can accommodate 2 vehicles, NO Trailers, 8 people, NO horses.
Maximum vehicle length is 25'

4x4 is required to safely access this campsite.
Glenn Springs Campsite #2 (GS-2) can accommodate 2 vehicles*, 8 people, 4 horses.
*A trailer is considered a vehicle for site capacity

Maximum vehicle length is 25'
Directions
Glenn Spring is located 8.8 miles from the north end of the Glenn Spring Road. GS-1 is 0.2 miles along the 4x4 Black Gap Road. GS-2 is located directly along the Glenn Spring Road just south of the historic area. It takes approximately 1 hour of travel (each way) along a rough gravel road to reach these campsites from the pavement.
Road Conditions
The section of road south of the Juniper Canyon Road is extremely rough. This is a slow-going section of road. The Black Gap Road leading to GS-1 requires 4-wheel drive to negotiate. This road is NOT maintained.
Vegetation
There is no shade at these campsites. GS-2 is in the open with great views. GS-1 has surrounding vegetation that offers wind protection and privacy.
Views
There is a good view of the Chisos Mountains to the northwest. Glenn Spring is located near an early 1900s historic site, and is a fairly reliable source of water year-round. Scattered remnants of structures and a cemetery are still evident at Glenn Springs. The colorful badlands of Glenn Draw lie southeast of the historic area.
Cautions
Scattered ruins and a spring make exploring this area interesting, but beware of broken glass and metal fragments. Do not attempt Black Gap Road unless you are experienced driving in extreme road conditions and you have a high clearance, 4-wheel drive vehicle in good condition.
Remarks
Glenn Springs was the location of a candelilla wax factory and a ranch site due to the year-round presence of water. In 1916, bandits raided the site and several soldiers were murdered. After that, the site was only intermittently occupied. A cemetery (unrelated to the raid), as well as other historic structures, are located there.
Campsite Photos: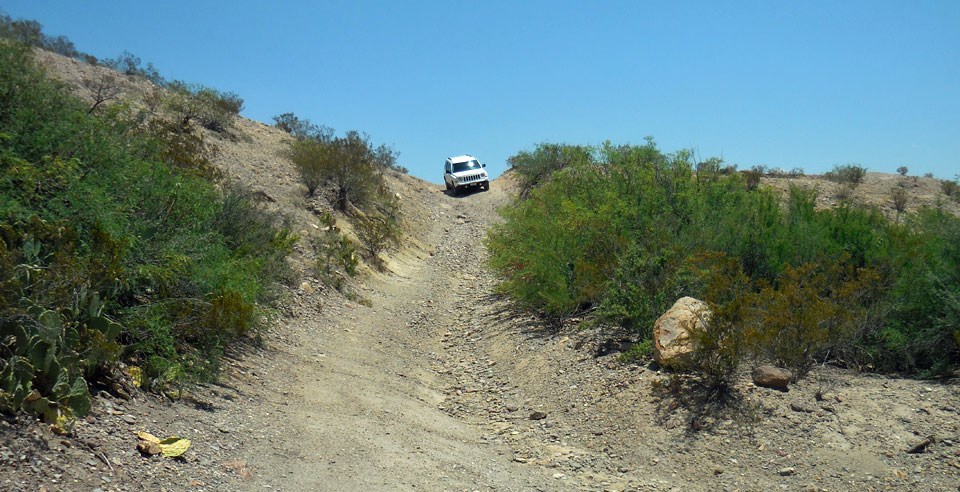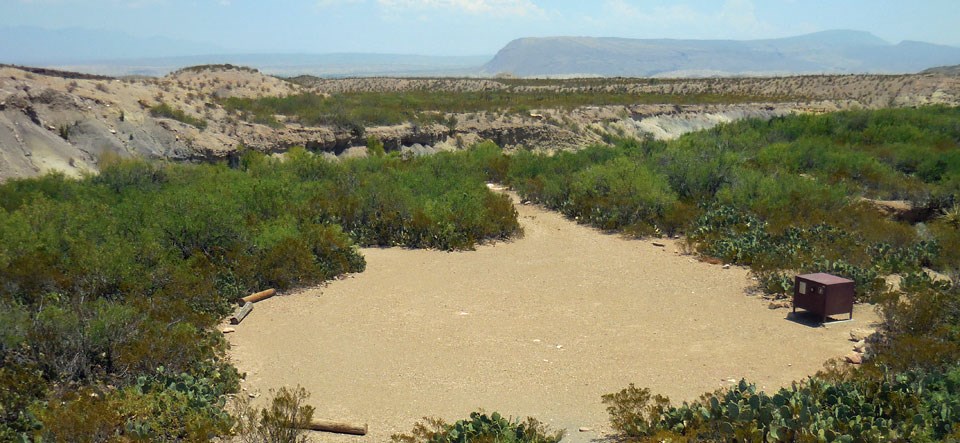 Last updated: August 28, 2020