News Release
Temporary Closures For Herbicide Application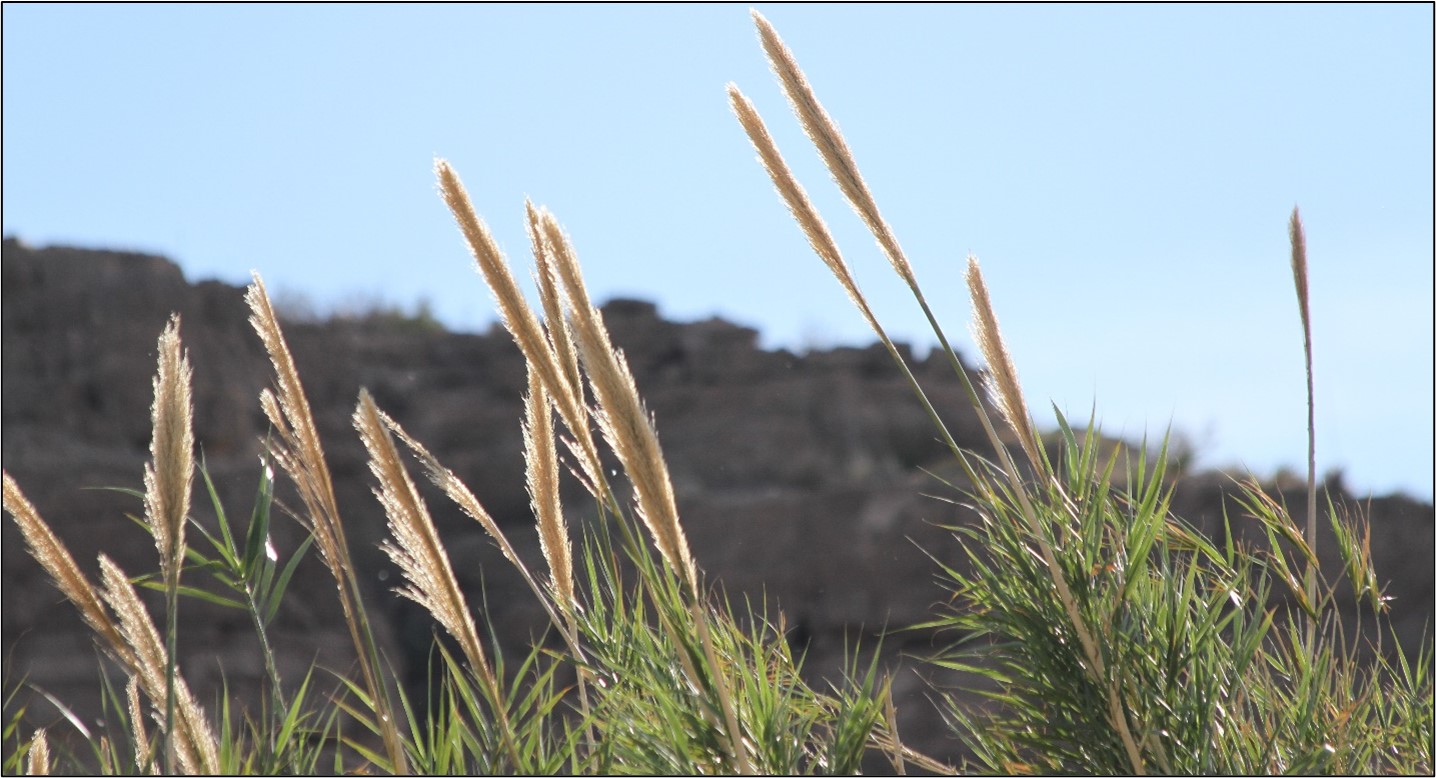 News Release Date:
May 23, 2022
Contact: Tom VandenBerg, 432-477-1107
Contact: Thomas Athens, 432-477-1145
BIG BEND NATIONAL PARK, TEXAS – From May 29 to June 2, a team of biologists and resource staff will be applying herbicide to control non-native giant cane (Arundo donax) in the Rio Grande Village area. This is a follow-up treatment to the prescribed burn in April. Using hand sprayers, the herbicide Imazapyr will be applied to all resprouts of the invasive plants post-fire. During this time, visitors will encounter a temporary closure along the river from Daniels Ranch picnic area to the Rio Grande Village Nature Trail. The boat ramp will remain open but the vegetated areas on either side of the ramp will be closed.

Giant cane is an aggressive non-native grass. Over the decades, the Rio Grande has become increasingly channelized, as invasive giant cane forms dense thickets and traps sediment. The combination of prescribed fire followed 4 -6 weeks later by herbicide application on any regrowth has proven to be an effective approach for reducing stands of giant cane in the park. Imazapyr is approved by the EPA for aquatic use. It is a systemic herbicide that moves throughout plant tissue and prevents plants from producing a necessary enzyme, which is not found in animals. Susceptible plants simply stop growing after treatment and soon die back.

With the removal of this cane, the Rio Grande can better transport sediment downstream, opening up gravel bars and wider floodplains. This in turn benefits native plants, such as willows, and wildlife, such as freshwater mussels, fish, and beaver. Removing thickets of giant cane also opens up the banks of the river for recreational use.

This temporary closure and signage will be in place for 48 hours after the herbicide is applied, after which the area will reopen to entry.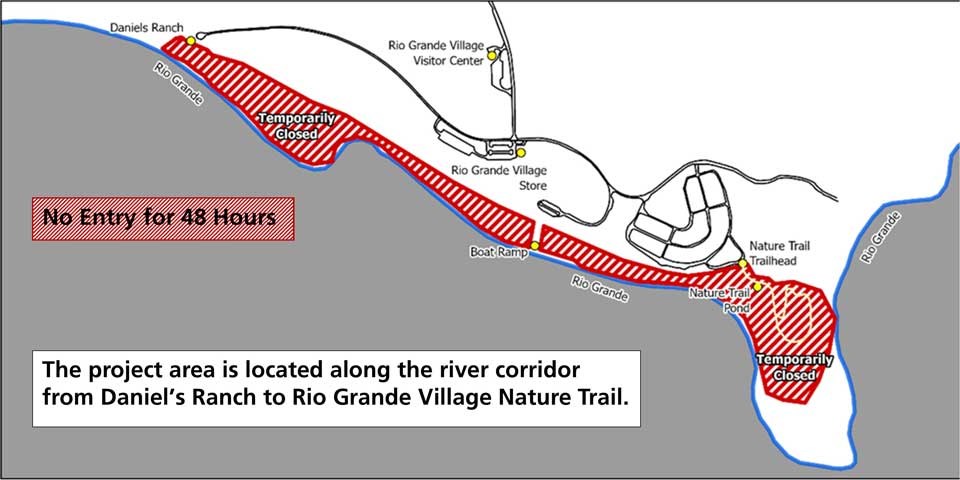 Last updated: May 31, 2022