News Release
NPS Releases Chisos Basin Water Study

News Release Date:
January 15, 2020
Contact: Larry Perez, 970-225-3585
BIG BEND NATIONAL PARK, TX – The National Park Service (NPS) recently published a report examining the implications of current and projected climate on Oak Spring, an important source of water within Big Bend National Park..
Oak Spring currently serves as the sole water source for the Chisos Basin--a hub of visitor infrastructure and services within Big Bend National Park. The area is served by an aging drinking water system dating back to the 1950s. Prior to investing in necessary infrastructure improvements, the NPS sought to examine the viability of Oak Spring in light of changing climatic conditions.
Past studies suggest that recent precipitation contributes significantly to water flow at Oak Spring, rather than the spring tapping an ancient underground water source. Given the apparent link between precipitation and spring discharge, scientists from the NPS Climate Change Response Program analyzed which strategies and investments might be best at Oak Spring given climate change projections, or whether the park should seek to develop an alternative water source for the Basin.
"It was critical for us to understand, and use, the best available science to inform our decision making," said Big Bend Superintendent Bob Krumenaker.
The results of this effort are now publicly available in the report Implications of
Climate Change for the Water Supply of the Chisos Mountains Developed Area
. The report clarifies the relationship between Oak Spring and contemporary climate conditions, and uses projected future climate to assess the long-term reliability of discharge from the spring. 
Using historical data, the report's authors confirmed Oak Spring discharge correlates with the amount of precipitation falling in the spring's recharge zone approximately two months prior. This underscores that future changes to rainfall may likely influence the reliability of Oak Spring as a water source. Using peer-reviewed climate models, the report authors developed a range of plausible future climate projections. These projections included a
"best case"
scenario, where yearly precipitation increases 25%, and a
"worst case
" scenario where annual rainfall declines by 31% over the years 2050-2080. These scenarios of changing rainfall were then examined using a statistical model to estimate changes in the future flow of Oak Spring.
The best case scenario implied Oak Spring would function as a water source similarly to past experience. The worst case scenario identified significant challenges to the use of Oak Spring as a water source, unless other management measures were taken to improve the reliability of the groundwater spring, or to significantly increase water storage to better enable the park to withstand prolonged drought periods. 
"Using the results of this study, coupled with the high cost and uncertain reliability of any alternative water sources, we're confident that we can recommit to Oak Spring," said Superintendent Krumenaker, "provided we also commit to significantly increasing water storage, reducing water loss from leakage, and over time replacing existing water infrastructure with much more efficient low-water use fixtures."
Overall, the analysis by NPS scientists, and how that analysis was used by decision makers, provides a compelling example of using science to inform large capital investment decisions, and identifying actions now that will help Big Bend National Park prepare for future climate conditions.
To download the full report, please visit:
https://irma.nps.gov/DataStore/Reference/Profile/2267489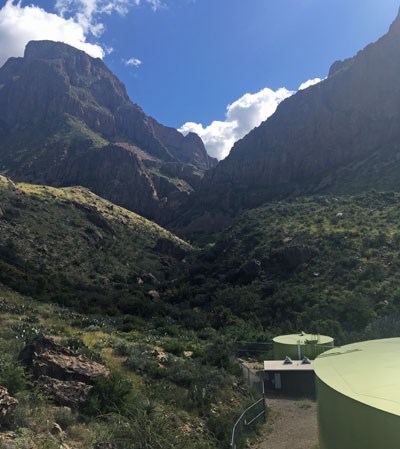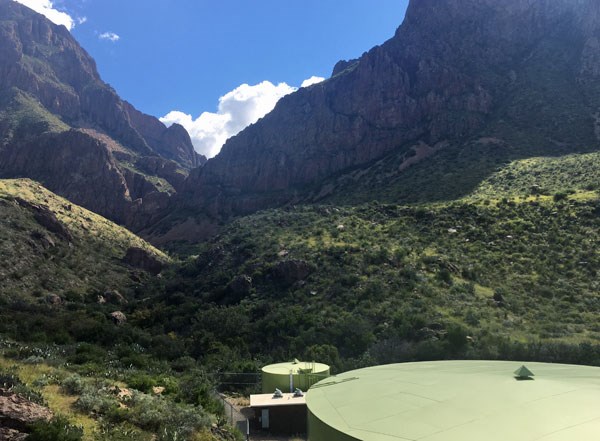 Last updated: January 16, 2020