News Release
Desert Bighorn and Aoudad Survey to Begin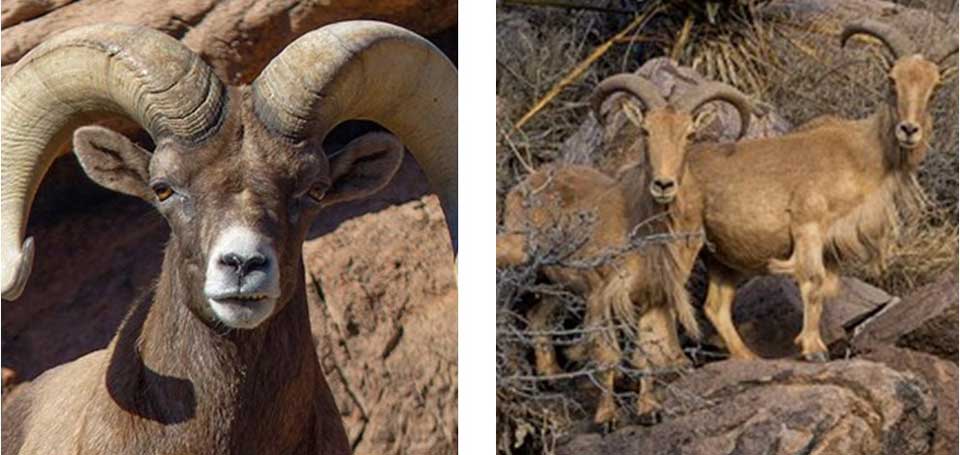 News Release Date:
October 6, 2022
Contact: Tom VandenBerg, 432-477-1107
Contact: Thomas Athens, 432-477-1145
BIG BEND NATIONAL PARK, TEXAS – During the week of October 10th, the National Park Service (NPS) will continue with measures to protect desert bighorn sheep in Big Bend National Park, which includes reducing the population of non-native aoudad (Barbary sheep). 

Beginning on October 11, the NPS will partner with Texas Parks and Wildlife Department (TPWD) to survey for native bighorn and to remove invasive Barbary sheep using helicopters and staff trained in aerial shooting operations. The remote Deadhorse Mountains and surrounding areas, including the Dagger Flat Road and Old Ore Road (see map) will be closed to entry. Closure areas will reopen once the surveys are completed, so please follow posted closure signs for trailheads and roads.

UPDATE: Oct 11, 2020.
The survey and Aoudad control efforts have concluded.

Barbary sheep are native to the dry mountains of Northern Africa, but now thrive within the rugged landscape of West Texas. Over the last 30 years, Barbary sheep have established a foothold within the park and have increased significantly in recent years. Hundreds now roam the area, but the park is home to only a tiny population of native desert bighorn sheep. 

Barbary sheep occupy the same habitats as native bighorn and negatively impact the natural ecology of the park. Large groups of aoudad can prevent desert bighorn from accessing water, threaten biodiversity, and impair park visitors' ability to experience natural conditions and scenery. 

This effort is part of Big Bend's long-term, integrated approach to control exotic animals and protect park resources. Management of aoudad is in keeping with the Big Bend Exotic Animal Management Plan and Environmental Assessment, finalized in June, 2018. 

For more information on the ongoing efforts of the State of Texas to support native bighorn sheep and remove non-native aoudad, please contact the TPWD Press Office at (512) 389-8030 or news@tpwd.texas.gov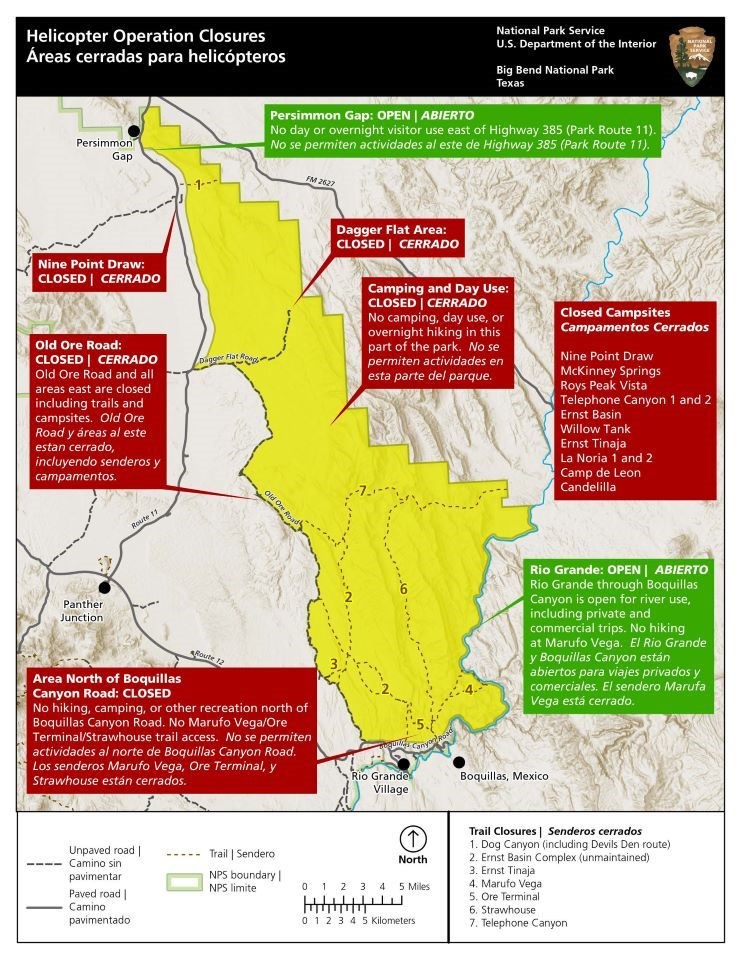 Wildlife

Big Bend is one of the most biologically diverse arid regions in the world.

Beautiful, Diverse, and Wild

Nature

Delve into the park's flora and fauna, geology, ecosystems, and other natural features.

Geology, History & Diverse Wildlife

Learn About Your Park

Nature, History, Plants, Geology, Fossils, Birds, and more! What's So Special About Big Bend?
Last updated: October 11, 2022