News Release
Big Bend Seeks Expressions of Interest in Adaptive Reuse of Historic Building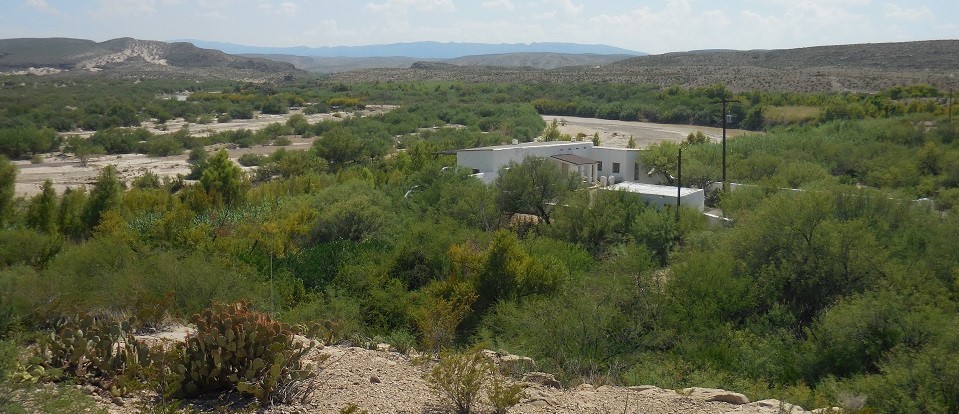 News Release Date:
September 5, 2018
Contact: Tom VandenBerg, 432-477-1107
The National Park Service issues a Request for Expressions of Interest (RFEI) concerning the adaptive reuse of the historic Barker Lodge located on the Rio Grande River in Big Bend National Park through a lease with the National Park Service. This RFEI is issued solely for information and planning purposes and does not constitute a Request for Proposal (RFP) or a promise to issue a RFP in the future.
Big Bend National Park preserves a large area of the Chihuahuan Desert, encompassing spectacular wilderness character, scenic values, natural dark skies and the biological and geological diversity of the Big Bend area, including the Chisos Mountains and the Rio Grande and its canyons. The NPS is open to ideas of what the historic building could be used for under a lease, as long as it supports the purpose and mission of Big Bend National Park. The RFEI describes prohibited uses. NPS is seeking both short- and long-term lease options.
Learn more about this opportunity
Details on the building, how to submit, etc. 
FedBizOpps.gov
The NPS asks interested parties to provide expressions of interest regarding the adaptive reuse of the Barker Lodge no later than 4:00 p.m. MT on Monday, October 29, 2018, via email to
Jennifer Parker
Chief of Concessions,
National Park Service Intermountain Region
jennifer_parker@nps.gov
Last updated: September 5, 2018