Article
StoryMap: Women and the Places of the African Diaspora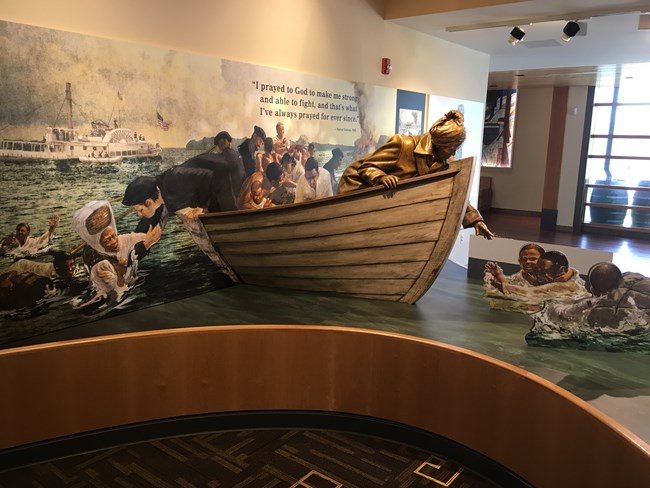 What are StoryMaps?
StoryMaps are tools for digital exploration. They focus on places while telling a story. As you use a StoryMap, you can travel from one end of the country to another (digitally of course), while viewing photographs and reading stories. StoryMaps are a great way to travel without leaving your front door!
Women and the Places of the African Diaspora
In 1619, the first Africans were forcibly brought to the British colonies in North America as part of the African Diaspora. This term refers to the dispersal of African peoples across the globe, both forced and voluntary. The StoryMap highlights the places associated with the movement of African and African American women across the United States. Spanning from New England to the western United States, this map includes places where African women emancipated themselves and formed communities. It encompasses places like Fort Monroe in Virginia, the African Burial Ground in New York, and Camp Nelson in Kentucky.
This StoryMap shares just a few places of the African Diaspora to provide a sense of how Africans and African Americans moved across the world and the country both forcibly and consensually.

The StoryMap was produced in concert with National Park Service partners, including the National Conference of State Historic Preservation Officers.
Women and the Places of the African Diaspora
---
A SlideMap combines a slideshow with an NPMap, zooming in on points in the presentation. This new feature is currently in beta testing. Please email us.
Last updated: March 31, 2023