Ouachita and Ozark Plateaus Provinces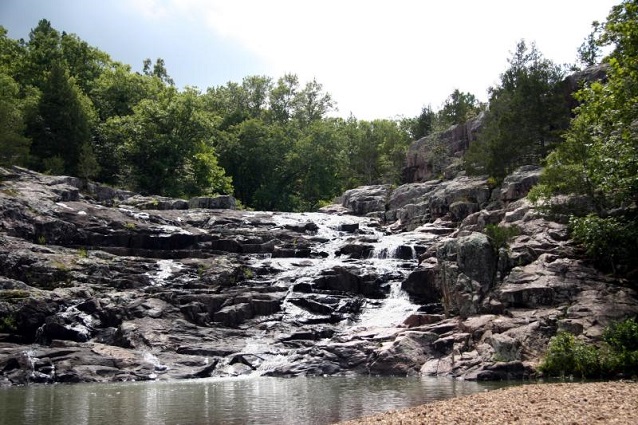 The Ozark Plateaus and the Ouachita Province are actually two physiographic provinces, related spatially and compositionally. Both regions are composed of Paleozoic sedimentary rocks. To the north, the Ozark Plateaus are formed by an asymmetrical low dome, steep on the eastern slope and shallow on the west. The rocks of the Ouachita province have been deformed and eroded to form a series of east-west trending ridges and valleys. The boundary between these provinces is marked by the Boston Mountains, a dissected plateau in the southern Ozark Plateaus; and the Arkansas Valley, a vast lowland in the north of the Ouachita Province.
Ozark Plateaus
The Ozark Plateaus are primarily limestone and dolomite, with some shale, sandstone and chert also present. In the eastern edge of the province, these sedimentary rocks have been completely eroded away, exposing Precambrian granite and porphyries. This area is collectively known as the St. Francois Mountains, although relief does not exceed 240 m (800 ft) excepting a few distinct peaks. One of these, Taum Sauk, is Missouri's tallest peak at 540 m (1,772 ft).
The province also is home to the Lake of the Ozarks, an artificial lake and popular tourist attraction, and several springs of considerable magnitude. Notable springs include Mammoth Spring and Big Spring, considered to be among the largest in the world. The area has also been mined for lead and zinc, from the minerals galena and sphalerite.
Ouachita Province
The faulting and folding of the Ouachita Province occurred at the same time as the deformation of the Appalachian Valley and Ridge, and is most like a result of the same mountain building event. The rocks of the Ouachita are dominantly sandstones, shales, and novaculite. Novaculite is a fine-grained quartz rock that is almost entirely pure silicon dioxide and is a valuable resource in whetstone production.
 Hot Springs National Park is a collection of forty-seven springs that gush up to a million gallons of mineral water a day, at an average temperature of 62 oC (143 oF). The springs are famous for their medicinal purposes and the area was designated as a national park in 1921.
 In addition to the novaculite, the Ouachita Province is also mined for coal and aluminum ore, from the mineral bauxite.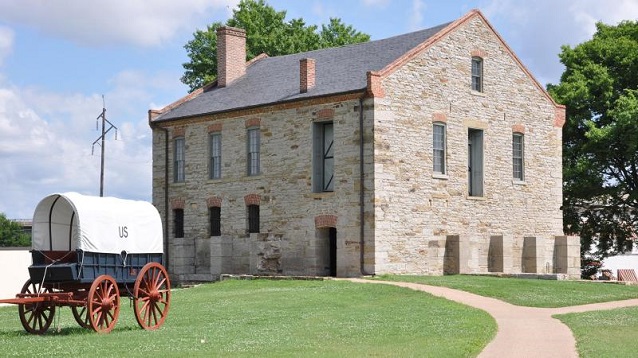 Ouachita Parks
Fort Smith National Historic Site, Arkansas & Oklahoma—[Geodiversity Atlas]  [Park Home]
Hot Springs National Park, Arkansas—[Geodiversity Atlas]  [Park Home]
Little Rock Central High School National Historic Site, Arkansas—[Geodiversity Atlas]  [Park Home]
Ozark Parks
Last updated: April 30, 2018