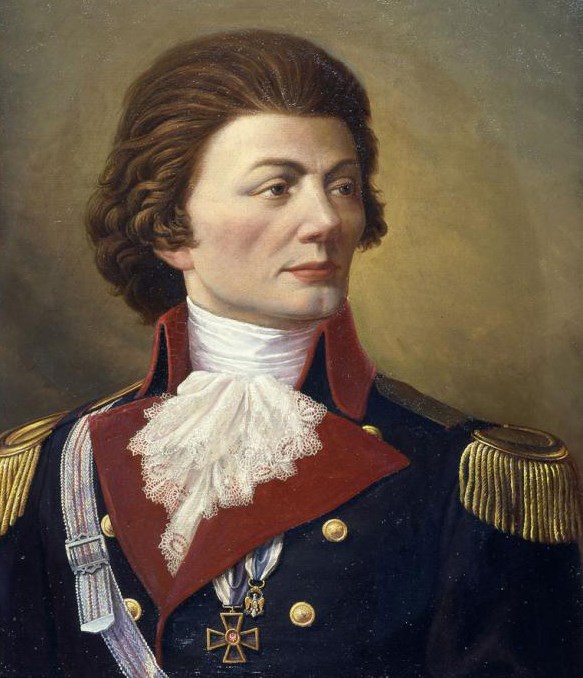 Unless you live in Kosciusko, Mississippi, or have crossed the Kosciuszko Bridge in New York City, chances are you have never come across the name Thaddeus Kościuszko as most history books on the American Revolution make little reference to him. Born Andrzej Tadeusz Bonaventura Kościuszko (1746–1817), but commonly known as Thaddeus Kościuszko (pronounced COS-CHOOS-KO), Kościuszko was a Polish patriot, general, military engineer, and revolutionary. Having fought in the American Revolutionary War, as well as in an uprising in his home country Kościuszko was known for his bravery, kindness, patriotism, likeability, and unwavering strength of character. Widely considered an engineering genius, he contributed to the American victory at Saratoga and designed the fortifications of what would later become the United States Military Academy at West Point. Kościuszko went on to participate in many southern battles with General Nathanael Greene, including the Battle of Guilford Courthouse in North Carolina, the second battle at Camden, and the battle at Ninety-Six in South Carolina. His actions in the south also contributed to the eventual surrender of British General Lord Cornwallis at Yorktown. Authorized by Congress in 1972, the Thaddeus Kościuszko National Memorial is dedicated to telling his incredible life story at the site where he lived from 1797 to 1798. It is the only U.S. national memorial dedicated to the Revolutionary War hero.
During his short stay in Philadelphia, Kościuszko received notable visitors such as Little Turtle, Chief of the Miami Nation, and Thomas Jefferson, then Vice President of the United States. A close friendship developed between Kościuszko and Jefferson, eventually leading to Jefferson helping Kościuszko develop his last will and testament Ever true to his core beliefs, the general requested that following his death, his estate be used to free as many slaves as possible. Kościuszko trusted Jefferson so deeply, that when he made plans to slip out of the country unnoticed, Jefferson was the only person he confided in. Their friendship continued through correspondence until Kościuszko's death in 1817, Jefferson describing him "as pure a son of liberty, as I have ever known…"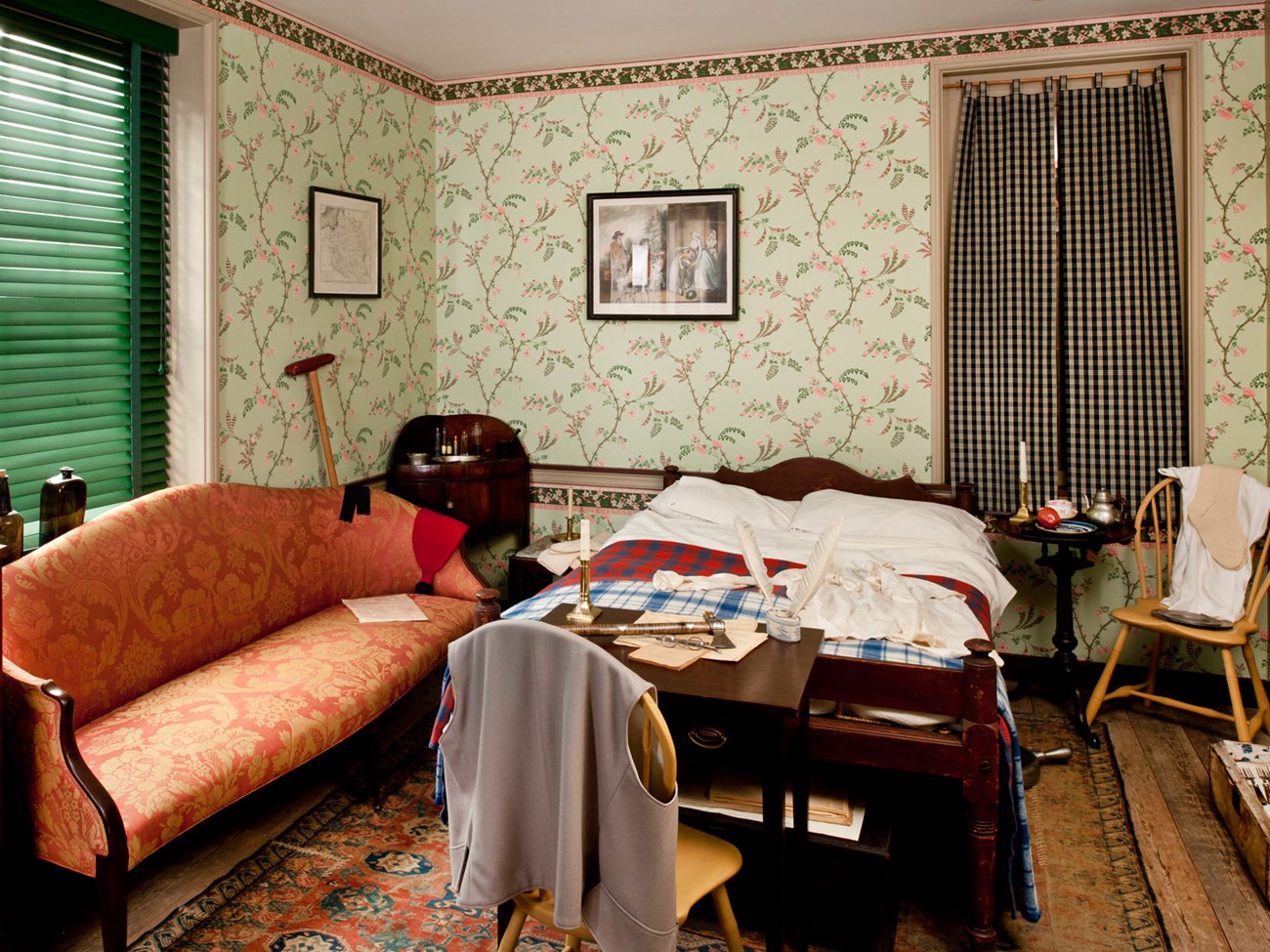 Located six blocks from Independence National Historical Park, and just a few blocks away from Philadelphia's famed South Street, the Kościuszko National Memorial is the smallest unit of the National Park Service, covering just .02 acres. Visitors can watch the movie on his life, view the recreated bedchamber that Kościuszko called home, and explore artifacts associated with him. From April to October, the site's exhibits are open to viewing from noon to 4 pm on Saturdays and Sundays, with the national memorial closing for the season from November through March.
Across from the memorial is historic Saint Peter's Episcopal Church and burial ground. Most of the church remains as it was in the eighteenth century. Notable interments in the burial ground include famed artist Charles Willson Peale, naval hero Commodore Stephen Decatur, Vice President George M. Dallas, and Colonel John Nixon, the man who read the Declaration of Independence for the first time in public in Independence Square in 1776. Mrs. Ann Relf, Kościuszko's landlord, is also buried at the site.
Whether you have a love for history, or just want to say you have visited the country's smallest national park, you will leave a visit to the Thaddeus Kościuszko National Memorial with a great appreciation for Kościuszko's life and contributions around the world.