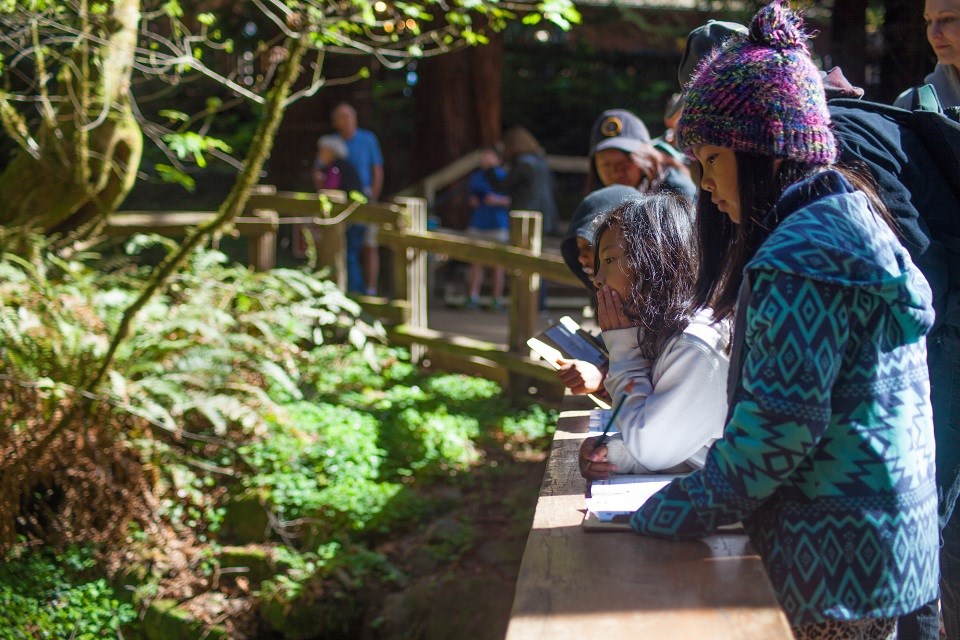 Walk among ancient giants in an old-growth forest of redwoods in the San Francisco Bay area. Tucked in one of the nation's largest urban areas is
Muir Woods National Monument
.
Redwoods are the tallest
trees
on Earth. The tallest redwood at Muir Woods is 258 feet tall. That's the height of a six-foot person stacked head to toe 43 times. Redwood roots only go down 10
–
13 feet but extend sideways up to 100 feet. Redwoods interlace their wide root systems with the roots of other redwoods. In this way, the trees hold each other up. When trees fall, they become new homes as nurse logs for moss, ferns, and lichen.