National Park Getaway: Grant-Kohrs National Historic Site
By Julie Croglio, Chief of Interpretation and Education, Grant-Kohrs Ranch National Historic Site
Wide open spaces, the hard-working cowboy, his spirited cow pony, and vast herds of cattle are among the strongest symbols of the American West. Once headquarters of a 10-million-acre cattle empire, Grant-Kohrs Ranch National Historic Site preserves these symbols and commemorates the role of cattlemen in American history.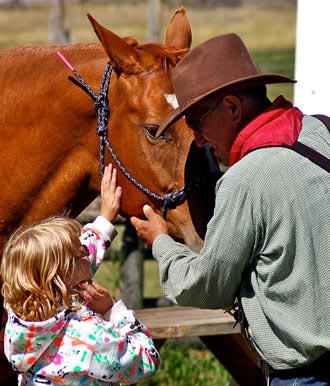 Today the main house and its original furnishings are preserved intact, along with the bunkhouse, blacksmith shop, horse barns, cattle sheds, and other outbuildings dating back to the 1860s. Cattle graze on the lush grasses of this working ranch, much as they have since the 1860s.

Each season has its unique scenery and experience. The ranch can bustle with activities or seem peaceful and quiet. No matter the time of year, the park visitor center is a great starting point. Staff will orient you to the site, fill you in on scheduled activities, sign you up for a house tour, and allow you time to shop for souvenirs from the park store.

A five-minute walk from the visitor center leads to the historic ranch area and its main house. Johnny Grant had the main house built in 1862 and used it as a trading post and headquarters for his ranching operations.
In 1866, Grant sold the house to Conrad Kohrs, who was to become known as Montana's "cattle king." Guided house tours are offered year round. Filled with original furnishings, the house is a great example of one family's success in a business that was filled with uncertainties.

If touring historic homes is not your thing, not to worry. Self-guided exhibits allow you toexplore a number of historic buildings and trails at your own pace.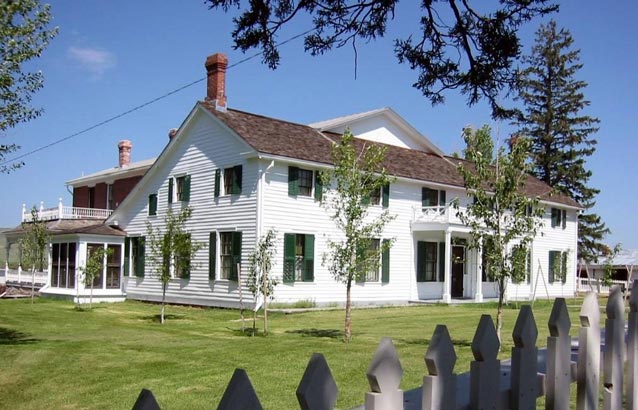 The cowboy bunkhouse, blacksmith shop, and thoroughbred barn are just a few of the buildings where you can gain a greater appreciation for the open-range era and cowboy way of life. Seven miles of walking trails (355KB pdf) take visitors across the river through park pastures and fields.

Ranger-led activities such as chuck wagon programs, cowboy talks, blacksmith demonstrations, and wagon tours are offered seasonally. For kids, there are Junior Ranger booklets, roping lessons, cowboy clothing to try on, and visits with the horses, cows and chickens.

Mid-summer marks the start of haying season. Visitors have a unique opportunity to watch historic field demonstrations using draft horses and horse-drawn haying implements. Check the calendar for events that offer exceptional opportunities to experience the sights, sounds, and smells of an operating ranch.

There's always plenty to see and do at Grant-Kohrs Ranch. Open daily except for Thanksgiving Day, December 25, and January 1, the park charges no entrance fee. For directions and more information, visit the park website.
Last updated: March 22, 2016