Outdoor Activities
This is a working ranch (not a dude ranch or petting farm) with year-round chores directed by the seasons. The ranch can bustle with activities or seem quiet. Ranger-led programs are offered seasonally. Regardless of the time of year you come, there is always an opportunity to explore the ranch on your own.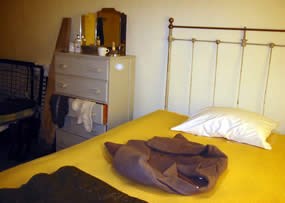 When you stop at the visitor center, pick up a park brochure. Inside the brochure you will find a self-guiding map of the ranch buildings. Walk around the historic bunkhouse and see where the cowboys lived. Check out the Thoroughbred Barn which houses the park collection of historic wagons and buggies. Take a few minutes to see the granary, draft horse barn, ice house and other historic outbuildings.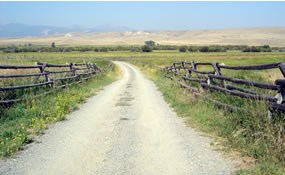 There are also a number of easy walking trails to explore. Take a walk down the nature trail that follows Cottonwood Creek to the Clark Fork River and see some excellent grassland habitat. You can follow the old Milwaukee Railroad right-of-way that will take you to a swampy area which is great for spotting aquatic birds. Or maybe you would rather head out to the far pastures to see the main herd of cattle and experience some incredible views along the way. Whichever trail you decide, it is a great opportunity to get out and stretch your legs and visit parts of the ranch that most visitors never experience.
Stop at the visitor center to get a map of the trails and to find out where the cattle are located.


Last updated: January 12, 2018