For Kids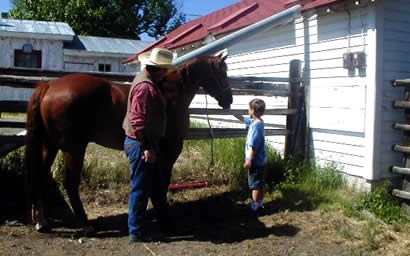 There are many things for kids to do at the ranch. During the summer months we offer a variety of ranger programs for both adults and children.
Kids are also welcome to try on cowboy clothes, read cowboy stories, practice cowboy skills by roping Woody the wooden steer, try walking on stilts, and visit the horses, cows and chickens.
Don't forget to stop at the Visitor Center and ask about our Junior Rancher program.


Last updated: February 24, 2015