National Park Getaway: Florissant Fossil Beds National Monument
By Jeff Wolin, Lead Interpreter, Florissant Fossil Beds National Monument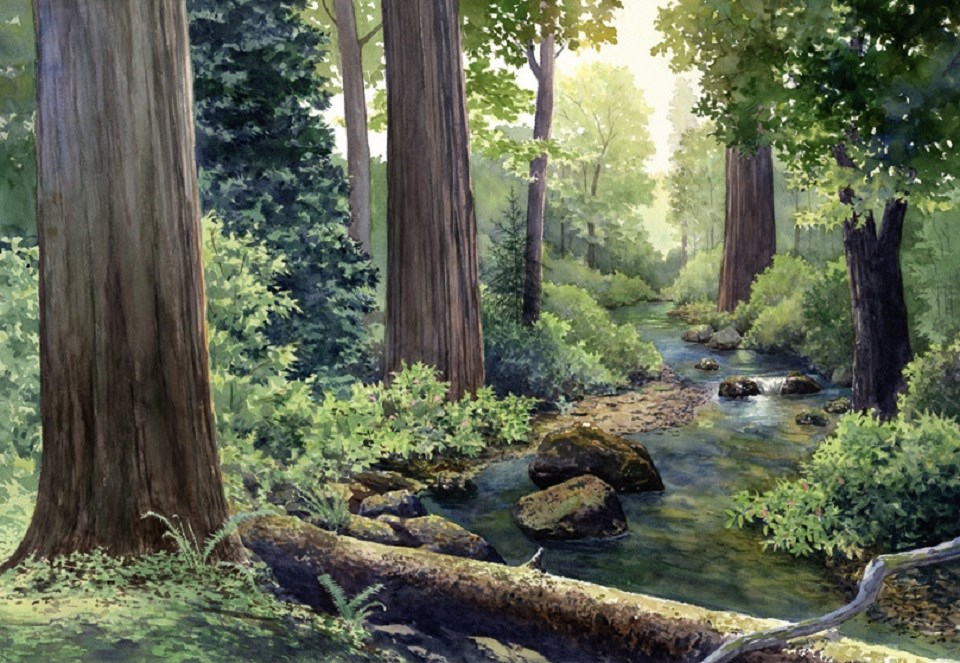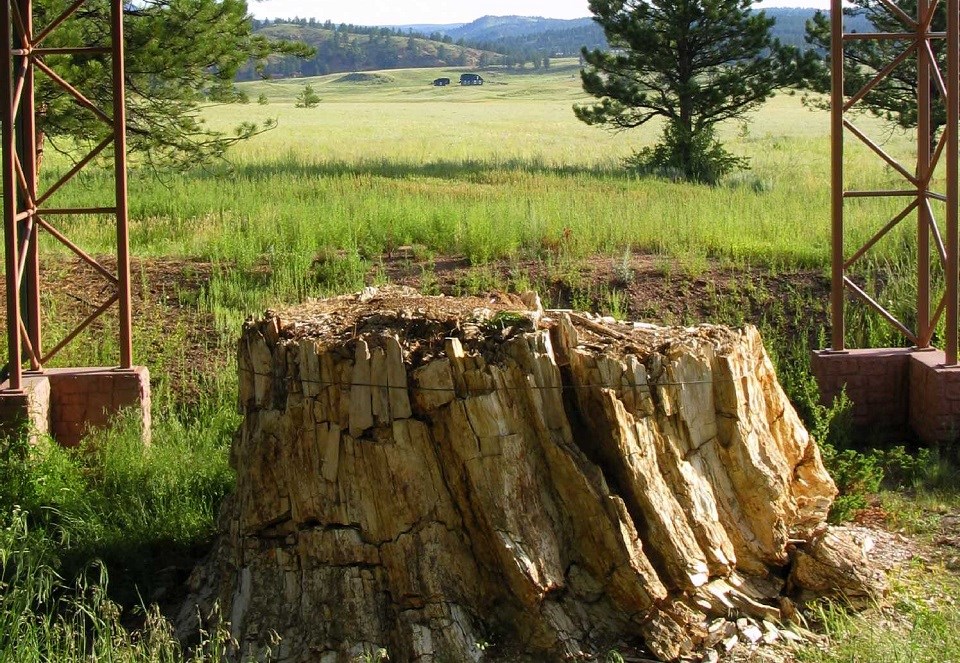 Based on the fossil record, scientists believe a warm-temperature forest once covered the landscape within the park's boundaries.
(Artwork by Karen Carr)
A massive petrified tree stump overlooking the Florissant Valley is one of the fossilized remnants of that forest today revealing how the landscape has changed overtime.
(NPS Photo)
---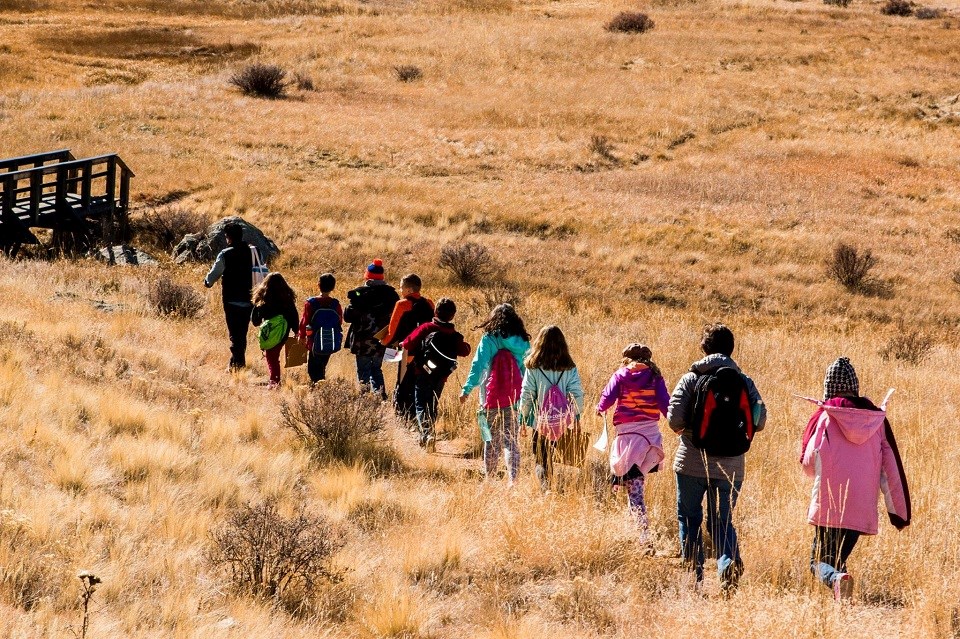 The stumps are not the only fossils to be seen here. The Florissant fossil beds have yielded nearly 1,800 different fossil species. Most of these fossils (nearly 1,500) are small, delicate, detailed insect fossils. That level of diversity of fossil insects at any one locality is extraordinarily rare in the world. Over the past 140 years, paleontologists have also found fossils of plants, mammals, fish, birds, snails, and mollusks. Even miniature three-toed horses, tse tse flies, and a massive 2,000-pound rhinoceros-looking mammal called a Brontothere that once lived here.

Someone once said, "Some fossils fuel your cars, and some fuel your imagination." The fossils of Florissant are the kind that fill us with wonder and spark our curiosity. As you stand in front of one of the biggest petrified tree stumps in the world, you might imagine being in an ancient, warm temperate forest surrounded by towering trees. The buzzing of insects is all around. A cool breeze from an ancient lake blows through your hair. In the distance, a volcano rumbles…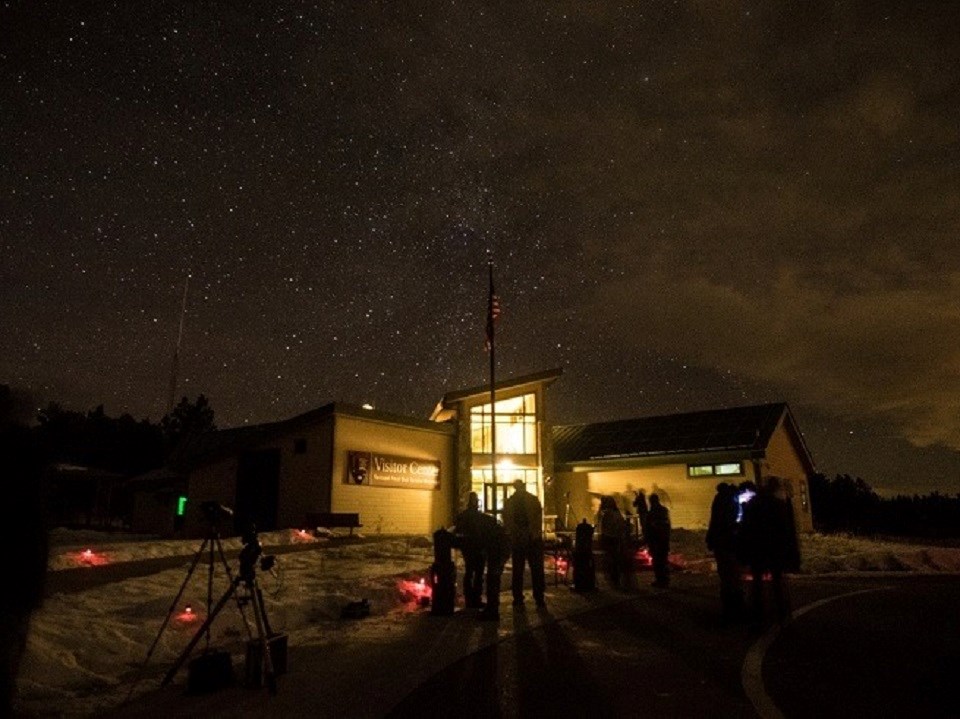 Your trip back in time, to the late Eocene (34 million years ago) is best started in the visitor center. There you will be greeted by ranger staff and receive a quick orientation to the park. The visitor center also offers the park film, interactive exhibits, and the bookstore. You can also pick up the free Junior Ranger book at the front desk and earn a badge. The visitor center is also the best place to see smaller fossils of insects, leaves, cones, and fish, which .you can't see on the trail. In the summer, the monument offers a variety of ranger-guided walks, interpretive talks, an interactive Fossil Discovery Center, night sky programs, and tours of an 1878 homestead. Beyond the fossils and ranger programs, you will also find 14 miles of fantastic hiking trails.

The summer of 2019 is an especially great time to visit as we celebrate our 50th anniversary. You can check our 50th Anniversary webpage to see ideas of how you can help celebrate.
Last updated: April 1, 2019