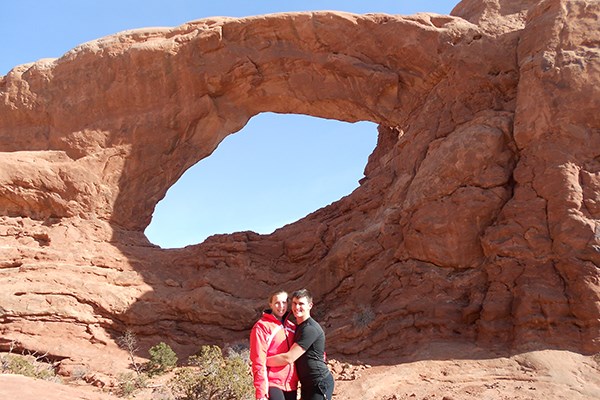 By Katie Lange, DoD News, Defense Media Activity

When you're a dual-military couple, it can be a challenge to try to find things to do together, especially when you're at separate duty stations or on deployment. For one Army couple, what started out as a simple idea to get out of the house turned into a five-year adventure.

John Gomber and Kendall Gomber, both Army Captains, are stationed together at Fort Hood, Texas, but they weren't always. In January 2012, when they were just dating, Kendall was at Fort Carson, Colorado, while John was at Fort Rucker, Alabama. As they were trying to figure out what they should do when John visited, one of them thought it would be fun to visit nearby Arches National Park.

The 29-year-olds had such a great time that they decided to do them all. And now they're about to finish the adventure, hitting up the 59th and final U.S. national park on their list. "We just wanted to spend time together and see this beautiful country we've got, and we finally found a cool way to do it," John said. The pair picked their next moves based on location and opportunities.