Article
Top Ten Tips for Visiting Big Bend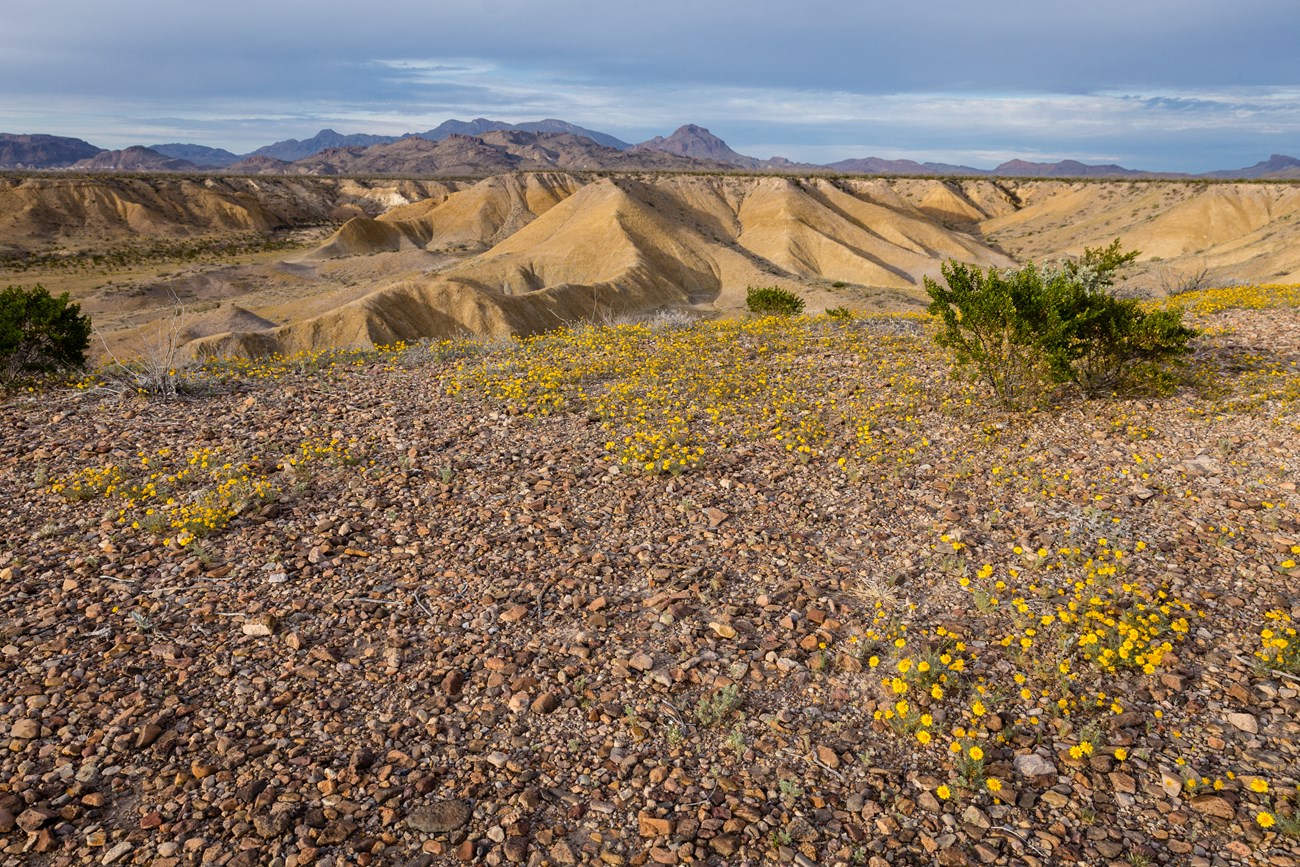 Plan like a park ranger! Use this information to ensure your trip to Big Bend is safe and enjoyable.  
For more information on visiting any of our national parks this summer, visit go.nps.gov/summer.
Big Bend is best enjoyed from late fall through early spring. Winter months bring beautiful days and pleasant temperatures. Summer months are scorching, and outdoor recreation can be uncomfortable and unsafe. In the winter, five visitor centers are open, ranger programs occur more frequently, and local outfitters offer more activities. In the summer, many of these operations are reduced. More information can be found
here
. 
Big Bend is busy! Plan ahead as much as possible. To
stay overnight in the park
, you must have a room at the Chisos Mountains Lodge, a reservation at a campground, or a permit for a primitive backcountry campsite. Campgrounds, some primitive backcountry sites, and lodge stays can be reserved online and are often booked up to six months in advance. Go to
Recreation.gov
to reserve campground and backcountry campsites. Permits for more remote primitive backcountry campsites can be aquired in person at the Panther Junction Visitor Center on a first-come, first-served basis. Be flexible. Your plans may need to change. There are many options for camping and lodging just
outside the park
.
Know what your vehicle can handle. Although most of the main highlights of Big Bend can be enjoyed from two-wheel-drive cars on paved roads, the park also features miles of more
challenging roads
. These roads typically require four-wheel-drive (not all-wheel-drive) and vehicles with at least 10 inches of clearance.
Bring more water than you think you will need. Eat and drink enough throughout your hike to replace the calories and fluid your body is using. Fluid/electrolyte loss can exceed 2 quarts per hour if you hike uphill in direct sunlight during the hottest time of the day. Even on those comfortable winter days the warm, dry desert will leave you dehydrated. One gallon per person per day is the minimum recommendation.
Taking a float 
trip
on the Rio Grande is a great way to explore Big Bend. You'll need to bring your own gear – the park does not rent equipment. If you do not have your own gear, you can work with river outfitters in the nearby towns of Study Butte and Terlingua. Once your trip is organized, come to a visitor center to obtain your river permit. Call the park to check on current river conditions as flows vary throughout the year.
In the summer, plan to hike earlier in the day and be off the trails by noon. Even if you are eating and drinking correctly you still need to avoid hiking in direct sunlight during the hottest part of the day. Temperatures in direct sunlight are 15F to 20F (9C-11C) degrees hotter than posted shade temperatures. The afternoon is an excellent time to enjoy the park's scenic drives, Fossil Discovery Exhibit, and visitor centers.
Don't rely on your cell phone! Phone and data service is spotty throughout the park, and GPS systems don't always handle the area well. Have a park map on hand.
Speaking of planning ahead, your four-legged family members may need a different plan.
Pets
are not allowed on hiking trails in Big Bend, and most of the year it is too hot to leave them in your vehicle. Leashed pets can walk where your vehicle can go - on paved and dirt roads and in campgrounds. 
Check for
current conditions
on the park's website before you come. There may be important weather, safety, or fire information to consider. Remember that groundfires and wood fires are prohibited year-round.
Day Hiking:
To protect the solitude and serenity of Big Bend's trails, groups larger than 30 persons must split up and hike different trails.

Backpacking:
An organized group or individual party may not exceed a 15 person limit.
In the Chisos Mountains: There is only one Chisos backpacking campsite that can accommodate a group this size: it may be necessary to split the group to other campsites. Groups may split into separate campsites - however the 15 person size limit per group cannot be exceeded.
In the desert: Groups over 15 people will also need to split up and backpack into separate, non-adjacent zones.
Last updated: January 14, 2022