Article
Top 10 Tips For Visiting Agate Fossil Beds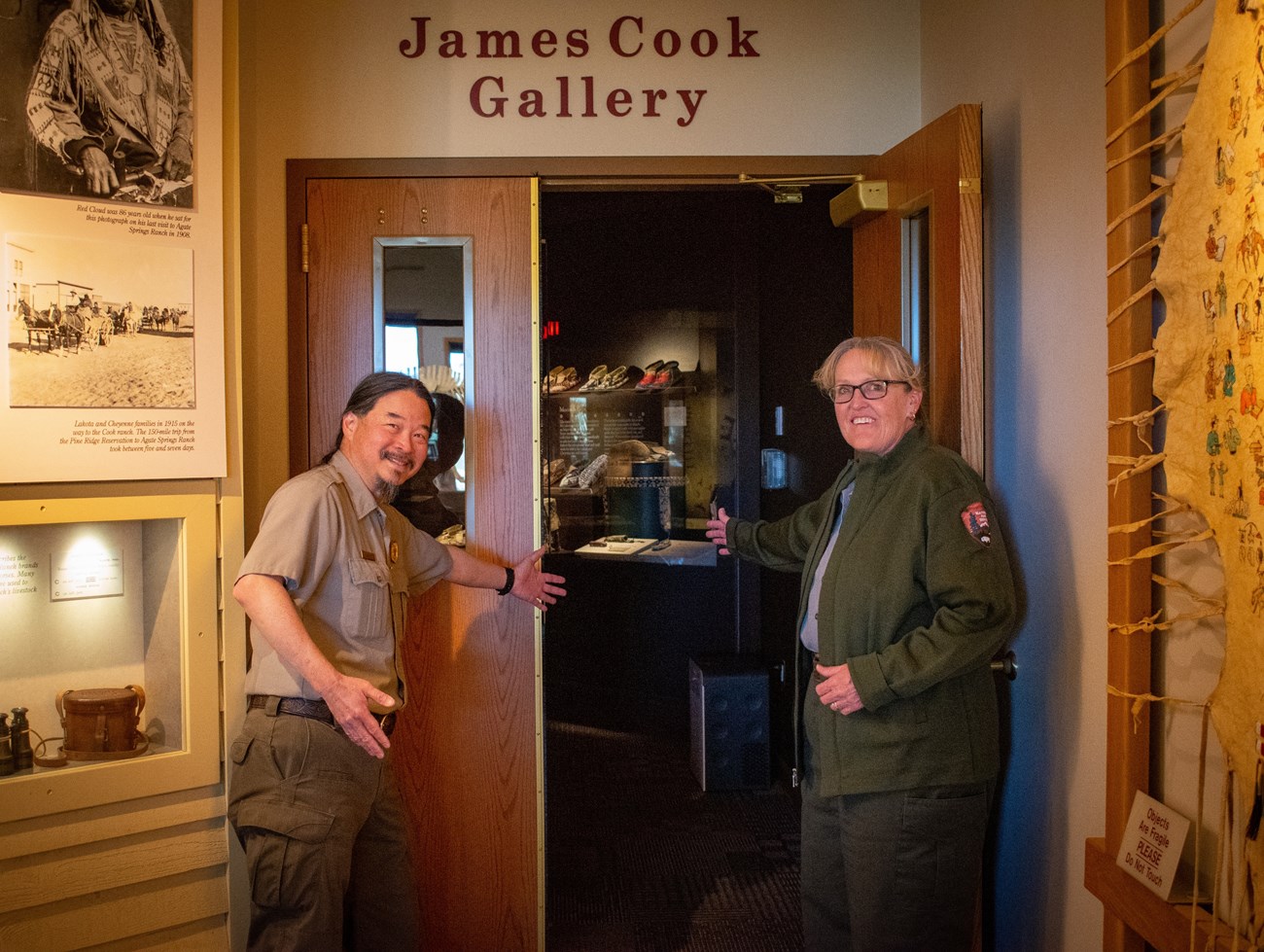 #PlanLikeAParkRanger and "know-before-you-go" when visiting any of our National Parks!
Agate Fossil Beds National Monument is a bit off the usual "parks road trip" route, but we think we're worth the detour. A little pre-planning can help make sure your visit to the Nebraska Panhandle will be safe, enjoyable, and educational!
Fuel up first – both yourself and your car. The nearest 7-day a week gasoline is 34 miles south of the monument, and there is no food available for sale at the park. Pack a lunch to enjoy in our covered picnic areas!

Stay Weather Aware. Weather on the high plains can change rapidly. During the winter, snowstorms frequently shut down the highways in the area. During the summer, thunderstorms can sneak up on you while hiking our trails. Remember: "When Thunder Roars, Go Indoors." The only lightning-safe places in the monument is the visitor center and your own fully enclosed vehicle.
Junior Rangers or Pee Wee Rangers in your party? Pick up an age-appropriate activity booklet from the visitor center. These help kids get the most out of their Agate experience, and they get a super-awesome wooden ranger badge when they're done!
Leave time for the Cook Collection. Fossils may be in our name, but our Lakota and Northern Plains Indian exhibit, comprised of gifts given to rancher James H. Cook by Chief Red Cloud of the Lakota Sioux and other Northern Plains Indian tribes is the real 'hidden gem' of the monument. This exhibit is one of the most impressive collections of Northern Plains Indian artifacts around, so leave plenty of time to enjoy it!
Watch out for snakes and ticks. Prairie rattlesnakes, bull snakes, garter snakes and racers are common in the area. The Prairie Rattler is our only venomous reptile. Stay on the trails and be careful stepping over objects that may be providing them shelter. Ticks can carry several diseases. Check for them when you're done with a hike, especially if you step into grassy or brush areas.
BARK Rangers welcome! As long as they keep their owners on a 6-foot leash. Dogs may join their humans on our trails and developed landscape areas. They must remain on leash at all times. Only service animals trained to provide a specific service to a person with a disability are allowed inside the visitor center.
Cell (non)reception, but we have free WiFi. Many cell networks don't work here in rural Sioux County. Free visitor WiFi is available in the visitor center.
Look for fossils near the trail, but take photos not fossils. You may see fossils on the ground, especially along the Fossil Hills Trail. Feel free to take a photo and examine it, but leave them where you found them. Taking home even a small fossil is a big crime.
Hydrate! You're at over 4,000 foot elevation, and in the warm summer months hiking the trails can drain you of water surprisingly fast.
Download the NPS App. Just one official app covers everything you need to know about all your parks, monuments, historic sites, and more. We're constantly adding new information. And don't worry about data coverage, you can download maps and other info in advance before you travel!
Whichever of your National Park Service locations you visit this summer, check out their Top 10 lists too! We have many more tips to make your trip the best yet at the national
Plan Like a Park Ranger
page.
Last updated: December 19, 2022