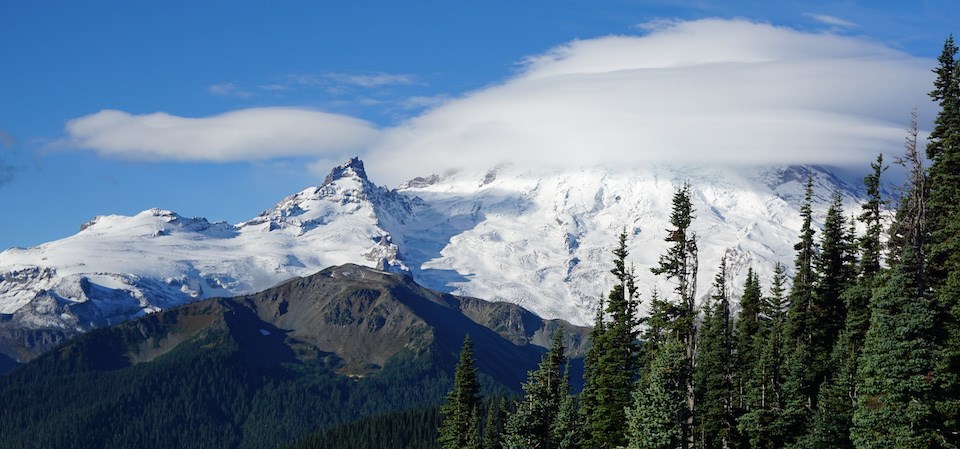 Mount Rainier National Park looks forward to welcoming you this summer. Learn how to plan like a park ranger by following our list of the top 10 things you should know before visiting the park. The summer season is expected to be BUSY, so make sure to plan ahead, recreate responsibly, and help ensure this iconic landscape may be enjoyed by future generations.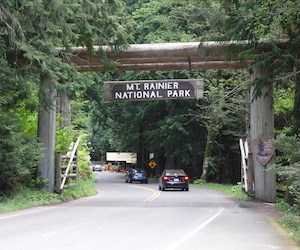 1. Know Your Destination
There are five entrances to Mount Rainier National Park. Do you know which one to use to get to where you want to go? Not every area of the park can be reached via every entrance and it can take hours to drive to different areas. GPS navigation may not take you to the right entrance or will attempt to follow the most direct route, which may not be the correct way and could lead to closed gates. Cell coverage is spotty at best inside the park. Check the Directions webpage for travel information and refer to road maps in addition to using GPS units when driving to the park.
2. Expect Company
Mount Rainier is popular! Expect traffic congestion at entrances and the main visitor areas. If you plan ahead it is still possible to get a little time and space to yourself. Visit on weekdays or come early or late in the day to minimize wait times. Many trailheads have limited parking. Have an alternate plan and destination in mind if long lines are encountered entering the park or if parking is full at your destination. Learn more tips on the avoiding summer congestion webpage.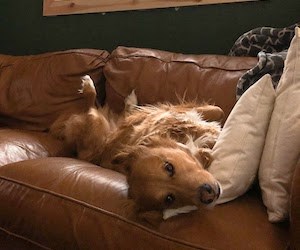 3. Protect Your Pet By Leaving Them At Home
Mount Rainier is a wild place. National parks are not always the best place for your dog. Dogs are not allowed on trails, inside buildings or amphitheaters, on snow or in park waters. Dogs cannot be left unattended and it's unsafe for them to be left in hot vehicles. There are limited options in local communities for boarding pets. The safest choice may be to leave your pet at home. For more information and suggestions for the limited options for what you can do with your pets in the park, visit the Pets webpage.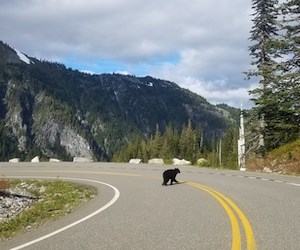 4. Take It Slow
Be vigilant while driving in the park and give wildlife a brake. All park roads have a speed limit of 35 mph unless posted otherwise. Park roads are narrow, steep, and winding with many blind curves. Maintain a safe following distance from other vehicles and stay in your lane on curves. Don't stop and block traffic to view wildlife.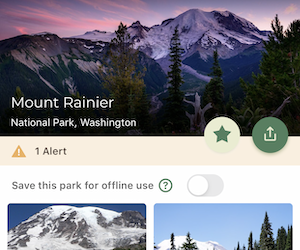 5. A Ranger In Your Phone
Download the new NPS App before arrival ing at the park for helpful planning tools and to make the most of your visit. The free app can be downloaded through the App Store and Google Play. Follow Mount Rainier on Facebook, Twitter, and Instagram for more helpful information. Save the Mount Rainier National Park section of the app before your visit so that you can use the app offline while in the park. Mount Rainier National Park has very limited cell coverage.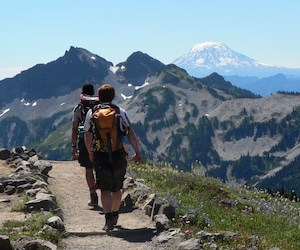 6. Play It Safe
Mount Rainier is a wilderness park filled with natural wonders and potential hazards. With over 275 miles of trails, there is a range of options to choose from with varying lengths and difficulty. Pick the right trail for you and your group. Recognize your abilities and the abilities of your group. You won't miss out on the spectacular views, wildlife sightings, and connection with nature by choosing an easier trail for your adventure. Plan ahead, pack the Ten Essentials, and have an emergency plan— even for a short day hike. Leaving an accurate itinerary with an emergency contact is a critical step for any trip in the backcountry. Even on short hikes, be prepared for changing weather. Carry food, water, and extra layers of clothing. Visit the Safety webpage for important information on wildlife, hiking in shoulder seasons, and geohazards.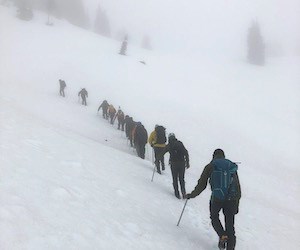 7. Check The Weather
It may feel like summer at low elevation, but at higher elevations in the park there may still be snow! Hikers and mountain climbers should be prepared for changing weather. Pay attention to weather forecasts, both one day and long range, avalanche warnings, and special weather alerts. Have extra clothing, rain gear, and a tent for protection against storms anytime of the year. Know the weather forecast and plan your trip accordingly. Sometimes the safest choice is to reschedule or adjust your plans for better weather – it could make the difference between a wonderful visit or losing your life.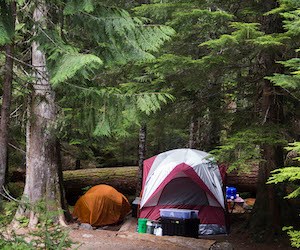 8. Stay The Night
Many journey to the mountain for just the day, but if you're planning to spend the night there are a few options. A wilderness permit is required to camp overnight in the park's backcountry. There are three vehicle campgrounds, where most sites are reservable but also have some walk-up spots. There are two historic inns in the park: the National Park Inn in Longmire and the Paradise Inn in Paradise. Check ahead for availability and to make a reservation with Rainier Guest Services. Or, stay the night in local communities outside of the park. Note that camping is not allowed along roadsides, at overlooks, or in parking areas.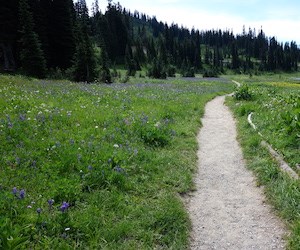 9. Share The Mount Rainier Pledge
Be a Mount Rainier Champion by learning more about park resources and supporting park efforts by sharing #RainierPledge! Stay on the trail to protect meadow plants and Keep Wildlife Wild by never feeding any animals in the park. Respect the land and Leave No Trace of your visit.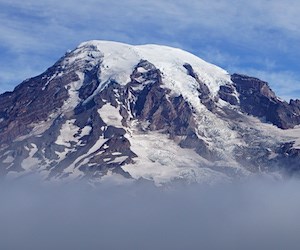 10. We're All In This Together
Remember to follow the latest public health guidance to prevent the transmission of COVID-19 while you travel (see CDC guidance). All individuals, regardless of vaccination status, may be required to wear masks inside park facilities depending on local COVID-19 levels. Check the Alerts & Conditions page for the current masking requirement. Additional details are available at www.nps.gov/coronavirus.